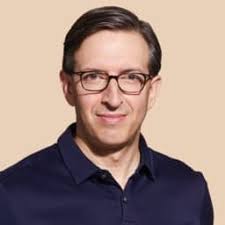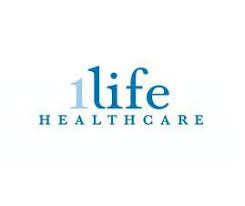 1Life Healthcare, Inc. (NASDAQ:ONEM) Q2 2020 Earnings Summary
Amir Dan Rubin, CEO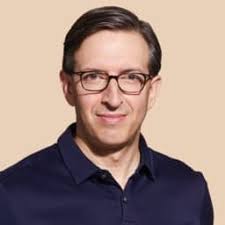 "…Today, we are pleased to report second quarter 2020 results at or above the high-end of our guidance across all our key metrics. For membership, we ended the quarter with 475,000 members, growing 25% year-over-year and adding 20,000 members in Q2. Continuing our strong momentum from Q1, we have added more than 50,000 members in our first half this year. These figures represent the strongest Q2 and first half membership adds in our history.
We delivered net revenue of $78 million for this quarter, up 18% year-over-year. Additionally, we delivered a care margin of 31% or $24.6 million, while also opening additional new market during this time of COVID. Since Q1, we have also opened two new markets with health network partners in Atlanta, Georgia; and Orange County, California, announced a new Health Network partnership in Washington DC. And today, we announced plans to expand into two new markets with health network partners.
Through our technology powered and member centered model, we are uniquely delivering a digitally and clinically interconnected system of healthcare for our members and employer clients. We are combining on demand synchronous and asynchronous virtual care, and also outbound digital population health with in-person care and screening, testing, vaccination and treatment services with longitudinal chronic care and virtual behavioral health integrated into primary care, and with digitally and clinically coordinated specialty care through connectivity with our health network partners. Our interconnected system of healthcare was to deliver longitudinal care across multiple digital and in-person modalities to delight members with better health and better care, while reducing costs. In the process, we are transforming healthcare for multiple key stakeholders; consumers, employers, providers, and health network.
Let me now share some impact we've seen this quarter for each of these stakeholders. For consumers and enterprise members; our membership model continues to be differentiated by combining on-demand digital health via both inbound synchronous and asynchronous interaction, outbound digital population health and chronic disease management, along with scheduled remote visits and convenient in-person care and testing. During these times, we've been supporting our members with their COVID-19 needs through on-demand symptom assessment, along with nationwide testing and follow-up care as needed.
Just as we serve our members who have the flu with flu antivirals and vaccines, we expect to be well positioned to deliver appropriate potential outpatient COVID-19 treatments and vaccines, if and when they become available. By serving as a longitudinal system of care for our members, we've continued to support their ongoing health needs through both, remote and in-person care for chronic disease management, cancer screenings, behavioral health, reproductive health, sexual wellness, pediatrics, sports medicine, and other needs. We've continued to extend into caring for the whole family through our pediatric services, and into broader mental health needs through our mindset behavioral health solution.
During Q2, our platform enabled strong growth of our recently launched billable scheduled remote visits and COVID-19 care across all of our market, all while continuing to delight our growing membership base as evidenced by our continued 90-plus Net Promoter Scores. We continue to see growing demand from employers as we've advanced their relationships and deepened our service offering with new and existing enterprise clients during the quarter. On the client side, we launched new relationships across industries such as technology, legal, hospitality, financial services, real estate, retail, biotech, energy, manufacturing, non-profits, education and others.
On the product side, with our Healthy Together worksite reentry program, we are serving enterprise customers with COVID-19 screening and testing services while our combination of technology and compassionate providers has allowed us to follow-up with individual employees needing COVID care support. Moreover, given that not all that cost is COVID, our 2417 [ph] has continued to assess and diagnose, test and treat an array of conditions.
In addition to our Healthy Together offering, we have also extended our 24/7 on-demand virtual service and launched it as a new offering in geographies where we don't yet have a physical footprint. This new offering, which we call One Medical Now has seen strong interest from national employers who look to us to provide the One Medical service experience to more of their employees while reducing their total healthcare costs through our bundled digital health and salaried provider model. This has allowed us to further broaden our footprint, expand our reach within existing employers, and build relationships with new national employer and client [ph].
In addition to being a highly valued employee benefit, we've also demonstrated significant cost savings to employers as we previously shared with the study published in the Journal of American Medical Association, JAMA Network Open. This study found that our model saved one of our employers 45% in total healthcare costs. During these times, employers are finding our value-based savings to be an additional compelling advantage of our model. As a result of our differentiated model and innovative technology, we've continued to see tremendous engagement and interest from top provider talent, which has further facilitated our ability to grow and serve our members in Q2.
With our team-based approach, our providers collaborate to deliver longitudinal healthcare across time and settings, supporting 24/7 responsiveness to our members while balancing coordinated workflows. For example, our proprietary technology platform automates tasks, and uses machine learning and natural language processing to streamline care routing to the most appropriate clinical or administrative team member, resulting in faster response times while freeing up providers to focus on caring for members. This has allowed us to engage in very high volumes of digital interactions with our members during this time of COVID, while maintaining outstanding service levels.
During the quarter, we also continue to digitally engage with our members for their ongoing health and well-being needs. Our platforms proactive care capabilities help us identify potential member care gaps, such as deferred annual exams, cancer screenings and immunizations, and then launch automated follow-ups with members to address their needs. During the quarter, we also advanced interconnectivity between our primary care platform and our latest Health Network partners, creating additional digital and clinical integrations with more of the nation's top health system.
Turning the health network; in addition to addressing the needs of consumers, employers and providers, we have launched new partnerships with leading health networks to further extend our interconnected system of healthcare to new market. These partnerships clinically and digitally integrate our modernized human-centered and technology powered model with our partners networks, offering coordinated care and efficiencies across primary and specialty care settings. With these partnerships, we've looked to further own the complexity of care on behalf of our members and their employers, facilitating arrangement of downstream specialty care, medical information sharing, and benefits in care coordination across primary care, diagnostic specialty, and acute care setting.
To date in 2020, we've expanded into three new markets alongside health network partners. This included opening in Portland, Oregon in March and Orange County, California in July, extending our existing relationship with Providence St. Joseph Health into these new markets. We also opened our doors in Atlanta, Georgia in June for the first time through our new partnership with Emory Healthcare. With the opening of these markets, we have grown our total markets by 50% over the last 18 months. We have also launched partnerships in existing markets. Back in January, we launched our partnership with Mass General Brigham Health System in Boston. Furthermore, we are pleased to share that the partnership we recently announced with MedStar Health in Washington D.C., officially went live August 1. With this launch, 100% of our members across our 12 markets are now covered under health network partnerships, supporting seamless coordinated care across primary and specialty settings for our members.
As we noted last quarter, we plan to enter Austin, Texas as our thirteenth market in partnership with Ascension Texas, and today, we are pleased to announce our fourteenth and fifteenth market, Raleigh-Durham, North Carolina, which we will be entering in partnership with Duke University Health System, as well as parts of Wisconsin, which we will enter with an existing health system partner.
As I summarize my comments, I'd like to share my thanks to our entire team for the impact they've made during this time in support of all our key stakeholders, consumers, employers, providers, and health networks. Through our digitally and clinically interconnected system of healthcare, we have expanded our membership base by 25% year-over-year and grown new and existing employer and consumer relationships. We have extended our service offerings with billable scheduled remote visit, mindset behavioral health, COVID-19 screening and testing, and our One Medical Now national digital health employer solution. We have addressed ongoing physical wellness and mental health needs, and continued extending care to pediatrics and family members. All the while we have delivered value-based results and saving to employers.
Members and our providers have benefited from our innovative technology to promote frictionless inbound and outbound synchronous and asynchronous access across digital and in-person modalities, with sustained 90-plus Net Promoter Scores and streamlined workflows. With our health network partners, we've advanced clinical and digital integration, opened and announced new markets, and delivered seamless coordinated care across primary and specialty settings."