UnitedHealth Group Incorporated (NYSE: UNH) Q4 2020 Earnings Call Highlights
David Wichmann, CEO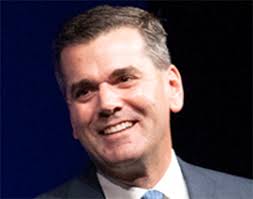 "….As we move into 2021, we believe we are well-positioned to continue to serve more people even more deeply and more effectively, while continuing to build this enterprise and grow strongly in the decades to come. Just 7 weeks ago, we were privileged to spend a full day with you at our investor conference. Over the course of that day, we tried to convey how we seek to lead in the development of the next generation healthcare system. We shared the distinctive capabilities we apply to make healthcare more connected, more informed, more human, and more deeply personal. We finished 2020 encouraged by the performance across the businesses of Optum and UnitedHealthcare. Let me provide just a few broad highlights.
The UnitedHealthcare Medicare Advantage offerings are off to an excellent start. 2021 will be one of our strongest years of growth, now expected to approach 900,000 more people served across individual and group Medicare Advantage and dual special needs plans. UnitedHealthcare will have grown to serve 3.5 million more seniors over 5 years. Seniors choose our offerings because of the value they receive, better health outcomes and experiences at lower costs. We have also been enhancing our offerings to better meet expectations about how people want to live their lives, focusing on more digital and physical care resources in the home, expanding our one-on-one concierge navigation services, and enabling the home as the safest and more effective setting of care.
UnitedHealthcare's Medicaid offerings continued to grow strongly as well, including entry into three new states in 2021. New business opportunities are substantial with momentum towards managed care adoption by states and RFP activity accelerating this year and next. And while the economic effects of COVID-19 impacted UnitedHealthcare's employer-sponsored growth in 2020, we are encouraged by the positive market response to the new highly consumer-centric offerings we have been discussing with you in recent months. Among these are digital first, on-demand, and physician-led products each provide deeply aligned modern, personal, and coordinated-care experiences and save people up to 20% compared to traditional offerings. These innovative products are generating significant responses because they are designed to better meet the unique needs and financial needs of more people. All-in, we expect UnitedHealthcare will grow in 2021 to serve upwards of 1.5 million more people across its senior community, employer-sponsored, and individual offerings.
We continue to make important advancements and strategic investments to lay the foundation for the next generation health system. Over the last many years, you have heard us discuss our ambition to build high performing systems of care, including an aim to reinvent healthcare delivery, which is the first of our five strategic growth platforms. The foundations for those efforts are in our primary and multi-specialty care practices. OptumCare entered 2021 with over 50,000 physicians and 1,400 clinics. Over the course of this year, we expect to grow our employed and affiliated physicians by at least 10,000. This work of building local physician-led systems of care continues to be central to our mission and is accelerating with notable progress in the Northeast, Pacific Northwest, and Southern California in 2020.
Two weeks ago, we announced the combination of Change Healthcare and OptumInsight. We expect this combination will greatly advance the foundational connectivity and collaboration needed for the next-generation health system, establishing a new, more modern information, and technology-enabled healthcare platform. It will help accelerate the development and use of digital and advanced technologies, another of our five key growth platforms and critical to connecting all elements of our business strategy. This advanced platform will help clinicians make the most informed and clinically advanced patient care decisions more quickly and easily.
Change Healthcare brings widely adopted technology for integrating evidence-based clinical criteria directly into the clinician's workflow, while Optum's clinical analytics expertise and individual health record can strengthen the evidence base needed to deliver effective clinical decision support at the point of care. This can ensure appropriate clinical pathways are offered in the most appropriate sites of care, leading to consistent achievement of the best possible outcomes experiences and value for the patients we serve. Another key opportunity will be to enhance administrative processes by combining Optum's advanced data analytics with Change Healthcare's intelligent healthcare network to support simpler, more informed, and accurate services and processing at considerably lower costs.
Finally, combining Change Healthcare's payment capacities with Optum's highly automated payment networks will simplify financial interactions among care providers, payers, and consumers and accelerate the movement to a more modern, real-time, and transparent payment system. This will help physicians get paid more quickly, accurately, and reliably and provide consumers with more options and convenience and managing their healthcare finances. The Change Healthcare team has been doing outstanding work and we are looking forward to working alongside them.
We continue to execute on the core initiatives we laid out for you in December. One example as the pandemic disrupted care patterns, we all saw the increased need to enhance in-home and alternative settings of care offering patients to receive safe, effective, and efficient care outside of traditional venues. However, the need for in-home care will continue to grow well beyond the current environment. We know that more than 80% of what impacts a person's health happens outside of traditional healthcare settings. There is a significant opportunity in offering consistent cost-effective care for seniors, people with complex medical conditions and geographically isolated individuals through in-home and alternative settings. Offering a foundational ability to care for people in their homes is essential to developing a health system that is more consumer centric, higher quality, and lower cost.