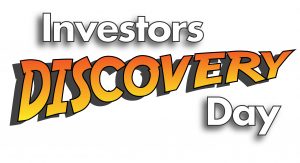 Join today's most successful investors and discover tomorrow's most exciting companies today……at the livestream event everyone's taking about:  
Wall Street Reporter's INVESTORS DISCOVERY DAY Livestream
Why should you join this event? Because this is where you will find stocks that can increase TRIPLE DIGITS (or more). For example, some of Wall Street Reporter's recently featured livestream presenters have already increased over 10X: (OTC: CYDY) +2,000%  (OTC: NEXCF) +1,200% (OTC: IPNFF +1,200%)...and too many triple-digit winners to list.  
NEXT EVENT:
October 15, 2020  – Livestream starts 12:30PM EST
Click here to join livestream!
Featured Presenters:


Appia Energy Corp. (OTC: APAAF) (CSE: API) – CEO Tom Drivas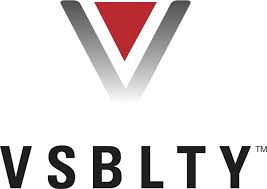 VSBLTY Group Technologies (OTC: VSBGF) (CSE: VSBY) – CEO Jay Hutton
CLICK HERE TO JOIN THE LIVESTREAM!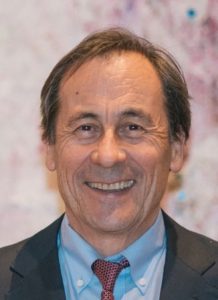 Appia Energy Corp. (OTC: APAAF) (CSE: API) – CEO Tom Drivas
Appia is a dynamic exploration company in the Uranium and Rare Earth Element sectors. Appia has just launched it's summer explorations program for high-grade Rare Earth Elements on the Alces Lake Project. Appia is also prospecting for high-grade uranium in the prolific Athabasca Basin on its Loranger, North Wollaston, and Eastside properties. The Company holds the surface rights to exploration for 57,048 hectares (140,968 acres) in Saskatchewan.
Appia also has a 100% interest (subject to a 1% Uranium Production Payment Royalty and a 1% Net Smelter Return Royalty on any precious or base metals payable, provided that the price of uranium is greater than US$130 per pound) in 12,545 hectares (31,000 acres), with rare earth element and uranium deposits over five mineralized zones in the Elliot Lake Camp, Ontario. The Camp historically produced over 300 million pounds of U3O8 and is the only Canadian camp that has had significant rare earth element (yttrium) production. The deposits are largely unconstrained along strike and down dip.
CLICK HERE TO JOIN THE LIVESTREAM!
VSBLTY Group Technologies (OTC: VSBGF) (CSE: VSBY) – CEO Jay Hutton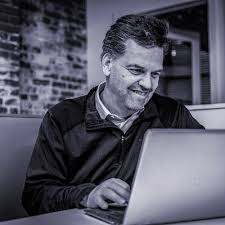 Headquartered in Philadelphia, VSBLTY is the world leader in Proactive Digital Display(TM), which transforms retail and public spaces as well as place-based media networks with SaaS-based audience measurement and security software that uses artificial intelligence and machine learning.
CLICK HERE TO JOIN THE LIVESTREAM!
ABOUT THE EVENT
Investors Discovery Day – is Wall Street Reporter's livestream investor conference series featuring presentations by a select group of companies which are at key inflection points, and at the threshold of explosive growth.
CATALYSTS for TRANSFORMATIONAL GROWTH
Investors Discovery Day presenting companies have near-term catalysts in place which can drive transformational growth (and stock appreciation) in the months ahead. 
Examples of value creation catalysts include: Major new product launches, mergers & acquisitions, new resource discoveries, FDA approvals, and other value creation events – which transform companies and create SUPER STOCKS.
UNIQUE EVENT FORMAT
Discovery Day is an online-only livestream event, featuring presentations from CEO's of just 4-5 selected companies. The fast-paced event format, features 15 minute CEO presentations. Event attendees gain maximum value, in minimum of time. 
TRACK RECORD of SUCCESS
Over the past 20 years, Wall Street Reporter's investor conferences have earned a unique reputation for showcasing high-potential stocks – many of which go on to deliver triple-digit gains, and become Super Stocks.
ATTENDEES
Event attendees include, leading fund managers, analysts, investment bankers, family offices, as well as sophisticated individual investors. If you're a finance professional in the small-cap space, chances are your peers will be attending this live online event – shouldn't you join them?
Presenting companies are announced 3 days before the event. 
You'll have a first-hand opportunity to watch live presentation from CEO's of today's most exciting companies.
 Watch the fast-paced CEO presentations, and gain an insider perspective on the company's unique opportunities and challenges, and learn about their upside potential – ahead of the crowd.
Recent NEXT SUPER STOCK conference videos
Interested in having YOUR company as a presenter at Wall Street Reporter's next event?
Call Mr. Jack Marks 212-871-2057 ext. 7