Watts Water Technologies, Inc.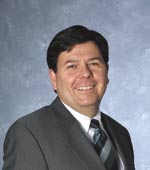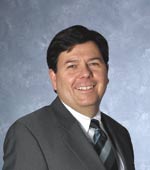 NYSE:  WTS
Sector: Industrial
Industry: Industrial Equipment & Components
Interview With:
William McCartney
Chief Financial Officer
Dated March 03, 2009
Reviews / Comments There are no comments on this interview, be the first to post a comment. Executive Sum mary Interview with Watts Water Technologies, Inc. Location ManagementOfficers Name Officers Title
Officers Name
fficers Title Corporate Info
Watts Water Technologies (formerly Watts Industries),are makers of valves used in plumbing, heating, and water control applications. Watt's products include ball valves, safety relief valves, pressure regulators, float valves, and drainage products. The company sells most of its valves for use in plumbing, heating, water-quality, and water-flow control equipment. Sales are primarily made through commissioned businesses that sell to plumbing and heating wholesalers, do-it-yourself markets, and distributors. Director Tim Horne and his family control the company. The company changed its name in late 2003 to better reflect the company's direction and product lines.
• IMPORTANT NOTICE AND DISCLAIMER
Reproduction in part or in whole is strictly forbidden, except by written consent. Linking to Interviews is prohibited without express written permission of the publisher.
This is not a solicitation to buy or sell securities. Information in this Article, or Interview contains forward looking statements which involves risks and uncertainties. Actual results can differ from those discussed herein. Information contained here has not been independently verified for completeness, or accuracy and is not meant to offer a complete analysis of the companies financial condition Disclosure in compliance with the Securities and Exchange Commission's 1933 Act Rule 17b: The company has purchased from Wall Street Reporter Magazine, Inc. and or its affiliates, for $0.00 for our financial media program which usually includes the following: re-publication of this interview/article in Wall Street Reporter Magazine, hardcopy reprints of interview, server hosting of audio content, and related graphics/programming services on wallstreetreporter.com, and other media services. If payment has been issued in shares of stock of the Company so retaining the services, Wall Street Reporter Magazine will liquidate said stock when they deem it appropriate to do so. Such liquidation may have a negative impact on the securities of the Company so being sold.
• TERMS OF USAGE
• DISCLAIMER
Content contained herein includes facts, views, opinions and recommendations of individuals and organizations deemed of interest. WallStreetReporter.com does not guarantee the accuracy, completeness or timeliness of, or otherwise endorse, these views, opinions or recommendations, give investment advice, or advocate the purchase or sale of any security or investment. RealAudio Interviews are done without compensation or payment of any kind, by the interviewee / organization. However, companies do pay to have a text version of the interview published online as part of a paid media program. In Compliance with SEC Rule 17B all compensation is disclosed at the bottom of the interview page.
• IMPORTANT NOTICE
All interviews are copyright-protected intellectual property of Wall Street Reporter Magazine, Inc. Reproduction in whole or in part is strictly forbidden without written permission of the publisher. An express written license is required before linking to any interview or using any of this material in any way for reproduction in print or on another website or media without a license from the Wall Street Reporter Magazine