Join today's most successful investors…and discover the Next Super Stock….
…at the LIVESTREAM EVENT event everyone's taking about:  
NEXT EVENT:
12:30PM EST –XPhyto Therapeutics Corp. (OTC: XPHYF) (CSE: XPHY)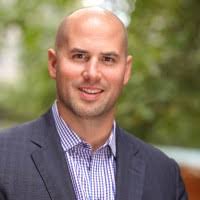 XPhyto (OTC: XPHYF) is a biopharma, diagnostics and cannabis science company focused on formulation, clinical validation, and European imports, distribution and sales.
XPhyto's 100% owned subsidiary, Vektor Pharma TF GmbH, a German narcotics manufacturer, importer and researcher has expertise in the design, testing and manufacture of thin film drug delivery systems, particularly transdermal patches and sub-lingual (oral) strips.
Click here to join livestream – August 10
12:30PM EST – DynaCERT (OTC: DYFSF) (TSX: DYA)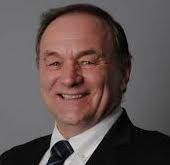 dynaCERT Inc. manufactures and distributes Carbon Emission Reduction Technology for use with internal combustion engines.
As part of the growing global hydrogen economy, dynaCERT patented technology creates hydrogen and oxygen on-demand through a unique electrolysis system and supplies these gases through the air intake to enhance combustion, resulting in lower carbon emissions and greater fuel efficiency.
Click here to join livestream – August 12
Previous events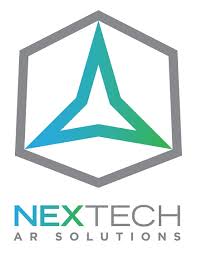 NexTech AR Solutions (OTC: NEXCF) (CSE: NTAR) 
NEXCF will be delivering a special livestream investor presentation showcasing it's Augmented Reality EdTech platform which is now being deployed by Ryerson University of Toronto Canada. Click here to join livestream
Featured Presenters: 
12:30 EST – CloudMD (OTC: DOCRF) (TSX.V:DOC)
1:00PM EST – Valeo Pharma (CSE: VPH)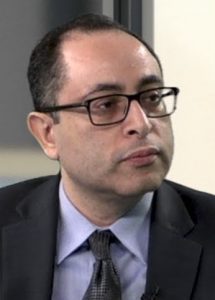 CloudMD (OTC: DOCRF) (TSX.V:DOC) is digitizing the delivery of healthcare by providing patients access to all points of their care from their phone, tablet or desktop computer.
CloudMD offers SaaS based health technology solutions to medical clinics and healthcare providers across North America and has developed proprietary technology that delivers quality healthcare through the combination of connected primary care clinics, telemedicine, and artificial intelligence (AI).
CloudMD currently provides service to a combined ecosystem of 376 clinics, over 3000 licensed practitioners and almost 3 million patient charts across its servers.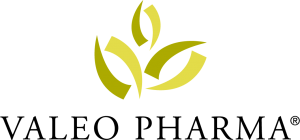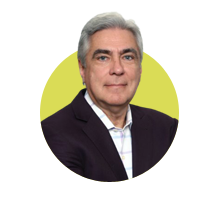 Valeo Pharma (CSE: VPH) is a specialty pharmaceutical company dedicated to the commercialization of innovative prescription products in Canada with a focus on Neurodegenerative Diseases, Oncology and Hospital Specialty Products. Headquartered in Kirkland, Quebec Valeo Pharma has all the required capabilities and the full infrastructure to register and properly manage its growing product portfolio through all stages of commercialization. 
Click here to join July 29 NEXT SUPER STOCK livestream
Our recent presenters, NEXCF, CYDY, IPNFF have each increased: 1,200%, 1,4000% & 2,000% since first being featured on NEXT SUPER STOCK.
CLICK HERE to Join our livestreams and discover the next potential
ABOUT THE EVENT
NEXT SUPER STOCK Live! is Wall Street Reporter's flagship investor conference series featuring presentations by a select group of companies which are at key inflection points, and at the threshold of explosive growth.
CATALYSTS for TRANSFORMATIONAL GROWTH
What makes the NEXT SUPER STOCK Live! conference unique, is all the presenting companies have near-term catalysts in place which can drive transformational growth (and stock appreciation) in the months ahead. 
Examples of value creation catalysts include: Major new product launches, mergers & acquisitions, new resource discoveries, FDA approvals, and other value creation events – which transform companies and create SUPER STOCKS.
Just as importantly as their exciting business fundamentals – each presenting company also benefits from high profile marketing to Wall Street Reporter's global institutional investor audience over the coming months – resulting in increased market awareness for their stocks. Watching this livestream event, gives investors an opportunity to get in on the ground floor of what could be the "Next Super Stock" – before they are discovered by Wall Street.
UNIQUE EVENT FORMAT
NEXT SUPER STOCK Live! is a 1-hour online-only livestream event, featuring presentations from CEO's of just three selected companies. The fast-paced 1-hour event format, features 15 minute CEO presentations followed by 5-minute Q&A.  (The event takes place from 12PM-1PM EST, allowing for investment professionals to watch during their lunch break in the trading day.) Event attendees gain maximum value, in minimum of time. 
TRACK RECORD of SUCCESS
Over the past 20 years, Wall Street Reporter's investor conferences have earned a unique reputation for showcasing high-potential stocks – many of which go on to deliver triple-digit gains, and become Super Stocks.
ATTENDEES
Event attendees include, leading fund managers, analysts, investment bankers, family offices, as well as sophisticated individual investors. If you're a finance professional in the small-cap space, chances are your peers will be attending this live online event – shouldn't you join them?
Presenting companies are announced 3 days before the event. 
You'll have a first-hand opportunity to watch live presentation from CEO's of today's most exciting companies.
 Watch the fast-paced CEO presentations, and gain an insider perspective on the company's unique opportunities and challenges, and learn about their upside potential – ahead of the crowd.

Recent NEXT SUPER STOCK conferences
Interested in having YOUR company as a presenter at Wall Street Reporter's next event?
Call Mr. Jack Marks 212-871-2057 ext. 7