August 15, 2019 12:00PM-1:00PM EST
PRESENTERS:
12:00PM EST- Medicine Man Technologies, Inc (OTC: MDCL), Andy Williams, CEO.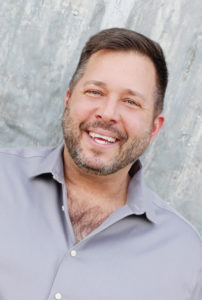 CEO Andy Williams will share his vision for building MDCL into a vertically integrated global leader in the cannabis industry.  Andy will provide an update on MDCL's recently announced acquisitions, and outline the strategy for future growth.
For 2018 MDCL reported $9,442,555 revenues (+ 168% over 2017) and Income of $2,170,341 

MDCL recently received a $14 million (now expanding to $21 million) investment from strategic investor Dye Capital to fund it's growth strategy.

Executing M&A growth strategy, with 6 announced acquisitions pending
12:20PM EST NexTech AR Solutions Corp. (OTC: NEXCF), Evan Gappelberg, CEO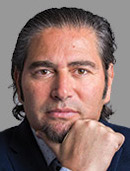 CEO Evan Gappelberg will introduce institutional investors to the company's Augmented Reality technology platform and business model.
NEXCF is the only "pure play" Augmented Reality stock

NEXCF has created the Augmented Reality industry's first end-to-end affordable, intelligent, frictionless, scalable platform and is now capitalizing on the emerging multi-billion dollar AR market, with a three-ported approach including: AR-driven entertainment, and education technologies, and notably Airtize(tm) for AR-powered e-commerce, which includes major customers like Budweiser.

NEXCF recently reported gross revenue of $1,632,196 and a gross profit of $787,464 for year ending May 31st 2019. NEXCF is targeting "10X revenue growth for calendar year 2020"
12:40PM EST – CytoDyn Inc. (OTC: CYDY) Nader Pourhassan, Ph.D, CEO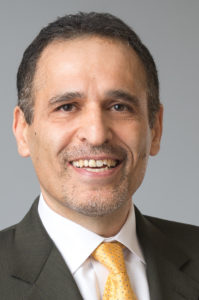 CEO Dr. Nader Pourhassan will update investors on the latest developments for CytoDyn's lead drug candidate, Leronlimab (PRO 140) for use as a Combination Therapy to treat HIV, and expecting FDA approval in early 2020, and the company's pipeline for cancer indications. 
Expected FDA approval for  Leronlimab (PRO 140) for use as a Combination Therapy to treat HIV, offers multi-billion dollar near-term revenue potential.

 

Lending validation to the opportunity, Samsung Biologics is manufacturing significant amount of Leronlimab with payments deferred to mostly post-FDA approval.

Leronlimab (PRO 14) drug development pipeline for: Melanoma, Pancreatic, Prostate, Lung, Liver and Stomach Cancer – NASH – GvHD
CLICK HERE TO JOIN THE Livestream event and discover the NEXT SUPER STOCK ! 
You'll have a first-hand opportunity to watch live presentation from CEO's of today's most exciting companies.
These dynamic companies are now at key inflection points – launching new products, services and developments with explosive growth potential….
 Watch the fast-paced CEO presentations, and gain an insider perspective on the company's unique opportunities and challenges, and learn about their upside potential – ahead of the crowd.
Due to high demand, registration is limited.
CLICK HERE TO JOIN THE EVENT (FREE!)
Interested in having YOUR company as a presenter at Wall Street Reporter's next event?
Call Mr. Jack Marks 212-871-2057 ext. 7