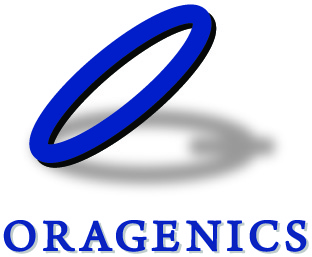 Oragenics
OTCBB:ORNI
Interview with:
David Hirsch
acting CEO & CFO
Dr. Jeffrey Hillman
CSO
This interview has expired.
Click here to find stocks, with exciting stories, and management committed to maximizing shareholder value.
Special deals for our readers
Are you qualified for the Visa Black Card?
The World's Most Prestigious and Versatile Credit Card. Apply Now!

Be a more profitable investor:
What's Jim Cramer trading in his personal portfolio? Click here

Get an Equifax 3-in-1 Credit Report Now!

Why are you still paying too much with Schwab, and and E-trade?? Step up to the #1 discount broker: TradeKing.
Find out why TradeKing.com was ranked #1 Discount Broker by SmartMoney Magazine two years running! (August 2006 & 2007).
Invest Smarter! Get 4 Bonus Weeks of Investor's Business Daily Digital Edition!

LifeLock is the only Identity Theft Prevention Solution backed by a one-million dollar guarantee!Click here to get a 10% discount.

Get FICO Score Watch Now!


Free Quicken Online automatically categorizes your expenses.

Click here to get access to powerful investing tools only available at Investor's Business Daily.

Get a free look at Jim Cramer's Action Alerts PLUS portfolio. Click here

Website
Company Info
Oragenics Inc. (Oragenics) is an early-stage biotechnology company whose principal activities include adding value to technologies and products sourced from research at the University of Florida and other academic centers, as well as in-licensing from other biotechnology companies. The Company's focus is to in-license or internally discover products and technologies, to develop products through human proof-of-concept studies (Phase II clinical trials of the United States Food and Drug Administration's (FDA) regulatory process), and to partner with pharmaceutical, biotechnology, or healthcare product firms for advanced clinical development and commercialization. Oragenics possesses seven technologies in research and development, such as MU 1140, Differentially Protected Orthogonal Lanthionine Technology, Vivo Induced Antigen Technology, Change Mediated Antigen Technology, Probiora3, SMaRT Replacement Therapy and LPT3-04.