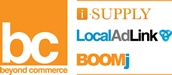 Beyond Commerce
(OTC BB: BYOC)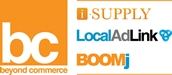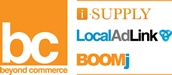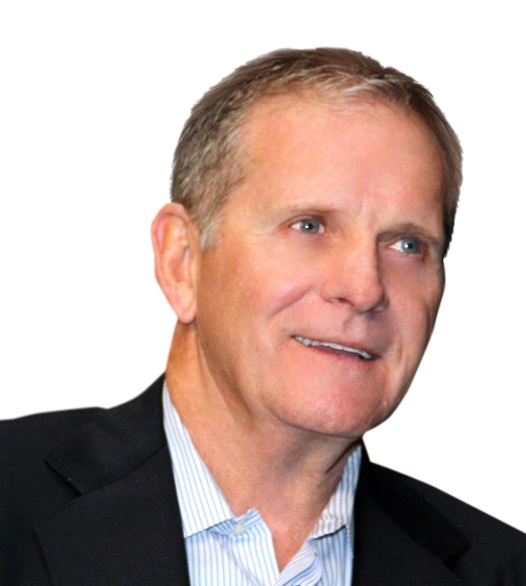 Robert McNulty, CEO
[display_podcast]
Beyond Commerce, Inc. www.beyondcommerce.com, provides best in class products, services, and solutions by being the low cost provider in its market sector. i-SUPPLY, www.i-SUPPLY.com, offers easy to use, fully customizable E-commerce services, and revenue solutions for any Web site, large or small, and hosts local ads, providing extensive reach for our proprietary advertising partner network platform. LocalAdLink, www.LocalAdLink.com, is a local search directory and advertising network that brings local advertising to geo-targeted consumers. BOOMj, www.BOOMj.com, is the leading niche portal and social networking site for Baby Boomers and Generation Jones.
TRANSCRIPT:
WSR: Good day from Wall Street. This is Juan Costello, Senior Analyst with the Wall Street Reporter. Joining us today is Bob McNulty, CEO of Beyond Commerce. Beyond Commerce trades on the OTC Bulletin Board, their ticker symbol is BYOC and the company is an advertising and e-commerce provider, formerly BoomJ. Thanks for joining us today Bob.
Bob McNulty: Thank you, Juan. I appreciate the opportunity to talk about Beyond Commerce.
WSR: Start off by telling us about how the company is going to integrate SMS text messaging into the market?
Bob McNulty: We are going to set up technology for text messaging to the market, it's really through out to the customers that can take advantage of text messaging or coupon. So, since we are out with LocalAdLink selling customers in the market, this gives us opportunity to do an add-on sale or transaction for the customer. And through our research, we found that text messaging actually is a very potent force for coupons. In other words, if you send a coupon out, you can usually get a 20% to 30% bump in your revenues nearly from that. So we are going to deploy that and what we are doing within each market, we are creating a network within the network by allowing each of the small businesses within a market — let's say we are talking about Henderson, Nevada for a second. So let's say we have 100 to 150 small businesses in Henderson and they sign up for the text messaging and optium program. So, Joe's Pizza, who would only usually dial into his small base of customers, now has the opportunity to dial into a larger base of maybe those 200 or so businesses. So, we think it's a winning strategy and we are really going to get this underway in the next 50 to 90 days when we launch it.
WSR: Talk about the company's three main subsidiaries or platforms; Ad Link and BOOMj, talk about that and some of the applications in the market, and as well as i-SUPPLY?
Bob McNulty: Let me kind of go back just a little bit. When we started the company, we were actually a social network focused on Baby Boomers and Generation Jones business. And then when the advertising markets slowed down about 14, 15 months ago, we started looking at different avenues of driving business or transactions or revenues for the company. Then we started looking at our own e-commerce platform, which is lot like Amazon.com store and started thinking about how could we integrate that into a full phone ad network. So, we developed LocalAdLink as a directory of, our small business directory with a large direct sales force taking those ads and then populating that throughout BOOMj and then throughout i-SUPPLY, which is our e-commerce platform. And we send the e-commerce platform around virally with a widget, so you just copy and paste some code. We have demand right now for around 40,000 to 50,000 websites to launch our i-SUPPLY store into that carries all of our advertising. So it's a unique strategy and it is working. LocalAdLink last month had over 10 million pageviews, so we are happy with the performance on a very early-stage company. The company is cash flow positive. In the last quarter, we had significant up-tick in our revenues.
WSR: Talk about the value drivers behind the company's Q1 results announced today, which were particularly strong?
Bob McNulty: I mean what happened as we launched — I think a couple of things are working for us. I think one is the economy is in pretty hard shape right now. So, we provide the opportunity for independent sales reps to make direct commissions of up to 50% with us. So, that opportunity is in the marketplace, so we've deployed a huge sales force and they are selling ads every day that go into our system, they get displayed up into our www.localadlink.com site. And then, those ads then get pushed out into Internet through about 180 or so affiliates that we have. So, it's a very low cost way for a small business owner to get into the marketplace. If you did the same kinds of things that we are doing and you were using SEO or some other techniques that may cost you 2,000 to 3,000 a month as opposed to 199 bucks a month. So, we're having a great success with it. And the small businesses that we are dealing with like it because most of them don't have a Web presence. So, we take all the hassle out of that. So we have our business directory for them, when you click on it, has videos, has coupons, pictures, reviews, etcetera. So, it's like having a mini website inside of our LocalAdLink.
WSR: There was a 25% growth in LocalAdLink's independent sales force. Talk about some of the other trends in the market, and how well positioned is Beyond Commerce to capitalize on them?
Bob McNulty: I think we are really well positioned. We try to find that niche in the market, so we are not budding heads with all the big guys. So, our marketplace for LocalAdLink in the way we deploy it is really in the small business. And most of our small businesses that we deal with want to get on the net but they are not sophisticated enough and don't have the time enough to manage that process. So, we've been able to give them a great opportunity at a very low cost to get up on the net. So, I think we've actually positioned ourselves in the marketplace. Our customer base, our small businesses are less technically advanced as opposed to some of the other people that may advertise on some of the larger ad networks out there.
WSR: What differentiates the company from other players in your sector?
Bob McNulty: I think many things differentiates us. One is our technology and integrating that through our i-SUPPLY, which gives us our own ad network. I think we will deploy within 100,000 websites by sometime in the fall. But I think the biggest difference that we have, we have a direct sales force today of 30,000, 40,000 people that have signed up in the last 120 days. So, we've been rapidly putting together a virtual training program to make sure that they are very well trained when they go out to sell the ads, to deploy these ads. So, I think the biggest differentiator really is having this direct sales force with feet on the ground, calling up small businesses, working with those people, loading the ads themselves, so that the small business owner doesn't have to be labored with doing that themselves.
WSR: You started talking about some of the challenges. Talk a little bit more about some of the challenges that the company faces and your strategies for overcoming them.
Bob McNulty: Like any business that rapidly grows, one challenge is people obviously. We've been scurrying to hire some of the best technology people, we've built that technology side of our business. We've tripled the size almost of our company internally over the last 120 days. So, that's been a challenge, but we are pretty well ahead of the curve. We have to rapidly get up to speed on our technology side and build out a different array to handle the traffic that we've been getting in, and that just got deployed last week. We are seeing great impact on that. So, it's kind of like a lot of small things that you have to identify in your business and correct, make corrections as you go to deploy a rapid growth business model.
WSR: Talk about the growth, is it more organic or you are looking for M&A activities as a catalyst to continued growth?
Bob McNulty: No. We are not looking for really any M&A activity, it's going to be all organic growth, principally because what we do is kind of unique. So, we just think we can keep growing this quarter-over-quarter through this year profitably have some, continue to have very rapid growth. And, the other thing that we've been contacted on is also the ability to expand internationally because as you know there are small businesses all over the world, so we've been contacted to see — expanding into Canada and Australia and different marketplaces.
WSR: Walk us through your background and experience, as well as that of your key management team?
Bob McNulty: We have a very strong management team. The President of our company who takes care of brand management is Wendy Borow-Johnson. She has been in the marketing, advertising space for 25 years. She was with NBC and some of the big name people. She has been with us since day one almost. Mark Noffke, our CFO, has been in Fortune 500 companies, very strong financial background. And then Bo White, recently joined us as Senior Vice President, has a terrific technology and marketing background both. And he is heading up the operations side of our business on a daily basis. We have another individual, Ben Clark who actually runs LocalAdLink for us, who's got background in marketing and sales and operations. So, we are very well balanced.
Myself, I've been in the retail sector for 30-plus years, and technology and Internet space for the last ten or 15 years. But I kind of have watched, since — believe it or not, 1987 is my first look at the Internet, I don't think they called it the Internet then. So, we've got a strong management team, but probably more importantly we've got a very strong mid-management team. That's really critical because we are balanced in technology, we are balanced in marketing, we are balanced in e-commerce, so we are balanced in the financial side of the business when it comes to either corporate finance or reporting or compliance and all those kinds of issues. So, we are pretty strong, we are pretty balanced and we've kind of grown just a little bit in front of the wave. We haven't really got behind it, but we are still right in the front of it a little bit.
WSR: What are the specific objectives have you and the management set for the company over the next 12 to 24 months?
Bob McNulty: Couple of things we think are critical. One is, continuing to hire the right people culturally for our company. Deploying a first-class training program obviously we think is critical, and to keep that program upgraded over the next 12 to 24 months for the field training and also internally setting the expectations in training for internal management and keep them addressed of what's going on. So, I think it's, again it's multifaceted, there is never one silver bullet that makes you win or lose; it's executing a hundred different disciplines every day.
WSR: Do investors understand the general direction that the company is headed?
Bob McNulty: I think they are starting to, I think that because where we came from and how we morphed that business over in the last eight or nine or ten months. And we do have conference calls with our shareholder base, and try to keep them informed as much as we can, I am talking to the market quite a bit. But I think as this unfolds and deploys and people continually see a rapid growth, I think they will start to understand it a little bit more because it is a little different than what anybody is doing out there from an advertising network and also going after it with direct sales people on the ground after small businesses.
WSR: Joining us today is Bob McNulty, CEO of Beyond Commerce, trading on the OTC Bulletin Board. Ticker symbol is BYOC, currently trading at $1.22 a share. Before we conclude, what are some of the key reasons why investors should consider Beyond Commerce as a good long-term investment opportunity?
Bob McNulty: I think a couple of things. One is the size of market. In the US, it's around $7 billion to $8 billion for online sales for advertising. So, it's a very strong marketplace. The part of the market we are into hasn't really been tapped yet. So, I think those are key indicators that they should look at. I think the other thing is the management team and the mid-management team, the strength of that, how we view our business strategy going forward. And also, I think the flexibility of the team to look at are there issues that we need to change our strategy, in fact it's along the way, so how flexible are we looking at that. So, I think those are all key indicators. We are always trying to improve our balance sheet and looking for capital, so those are also key ingredients as we move along. But, the company is doing like I said extraordinarily well and we are very pleased with the results we are getting so far.
WSR: We certainly do look forward to continue to track the company's progress and growth. I want to thank you for updating us today, Bob.
Bob McNulty: Juan, I really appreciate the opportunity and look forward to speaking with you again.
WSR: Thank you.