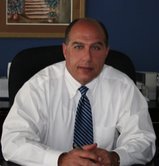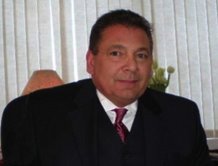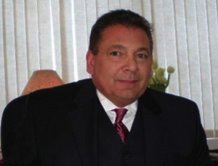 Allied Security Innovations
(OTC BB: ASVN)
Anthony Shupin, CEO
Michael Pellegrino, CFO
[display_podcast]

About Allied Security Innovations Inc.
Allied Security Innovations, Inc, (ASI) provides homeland security products and proprietary criminal justice software to over 3,000 clients worldwide. It is composed of the original DDSI Company, a public company since 1995, and its wholly owned subsidiary, CGM-Applied Security Technologies, Inc., (established in 1978). With manufacturing in Staten Island, NY, ASI is a leading manufacturer and distributor of Homeland Security products, including indicative and barrier security seals, security tapes and related packaging security systems, protective security products for palletized cargo, physical security systems for tractors, trailers and containers, as well as a number of highly specialized authentication products.
TRANSCRIPT:
WSR: Good day from Wall Street. This is Juan Costello, Senior Analyst with The Wall Street Reporter and joining us today is Tony Shupin, CEO of Allied Security Innovations and Michael Pellegrino, the CFO. The company trades on the OTC Bulletin Board and the ticker symbol is ASVN. The company develops and markets integrated enterprise-wide image applications, which are specifically designed for criminal justice organizations. Thanks for joining us today gentlemen.
Tony Shupin: Thank you very much Juan.
WSR: Start off by talking about your recent 10-K, what were some of the drivers behind the sales increase, which were particularly strong.
Tony Shupin: We have, for the most part, left the digital imaging arena and now focused much more on tamper-evident products, homeland security, unattended assets. So, the header is the company's history briefly started out as a company that focused on mug shots, IDs and fingerprints, but we've found in the last three years that we've been able to, through the acquisition of a subsidiary, venture into a much broader security field, and that being unattended assets, supply chain security, and new markets such as pharmaceuticals, aircraft control, secret government developments and so forth.
WSR: Talk to us about some of your products and services and what are some of the key services that you provide?
Tony Shupin: The primary services that we provide really are tamper-evidence and deterrence for terrorists and thieves on anything that really comes into the country through the supply chain, through supply channels. There is a big movement out now and has been really since 9/11 to affect control of the suppliers, whether it be an aircraft or coming across on ships, and all of the goods and materials that are shipped worldwide are being required, in certain instances, before they be let into the country, into the US, under C-TPAT or any of the transportation safety administration edicts have to be have some type of security seals, security bolt seals that says they haven't been tampered with, there hasn't been anything dirty put in there, or they haven't obviously been stolen and you're getting at the empty cartons. So, our company has designed products such as tamper-evident tapes and labels, and we've expanded that to be able to design and develop product specific to threats that exists for our high-end customers, and create products that either overtly, which means if you're seeing them on the surface, it will say do not tamper with this box, or if this tape is opened, don't accept the shipment of it, don't accept it through a security check coming into the country, and we've also developed methodologies that thieves don't even know when they are going to get caught, because we can develop ways to catch them and to detect packages or supplies that have been tampered with before they get opened or do any damage within the country, so that's what we do. We have a factory in Staten Island. We have several manufacturing sites around the world that produce the products to our specification. What we've been able to do is, is take a marketplace that really needs these types of security devices and security technologies and approach it and fill our factories and expand our sales year-to-year, that's what came up in the 10-K. We showed, when everybody else in the world was having a hard time, we're actually still growing at about a 11% a year.
WSR: Talk to us a little bit more about some of the trends in the market and how well positioned Allied is to capitalize on them?
Tony Shupin: We're in a very strong position we believe, because our products work, because we control the manufacturing process, so everything that we make essentially is either made to order for a specific or we design and customize it for a specific customer, enabling us to stay one step ahead of thieves or terrorists, but more importantly to be able to address the needs of each of our clients, and stay one step ahead of the thieves and terrorists overall.
WSR: What differentiates the company from other players in your sector?
Tony Shupin: Basically our size and flexibility, our commitment to overall quality, but most of is size, because we can make a change and do an engineering change. We have a very good Vice President of Manufacturing right now. At our factories, we can quickly respond. We make everything from the raw product itself and that gives us the leg up on even the largest players in the industry that have been around for many, many years, they have a lot of trouble turning around their manufacturing processes, and it opens the door for us, it creates a market niche. The other thing that we have is quick feedback and quick response to develop new products. For example, under the new TSA laws H.R. 1, they are going to require that you have a 100% of any commercial vehicle that's carrying cargo. Most of that commercial product that comes on the aircraft is wrapped in something called the stretch wrapper, cellophane wrap, which has absolutely no ability or at least it hadn't had any ability to be demarked or be secured in the past. We actually developed a product that is tamper-evident on stretch wrap that costs literally pennies per container, but it creates a big market for us and nobody has been able to do that. We went through a lot of extensive testing to make sure that we had a product that would work on just every type of different cellophane stretch wrap. So, that's one example of where we are able to address the market needs quickly and effectively.
WSR: In terms of growth, we look to continue to grow the company organically or we look for more M&A activities?
Tony Shupin: Actually, we look for both one. We always have our eye out for good M&A or the partners that we could possibly purchase, but at the same time, we put a great deal of emphasis on our sales team and everyone here that — we are a growth company and we expect them to continue to open up new markets for our products, and to fund that growth, which also helps us be able to fund future acquisitions.
WSR: Perhaps Tony and Michael, you guys can walk us through your background and experience as well as that of some of the key management team at Allied Security.
Tony Shupin: This is Tony and I'll start off. My background really started in imaging and diagnostics and I spent a great deal of time in the more secure environments of satellite imaging, being director of an international satellite firm, doing worldwide business, so I was involved with the commercial end of high-resolution satellite imaging and involved with foreign governments and involved with the military or on the commercial side and we have a great deal of experience really or I have a great deal of experience of building sales organizations, global sales organizations and manufacturing companies for high-tech and imaging, including the software end of it, including things like Deloitte Consulting. So, that it's a very diverse background, very strong understanding of being able to implement quality controls and systems within a company and understanding how to build and grow a sales force and market. That's my background. I'll let Michael speak for his.
Michael Pellegrino: My life started out of course in public accounting, then went to a company called Automatic Data Processing and held a number of different positions there. Went from there to an international courier company, where I was setting up offshore corporations. Moved from there to a software company of which I was one of the owners. We developed construction accounting software in the infancy of the PC and we grew that company to actually be the largest seller of construction accounting software for PCs in the US at that time. After that, then came here and I've been here with the company since 1995, brought it public, and then been here since.
WSR: In terms of milestones and objectives for the upcoming year, what specific objectives does management set for the company?
Tony Shupin: We want to expand our marketplace even in what is a declining shipping environment; shipping is very critical to what we do because we're securing packages that go on in shipping containers. So, in order to continue to grow, our growth strategy is to come up with new products in new markets, but at the same time begin to expand into markets that are traditionally held by other companies and we're doing that through quality of products, so our objective specifically is to continue at a growth pace and I think we're on target this year just quarter-to-quarter to continue the growth rate that we've seen in the past.
WSR: In regard to some of those challenges, what are some of your specific, I guess I would say, strategies for overcoming some of those challenges, I know this year, due to the heavy fuel costs, you had a larger operating expenses and I guess you don't foresee that for next year. Talk about how you plan to overcome some of the challenges.
Michael Pellegrino: Part of it is, we have a Vice President of Manufacturing who came to us in the last quarter of last year, who has done a magnificent job of bringing our costs down, making the plant much more efficient, and controlling the costs. He has an extensive background in manufacturing and has done, as I said, a wonderful job of controlling our costs, bringing them down, bringing the cost of goods down. That's one side of it. So, we expect there to be a good growth in our gross profit margins, and at the same time, with our budgets for this year, they would done line-by-line and we review them on a monthly basis, budget to actual to see where there are any variances, what we can do about them, so we can anticipate anything that's necessary to do to make sure that our costs stay in line. And as most companies, we continue to look for cost savings. On the benefits area, we look at that on a fairly consistent basis because benefits are such a large part of any company's overhead and as I said we look at each line item and see is there any chance at all of cost savings in that area.
Tony Shupin: From my standpoint as a CEO, Michael has done just an outstanding job of controlling costs in a very, very tough environment and reigning in some unnecessary spending. We've cut everything to the bone. We have a very fine-tuned team. We've devoted a lot of our time to increase our web presence to enable us to continue to expand in the markets and get visibility in markets that we presently have not or previously have not been involved in. And we're also looking to — as you see us grow, what we are doing is signing on fully-qualified distribution partners around the world, they are looking for quality products to sell based upon some of the new mandates that are coming forward and we are reaping the benefit really off the mandates by having what we believe is one of the highest quality products in the market. Our security platform, the product series that we offer is very broad, but very fine-tuned, so it has broad appeal, but has specific market elements that are very useful to everyone, so distributors like our products and can make a very good margin. So, that is going to help us in our sales effort.
WSR: In terms of investors, do you gentlemen believe that investors understand the general direction that the company is headed in?
Michael Pellegrino: Yes. We have constant communication with our investors, telephonically, e-mail, and face-to-face letting them know the status of the company, where we're going, what our plans are, also to our shareholders. We do this on a very consistent basis, and I think we're one of the few, and I'll say this, I think one of the few management teams that if a shareholder calls, one of us is talking to him. One of the senior management personnel is actually having a live conversation with the shareholder.
WSR: That definitely speaks volumes. Did you want to chime in with anything Tony?
Tony Shupin: Overall, I believe that if I were to rate myself as the CEO of the company, I would say that I have to get a little bit better at getting out to the public market, spend a little bit less time managing internal functions, but since we brought on Joe, our Vice President of Manufacturing, since we have our processes and controls in place, you will see a change in that, that I need to get the story out to a broader market than we presently have right now, because we have a good story to tell. We're, what I believe is a well-run company, my management team is excellent, our sales force are amongst the best trained and best qualified salesmen anywhere in the world, and our production facility has been in together for about 15 years, so we know how to make our products, we know how to make things move quickly and we know we're in a good marketplace with the right products and I have to get that message out there.
WSR: Once again joining us today is Tony Shupin, CEO of Allied Security Innovations as well as Michael Pellegrino the CFO. Once again the company trades on the OTC Bulletin Board, the ticker symbol is ASVN; ASVN on the OTCBB. Before we conclude, once again the company provides homeland security products and proprietary criminal justice software to over 3,000 clients worldwide. Before we conclude gentlemen, what are some of the key reasons why investors should consider Allied Security Innovations as a good long-term investment opportunity?
Michael Pellegrino: We think that the company will continue to grow and have increased results both in profitability and cash flow, but also the fact that our market cap is at times less than my cash in the bank. We think that we have excellent opportunities in the future and we think that we can grow the company substantially.
Tony Shupin: As a CEO, I believe that it falls upon me to get the message out, better than I have been on behalf of the shareholders and making the right moves as our Board of Directors direct us and our investors direct us to increase the profile of the company in the marketplace and using your vehicle is a very good way to start and we appreciate the opportunity. We believe we have a good story to tell, and I'd like to get it out there.
WSR: Once again for the record, the company's market cap is under 300,000. So, we do look forward to continuing to track the company's growth and progress and we certainly like to thank you for taking the time to update us today.
Tony Shupin: Thank you for the opportunity Juan.
Michael Pellegrino: Thank you Juan.