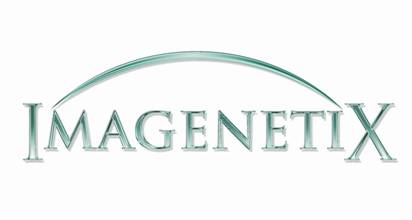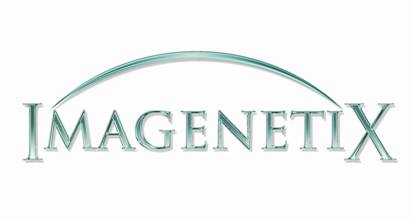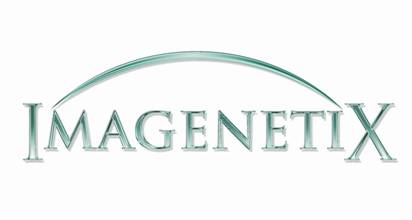 Imagenetix
(OTC BB: IAGX)
Bill Spencer, CEO
[display_podcast]

Imagenetix, Inc. (Imagenetix) develop, formulate and market over-the-counter, natural-based nutritional supplements and skin care products. The Company's primary product is Celadrin a product formulation, which it sells to the mass market through retailers and on a private label basis to wholesale customers. Imagenetix sells directly to the mass markets through retailers InflameAway, its own Celadrin branded product. The Company also develops and sells products and formulations to businesses and organizations that market these products through multiple channels of distribution, including direct marketing companies, mass marketing companies, medical, health and nutritional professionals, medical newsletters and direct response radio and television. It also offers Celadrin products through wholesale customers that in turn offer their products containing Celadrin to mass market retailers.
TRANSCRIPT:
WSR: Good day from Wall Street. This is Juan Costello, Senior Analyst with The Wall Street Reporter and joining us today is Bill Spencer, CEO and President of Imagenetix. The company trades on the OTC Bulletin Board and their ticker symbol is IAGX. Imagenetix develops, formulates, and markets over-the-counter natural-based nutritional supplements and skin care products. Thanks for joining us today Bill.
Bill Spencer: Certainly Juan.
WSR: Start off by talking to us about the value drivers behind the company's full-year end results which saw a revenue increase of 34%.
Bill Spencer: The drivers primarily around our newly introduced mass-market product Inflame Away-Celadrin. At our marquee product, very science-based and has over 17 scientific clinical studies and that's starting to gain traction out there in the mass market, so with sales starting to rise in that, our margins are higher than our normal products that we sell, and I think that's going to be our future driver as well.
WSR: Bring us up to speed on your main product, which is Inflame Away-Celadrin.
Bill Spencer: It's a product that we conducted, like I had mentioned, over 17 clinical studies and these are tough like medical clinical studies, double-blind, placebo-controlled and that we drive them to the studies to be published in top medical journals. So unlike other nutritional products, we develop the product, we patent the product, so the product is patented and has unique delivery system and it just works, and is very effective in the area of joint health and joint conditions. We sell it in cream form and we sell it in pill form. The studies in cream form, for example, have been conducted at the University of Connecticut with multiple publications of both the cream and the pills in the Journal Rheumatology. So, we're starting to gain traction, we've spent hundreds of millions of dollars on all of our clinicals. And as you are able to see in our press release, we're able to go ahead and maintain decent sales growth and profitability at the same time. So, in the future as we're gaining traction and expanding into the mass market, that's where we see a big part of our growth and we look forward to a good year this year.
WSR: Talk about some of the trends in the market as far as over-the-counter and topical creams, how well positioned the company is to capitalize on them?
Bill Spencer: Our biggest competitor with the oral product is probably Glucosamine/Chondroitin and our clinical studies show that it is multiple times more effective, faster, more effective than those two ingredient and so it is a unique product. It is a driver for us and that the competition is a big business of multiple billion-dollar business out there. We gain a small percentage of it, then we're doing quite well.
WSR: What differentiates Imagenetix from other players in your sector?
Bill Spencer: I think it's unique development of the product that the thesis that we're a science-backed company and that we develop, we patent, intellectually protect the product and patent that product and really deliver a product that is extremely effective. Along with the, like I mentioned that clinical studies that show efficacy in gold standard studies, double-blind, placebo-controlled studies.
WSR: In terms of the company's growth, will you look to continue to grow organically, look for M&A activities or will be a combination?
Bill Spencer: We're just basically starting with the product, so we will grow internally and don't foresee any acquisition in the near future, but our other growth area will be in the area of development of pharmaceutical based products. These are products that would be ushering through the FDA for drug approval. We have funded products that seem to be effective in the area of periodontology, conducted two animal model studies at Boston University, both of them published in the Journal of Periodontology. So we only have products now that we're tracking real well into the mass market, but we have other products that fall right behind it.
WSR: Perhaps you can walk us through your background and experience as well as that of the key management team.
Bill Spencer: My background is, I've been in the nutritional industry since 1986, as President of a nutritional company that is one of the leader encapsulating companies in the country. So, I've been in this business since 1986. We're a company that — historically I've headed up companies that drive good growth and sales and good profitability. Our scientists include Dr. Robert Hesslink, who leads our Research and Development, and has experience since about the same amount of time, since about 1990, his experience. We have good experienced management and Medical Advisory Board team that consist of a number of scientists and medical doctors, scientists from top universities. So, I think from a marketing standpoint, we're also very well positioned with people with over two decades of experience.
WSR: What specific goals and milestones has the management set for the company over the course of the next year?
Bill Spencer: We're just in the beginning stages of expanding Celadrin into the mass-market stores. That is going to be our primary goal, is to go ahead and really laser-focus on the product that works very effectively, expand it into the mass market, and from there follow it with two other products that we have high hopes on as well. So, I think we can go ahead and do an outstanding job as it is tracking very well right now, do an outstanding job of expanding again our marquee product.
WSR: Any challenges that you see forthcoming, and if so, your specific strategies for overcoming them?
Bill Spencer: Just like anybody that has a branded product, the challenges remain, positioning them into the right stores and pulling them off-the-shelf. We have a very effective advertising program, we feel. So, we feel we can do a good job with that. But there is always that challenge of being able to advertise and give the client or customer alluded to the product and get it pulled off-the-shelf. The good thing about our company, about our product, once people try the product, they are really solid on the product, it is extremely effective. So those with joint discomfort, joint health conditions use exceptionally effective products like — I don't think people have ever seen.
WSR: In terms of investors, do you think that investors right now understand the general direction of the company?
Bill Spencer: I probably haven't effectively alerted too many investors, so I would have to answer no, that they're not. They're not totally familiar with the company. Maybe that's why we're having this conversation and why I'm looking forward to go ahead and have a little bit more aggressive policy in terms of informing the investors. So, up to now, I would say no, there is not that many people who know about us.
WSR: Okay, great. Once again, joining us today is Bill Spencer, CEO and President of Imagenetix. The company trades on the OTC Bulletin Board, ticker symbol is IAGX and is currently trading at $0.48 a share. Before we conclude, Bill what are some of the key reasons why the company represents a good long-term investment opportunity to potential investors?
Bill Spencer: Like I said, we're very science-based. We're intellectually property protected with patents when we develop a product and the unique attributes of the products that we develop and we're in a very nice beginning of gaining traction in the pipeline in the mass market of a real top blockbuster potential brand.
WSR: We certainly do look forward to continuing to track the company's growth and progress, and I'd like to thank you for taking the time to update our investors today.
Bill Spencer: It's been my pleasure. Thanks for the interview Juan.