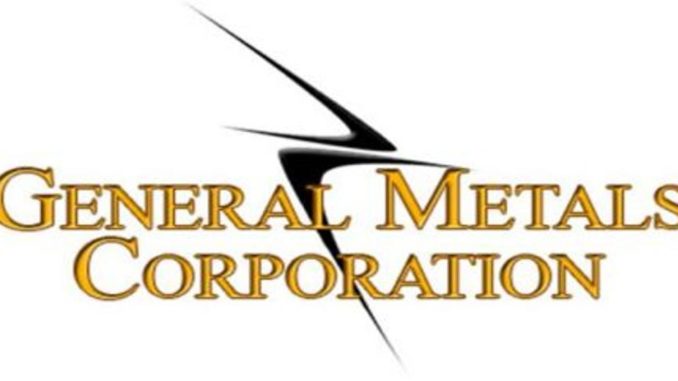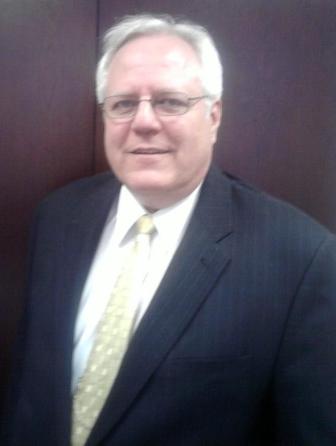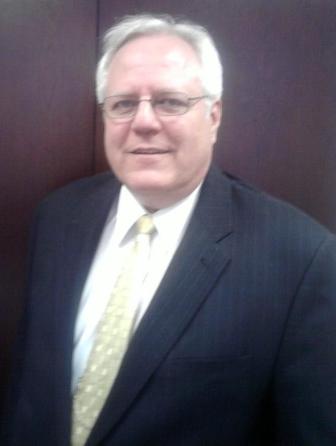 General Metals Corp.
(OTC BB: GNMT)
Dan Forbush, CFO
[display_podcast]

General Metals Corporation is an aggressive junior minerals exploration and development company, based in Reno, Nevada. The Company is actively exploring its 100% controlled Independence property strategically located in the prolific and highly prospective Battle Mountain Mining District, Nevada. Permitting and Engineering for heap leach production is underway at the Independence Mine. The Company recently entered into an agreement to sell its 150 sq. km. mining concession for gold, diamonds and base metals in Ghana, West Africa for $1,000,000 in cash and stock and retains a royalty.
www.gnmtlive.com
INTERVIEW TRANSCRIPT
WSR: Let's bring investors up-to-date on your gold mining project in Nevada…
DAN FORBUSH: Okay. We're fully reporting publicly listed and traded production oriented junior mining company. We're engaged in the evaluation, acquisition and that's kind of an important concept, that exploration of advanced gold and silver projects in the State of Nevada. And we are also looking for opportunities throughout North America.
Our most important project at this time and really our sole project is the Independence Project and it's situated due south of Newmont's Sunshine mine in the Battle Mountain, Cortez gold belt. And it's also surrounded by Newmont's Phoenix Project, which is projected to become the largest operating gold mine in the United States. It's not quite there yet, but they are working towards that objective. And it's about 14 miles southwest of the town of Battle Mount here in Nevada right off of IAD and state AD [ph]. And the project consists of 14 mining claims, unpatented mining claims, totaling about 240 acres.
Now, it was predominantly a silver mine in this area, so what previously produced is a silver mine intermittently from 1938 to 1987. And it produced 750,000 ounces of gold historically – of silver, sorry, historically, and about 70,000 ounces of gold at the same time. It's that reason that we went back to this project to find out if there was a gold envelope. And so, in 2007-2008 we did 84 drillholes, and we have been compiling and have now finished that compilation of the date we've received that project. And it's identified a significant envelope of mineralization in the area.
We've sequentially tested, defined and determined that it's a near surface oxide mineralization in this target and it appears to be amenable to low cost open pit mining and heap leaching technologies in the mining industry. And we are working very hard in the permitting process right now, so that we can bring this project into project in the near term.
WSR: So, essentially your project is surrounded by some major gold producers?
DAN FORBUSH: Yes.
WSR: And historically, this actually has been a producing mine, although it was mostly silver, and now you've developed some data which indicates that there could be some significant gold there?
DAN FORBUSH: That is correct. You know, Newmont is the successor to a mine that was called the Fortitude is the 80s and 90s. And the Fortitude was an enormous deposit by many standards and it was produced by a company called Battle Mountain Gold. Back even earlier than that in the late – in the mid-to-late 50s, it was a copper area. So, this area is known as a copper skarn deposit, this whole entire area that we are in, and it starts off with a copper-gold core with a gold-silver halo and then a silver-gold halo, and then the furthest halo out of this huge deposit or this huge mineralized area is turns into lead-zinc deposit. And we are located in the gold – in the silver-gold between – between the silver-gold and gold-silver part of this halo. It's fully oxidized and has no copper, it's easily producible.
Historically, they had no trouble to produce 97% recoveries of the area [ph] that took out of the underground is – this is a great project. It's a project that reminds me a lot of a project in my former days when I was working at Glamis called the Picacho Mine, and the Picacho Mine built that company from the ground up. This project has every – all of the signatures and almost identical characteristics of that particular mine that makes it such an enormous opportunity.
WSR: Okay. So from what I understand, you said you're somewhere in between most of the junior exploration companies and the producers. In other words, you actually have strong data and – from what I understand, you can go into actual (gold) production relatively quickly?
DAN FORBUSH: That's correct. You know that 2007-2008 drilling program that we did identified a large body of near surface oxide mineralization and had a strike length of 4,100 feet. That's pretty large. And we discovered a new zone in this project called the Hill Zone. That was a canyon, a valley – a little canyon on the property that every body thought the gold mineralization was south of that canyon. And we found that the property – that the gold mineralization was rising from the south to the north at about a 10 degree angle. And if you've extended that out a little further, it should daylight at the top of this hill that's on the property, which is about halfway through the property. And we went up on that hill, there is some [indiscernible] founded, went up and drilled that and discovered a whole new zone of mineralization that previously was unknown to be there.
So, we are really excited about that. And after a thorough review of all of that data, and we combined that with all the historic data where we find our way, the only company that has all of the data from all of the previous operators on this property and that number of operators is in the 10 to 15 range, I think, at least. It could be more. So, we've got all of their data that they had incurred or that they have collected in their processes, and we add that to our data. And we believe that there is a 40 million tones of mineralized material in this shallow target. And we think it could contain up to five, 600,000 ounces of gold and 11 million ounces of silver. So, it's a good project.
But to go along with that, there is a deep component to this thing that was drilled by a big company called Noranda. And people have might have been in an industry for a while who know about Noranda. That big deposit – they went down deep about 2,500 feet and they hit a very, very high-grade skarn deposit, very high-grade gold, and there could be a significant amount of ounces down there. I mean, a lot more than we are talking about in the surface, a lot.
So, we've spent about $3 million to get this project into this position where we can take it, and we're already in the permitting process, but where we can take it into production. So, we are in the middle of the permitting process. We're hoping expedite it as much as possible. We've talked to the regulatory authorities. They seem to be willing to assist it any way that they can to help us get this on the fast track, and that's what we're trying to do with it.
WSR: So in other words, right now you're in the middle of getting the necessary permit?
DAN FORBUSH: That is correct.
WSR: Okay. And what would it take – now to actually get into production and start really cashing in on the high gold prices we're seeing now?
DAN FORBUSH: Well, we are going to have to finish some baseline studies, which actually the field work has been completed on. We are just awaiting the written reports. Those are very close to forthcoming. The other thing that we have to do is complete a mine plan and a resource calculation, some metallurgical work necessary to prove to the BLM, which is the primary regulatory authority here that the really is economically recoverable mineralization here.
We've already visited with the metallurgical lab people who have done a lot of work in the area, because as you noted earlier, we are in a very large gold-silver belt in the State of Nevada that has had many millions of ounces produced out of it Fortitude did about three million ounces. To south of this, about half a dozen miles, is a property called the McCoy Coal that when it was produced, it produced three – about three to four ounces. Newmont is expecting to produce multi-million ounces of gold and hundreds of pounds of copper, if they can get all of that to work right in their Phoenix Project, you can up in north and you run into a couple of other huge projects that produce millions of ounces of gold, five or six million as I recall.
So, we are in the middle of a gold belt. We're in the one of the best addresses in the State of Nevada. We are very, very pleased to be there and very, very excited about the changes that are going to be there for us and our shareholders, and building a Glamis type mining company, a mid-tier mining company. We want to be a producing a quarter million ounce in the year and a few years from now, and this is step one to that process.
WSR: Okay. And do you have all those 43-101 report on the project yet?
DAN FORBUSH: Yes, it's actually underway. It's in the final stages of completion. We're hoping to get it reviewed in the next little while and be able to tell the world that independent third-parties, as are required in the Canadian instrument 43-101 compliant report, have indicated that all of the stuff is accurate that we have been telling people in the press. It's going to be nice to have an independent third-party certify or verify that we have what we've been telling people we have and that's what we expect this report should say.
It will be a few more weeks getting down there, it's not a little bit longer. We've got some really, really exciting results that have started up [ph] coming together and we talked in a press release just recently about the fact that we've got this deep component that I just described skarn, and that we want to make sure that people understand that it's there and we're trying to verify their historical data that we have, and may be make it even better than that. And we are working on that as we go.
So, a lot of work is taking place right now. The momentum in the company has increased significantly. I'm just excited and a little pumping [ph] trying to get all this work done, because there is a lot of work going forward right now.
WSR: Okay. So, can you share with us that what your background is and also some of the key members of your management team?
DAN FORBUSH: Sure. Let me start with Steve Parent. He is the President and CEO of the company, and he has got a significant number of years of experience in the mining industry, 25 or more. And he has managed the exploration and development at junior public mining companies. And he is the – he was the Founder and former Chief Executive Officer of the company called GoldSpring that had a little mine called the Plum Mine here in Virginia City.
Also involved with our company on the Board of Directors is the David Salari and he is the degreed metallurgical engineer, has 20 years of experience in the mining industry. And currently he is building and installing mineral processing equipment, as I understand, in the Venezuela for one of the largest gold mining companies in the world. So, it's really exciting to have him on Board, helping us with the operational side of the business.
I myself have more than 30 years of experience in the mining industry, 25 of that is in the gold business. I had management and accounting decisions with the Echo Bay Mines, Tenneco, AMOCO, Arthur Andersen & Company, when I was a CPA and which – when I was getting my CPA. And I also was the Controller and CFO as well as Treasurer of Glamis Gold, Ltd. I was the Controller for the first 11 years there from about 88 to 97, and from 97 to 99 I was also a Chief Executive Officer – Chief Financial Officer and the Treasurer.
So, I had a lot of experience with that company. We built that company from 25,000 ounces a year production to 250,000 ounces a year production, and because of that experience that's that model that we are working for our company. We want to build this what we hope to be a 50 to a 100,000 ounce a year producer in the Independence Project to a quarter of a million to half a million ounce producer four or five years from now. And we are using the Glamis model, which was a very successful company before it was acquired by Goldcorp. And so that's the model we've decided to follow.
We have on our Board of Directors, Larry Bigler, who spent 30 years in the mining industry in a number of different capacities, but one of the most important was CFO and Treasurer as well as Controller of Getchell Gold from 1987 to '92. He was also a Chief Financial Officer, VP and Director for Oro Nevada Resources.
We have an Advisory Board that have some very important people on it. Rana Medhi, who has 40 years experience in the mining industry, and is currently the Chairman of the Board of Governors of the Arizona Department of Mines and Mineral Resources. But the guy that's key to all of this has been for many years is Robert Carrington, he is a Consulting Geologist, 30 years of experience. He and his lifetime has been a part of – teams are personally involved in this, the discovery of deposits containing more than 40 million ounces of gold, I mean he is a great treasure chest of knowledge.
Sam Nunnemaker is another geologist, who works closely with Bob, knows this project inside and out, and he's been working extremely hard with us. And lastly Jeff Rassuchine is another geologist that has been working hard on the project, and actually we give him credit for figuring out that the Hill Zone was there. Jeff is a very smart man, had 17 to – 17, 18 years of experience looking for gold in the Great Basin, mostly in Nevada for a very large mining company in [indiscernible]. So he's had great experience, he is a great asset to the organization.
We have some – like I say, we have operations covered with our team, we have finance and admin covered, we have some great geologic people. This company is set with the right kind of people to create an enormous opportunity for those interested.
WSR: One of the compelling things about the GNMT story is the, the possibility of going into production near-term. What is the plan in terms of financing this, like how much will it cost and how will you do this without diluting shareholders ?
DAN FORBUSH: Well, one of the important things to realize is that many of our shareholders are believers in the company and they keep coming back to help us when we need it. We don't have any big, as they call them 'sugar daddies' in the shareholders of our company, but we have a whole lot of family and friends. And I seriously call them friends because as we talk to them I've got to know them quite well, and they've come to understand and know what we're trying to do, and they believe in us, so they've been a great help to us.
The permitting process is being spearheaded by an engineering firm in Reno named – called Dyer Engineering, and the principal there is Dan Dyer. And Dyer Engineering a long time ago, more than a year ago agreed and asked in many ways to take shares instead of cash to do this work because they so much believe in where we are and what we're doing, and what it looks like this could become. So, they are writing on the whole entire success of this, of getting us into production.
So when you look at it, the geologists can't win without us getting into production, the engineering firm can't win without us getting into production, and management can't win without getting us into production, and we want our shareholders to win. I don't think you can get a better motivation than that out of anything or anywhere in this industry at this time.
So that's kind of what we're talking about. And because of Dyer Engineering's – I want to call it generosity, but also faith, we need about $500,000 to do the permitting process. So that's kind of what we're looking for right now is 500,000 to $1 million. And that's what we'd use to get this project all the way to where we could literally put up, post the bond and start turning dirt. And that should be not that far down the road, but as – its necessary the permitting process is heavily regulated and the timeframes are basically all set out in stone. And so we've got to get to a decision point with the Bureau of Land Management to determine whether we're going to be able to do an EA or EIS.
That will determine whether we can do it in six months shorter period of time or the longer period of time, but we really hope and really expect that sometime during the latter part of next year we're going to be at that spot.
WSR: Ultimately what is your – assuming we go to production here, what is your vision for the company in 3-5 years from now?
DAN FORBUSH: In the mining industry three years doesn't seem like a whole lot because the worst case scenario is it generally takes about eight years to – from acquire a piece of property that you think might have gold on it to actually being able to pour gold, is an eight-year process. And we were able to shortcut some of that, we've done most of that. We are down to the short strokes here, being less than two years. We've got less than 25% of the normal curve left before we're into production.
But besides that concept we expect to do acquisitions, either, whenever there is an appropriate property that needs to be put into our portfolio of properties. That can be done at a price that doesn't in anyway at all slowdown the progress of the Independence Project. We will be acquiring other properties to do that, but once the Independence Project is up and running, we anticipate immediately launching into bringing another project into production.
So we'd hope that in three years time, we could either have two operating mines, or at the very least be as close to having another operating mine at that time in three years as we're right now in having our first one. And that would be I'd think the worst case scenario is to be about 18 months away, in three years from now being about 18 months away from having another gold mining producing – a gold mine producing. But, I do believe that there are opportunities out there all over the state of Nevada to allow us to get another 50 to 100,000 ounce a year producer in our portfolio without a doubt before five years is out.
And so that would get us into a situation where we could approach becoming a mid-tier mining company, and that mid-tier arena used to be filled with a lot of great companies. Glamis being one of those, group of a junior to the mid-tier; Meridian Gold was another one that did the same thing, and I've got great friends and lots of advisors that came out of the Meridian as well as the Glamis experiences, and they're helping me, they're sounding boards for all of us. We use that to our advantage to be able to not make the mistakes that the others made.
So I suspect that we should be a mid-tier producer, which in the old days was producing more than 200,000 ounces a year, within three to five years. And that's exciting as well, because gold mining companies historically received a 40 or more price earning ratio, and you could see 200,000 ounces a year being $0.50 to $1 per share earnings rate, assuming gold price stays static where it is.
WSR: You know it's interesting because a lot of – a lot of really sophisticated investors are talking about $2000-$3000 an ounce gold.
DAN FORBUSH: Yes, they're talking about lot higher prices. The question that has to come back is if the prior gold price is all the way up there, what has that done to that cost of the resources necessary to produce ounces of gold? And what it comes down to is, what's the price of diesel fuel, which is probably the third largest cost in the business, and what is the cost of labor going to be at that time?
And I don't have an answer to those questions, but in my view it's going to be a lot. If there are any increases of a significant nature in that area, it's going to be a lot less than the gold price increase. And so because of that, our profitability will just improve as the gold price goes up.
WSR: In closing, what would you say are the key reasons that, in your opinion, investors should consider (GNMT) stock today?
DAN FORBUSH: Well, I think primarily the number one, most important reason, that anyone should consider this company is that we have a project, which our drilling indicates, and historically activities in the area have indicated should be the kind of property that you can build the company on just like Glamis did. Glamis build their company on a back of one very, very good property, very similar to this one, both in size. There's was a little higher grade, not quite as many ounces, and it was very easy to leach, everything indicates historically that this one was easy to do the same. It was not real hard on machinery, things that we see so far. We're hoping that that's also the case in this property. But after 20 years of working on that property, Glamis had created themselves a company that produced a quarter of a million ounces a year.
In 1999, that company was trading for $1 of share, in 2007 Goldcorp came and bought the company for more than $50 a share. It's a fifty-fold increase in eight years. It's an amazing story, those are good people. And we just would like to replicate that. The interesting part is, is that if we replicate that success, a fifty-fold increase from our current stock price is only $2.50 a share. It's not a huge number. But, with the minimum of a static gold price, and our acquisitive nature, meaning we acquire – we're going to acquire additional resources and reserves, a $2.50 price is just the first step, and it should be achievable in just a few years.
Imagine what eight years can bring for a company like ours that has the knowledge we've got, the resources and the people that we've got, and a project as beautiful as the Independence Project will be to be able to create a mining company and move into that mid-tier that's been abandoned because all of those guys have been acquired by larger corporations, so the mid-tier is basically an empty tier. We'd like to be the first ones in it. So I've heard rumor that there is another company, it just acquired some things and they've already moved into that mid-tier level and I can't remember their name right now. But I'd be satisfied just to be second in that mid-tier.
WSR: That sounds good. Okay great, we look forward to hearing more updates from General Metals over the months ahead. Thanking you for joining us, Dan.
DAN FORBUSH: I appreciate your time, appreciate your listening to our story. We really are excited about the future.