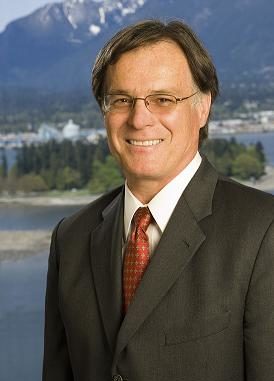 Minefinders Corp.
(AMEX: MFN) (TSX: MFL)
Mark H. Bailey, CEO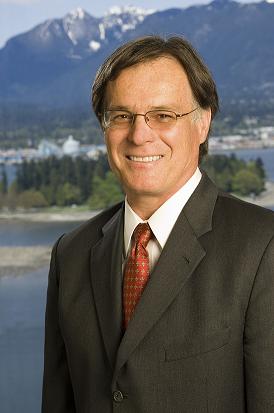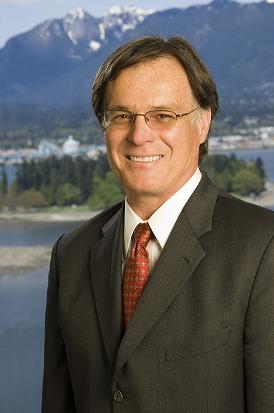 [display_podcast]
Minefinders Corporation Ltd. is a Canada-based exploration, development and mining company. The Company's properties are located in Mexico and the United States. Interests in these properties are held directly and indirectly and through leases, options and working interests. The Company's principal mineral property interest is the Dolores property located in Chihuahua, Mexico. The Company also has property interests in Sonora, Mexico (the Sonora Properties). The Sonora Properties include the La Bolsa gold deposit, the Real Viejo silver prospect and the Planchas de Plata silver prospect, each at various stages of exploration. The Company has other mineral property interests in northern Mexico and in the United States.

TRANSCRIPT
WSR: Good day from Wall Street. This is Juan Costello, Senior Analyst with the Wall Street Reporter. Joining us today is Mark Bailey, CEO of Minefinders Corporation. The company trades on AMEX, the ticker symbol is MFN and on the Toronto Stock Exchange, ticker symbol MFL. Thanks for joining us today, Mark.
Mark Bailey: No problem, Juan. Good to be here.
WSR: Start off by talking to us about the company's quarterly results that just got released.
Mark Bailey: We put out our second quarter results for 2009 here I guess about a week ago, had a conference call, which should be on our website. So, anybody interested in that can go to the website. We had good results. In the second quarter, we produced over 23,000 ounces of gold and 40,000 ounces of silver, so we're up about 65% from the first quarter of '09 in gold production and 49% in silver. We had quarterly sales of $26 million, so it's a good quarter for us and only our second quarter of full production. So, we're pretty excited about the ramp up here this year and how well it's gone.
At the end of the quarter, we ended up with over $30 million of working capital and we're still in a ramp-up mode, both gold and silver. So, we expect things to continue to increase over the rest of this year as our costs come down as we get up to full recoverable production from our heap leach pads. There is about 2.5 million tons under leach and we expect by the end of the year to be pretty close to a full cycle on our recoveries for silver, what will be 3,000 to 4,000 ounces a month and then gold should be 10,000 ounces a month here probably by the end of September and then pretty much steady state after that. So, it's been an exciting start-up phase for the company. We declared commercial production on May 1st and again we will ramp up the rest this year and then we've got a 15-year mine life, so it's pretty exciting time.
WSR: Can you give us an update also on La Bolsa?
Mark Bailey: Now that Dolores is built and that's behind us, we're looking for our next mine. La Bolsa was our first discovery in Mexico. We finally got back to working on that late last year, did some drilling for metallurgical test work. Results there after a test came back very good, 75% to 78% recoveries; it's an oxide system, shallow dipping. We started doing some step-out drilling and condemnation drilling this spring, and found a new zone of mineralization about 200 meters to the east of our current resource. We had some good results there, some better grades than expected and certainly better grades in some of the better drill holes in our resource area. Up to six meters of 12 grams of gold and 109 grams of silver. So, some good numbers coming out of that area. We'll have to do quite a bit of drilling now to expand that and connect it up to the current resource. We're also working on an updated 42-101 resource model for the deposit and then also a pre-feasibility study to put some economics to it.
Both of those will be done by the end of this year and we will make a decision on going ahead with both. Currently, we have two drills working on the property and hopefully we'll continue with some success in our drilling.
WSR: Can you talk to us about, right now, some of the market trends and how well positioned Minefinders is to capitalize on some of the emerging trends?
Mark Bailey: I mean gold and silver prices have done very well, with silver building a base around $14 and gold in the mid-900s, those are very good numbers and if they can stay there forever as far as I am concerned, very profitable. Our cash cost at Dolores will come down to low-300 dollars by the end of this year and hopefully be some $300 equivalent next year. So, obviously at $900-plus gold and $300 cash cost, you're making a pretty good margin. So, the trends for gold and silver I think are very strong. We only have 59 million shares outstanding, so I think we are well leveraged to those high gold and silver prices and our low cost production. So, I think we are in good position.
WSR: What differentiates Minefinders from some of the other players in your sector?
Mark Bailey: I think it's important to note that we've been successful in taking grass root discovery from exploration through development and then into production; that's certainly rare for a small company. We'll become a new significant producer of gold and silver. Our Dolores mine has a 15-year mine life, so we've got a lot of time to build on that and make our new acquisitions or new discoveries and grow our company. And we are a low cost producer, it's a open-pit heap leach operation in Mexico for any stable mining climate. Gold and silver prices are doing well. And through all of that, we've managed not to dilute our existing shareholders and only have 59 million shares outstanding.
So, I think in comparison to our peers who have two to three times that many shares, we should have a lot more — see a lot more leverage to gold and silver prices. I think a couple of more quarters of production, the market will start treating Minefinders as a producer who are still trading at a discount, we are only trading at about $100 an ounce for P&P reserves in the ground. Our peer group trades on average about close to $300 an ounce for their P&P in the ground, they're proving probable. So, I think that we'll see our valuation come up over the next couple of quarters as we achieve steady state with our peer group.
WSR: In the way that the company works within the industry, are alliances and joint ventures an important part of the business model?
Mark Bailey: Not for us. We don't have any joint ventures. We own 100% of all of our properties. We are looking at acquisitions and we've been aggressively doing that for the last six months or eight months. We've been looking in the Americas primarily, focused in Mexico obviously, we've been looking in the US and in South America. We just had a couple geologists and one of our directors come back from the Chile property. So, we are looking for an acquisition. Our goal will be to acquire 100% of that. We have been looking at possible mergers and acquisitions. So, we are looking at ways to grow the company, but currently we have no joint ventures and nothing on the plate. We're still looking at doing our due diligence.
WSR: What sort of synergies do you look for from acquisitions?
Mark Bailey: We are focused obviously on gold and silver, so we're trying to stay in that realm. We're not looking at silver-only projects or base metal projects, we're looking at projects with gold. We are staying focused in the Americas. We are not going to go to Asia or Africa, we are going to stay in an area where we understand and we can manage. We have a small management team, small overhead, we try to maintain that. Synergies; we're looking at compatible companies. On the case of a merger, we would look at a company that would add something to our staff. We have a very good experienced exploration and development team, and operation team now, and we'd like to perhaps look at supplementing with some additional people from a possible merger. But we are not trying to get too big, too quick. I think that's a mistake some companies did. We're not looking to just acquire ounces in the ground for the sake of having ounces in the ground, we are looking at acquiring economic ounces that can be mined. So, we are not out there acquiring uneconomic deposits for the sake of claiming ounces.
WSR: Perhaps Mark you can walk us through your background and experience-we've interviewed you in the past, but just for some of our investors that are new to Minefinders, as well as that of some of the key management team.
Mark Bailey: I have a Masters of Science Degree in Geology, and I have been in the exploration business since 1976, so 33 years now I guess. I've worked mainly all over North America and South America, I have worked overseas in Asia as a geologist. But in the last 15 years, I have been with Minefinders, most of that I've been in the management position. So, I have done less of the fieldwork than I used to, but I still get out there and walk the hill.
Most of our team are professional mining people that are either engineers or geologists. We have no ex-bankers or brokers or of that sort on the team. Our Board of Directors are all seasoned mining professionals, have been in the mining business for a long time, and our management team is the same. So, we definitely are a mining company with the experience to take grass root assets to production as we've proven with Dolores and to make good decisions on acquisitions and mergers should those come about as well. So, we think we are in a good position to grow the company.
WSR: What other goals has the management team set for Minefinders over the course of the next year?
Mark Bailey: I mean, right now, it's to get Dolores up to full steady state production. That takes a bit of time because it is a heap leach and takes a while for the leach curves to get out to maturity where you start recovering as many ounces as you put on, and that will happen by the end of this year. Right now, we are working on a pre-feasibility study for the addition of a mill and the development underground at Dolores with a target of completing that by the end of this year. The goal there is to add a mill to improve recoveries from the high-grade portion of ore in the pit, as well as underground, and then also to look at the underground resource.
We have drilled high-grade mineralization up to 200 meters below the current pit bottom and in some peripheral structures. So, there is upside at Dolores, and we are working on developing that. I mentioned La Bolsa, we are drilling there and working on a pre-feasibility study for that as well. That's a shallow-dipping near-surface oxide system, very easy to mine, should be very low cost to build. We just need to try to grow that deposit a bit, and we'll have an updated resource on that. We are looking to acquire or just develop some new projects. Our goal would be to get up to about a half a million ounces per year of production, and that we think would make us a very strong company in the industry.
WSR: Joining us today is Mark Bailey, CEO of Minefinders Corporation. The company trades on the New York Stock Exchange, AMEX, ticker symbol is MFN as well as the Toronto Stock Exchange, the ticker symbol is MFL and it's currently trading at $8.14 a share. Before we conclude Mark, what are some of the other key reasons why Minefinders represents a good long-term investment opportunity to potential investors?
Mark Bailey: I think it's important to note that we're not quite there in full production yet; we're not being traded as a full producer. Most of our peers who've been in production for two to three years or longer traded at somewhere between 1.3 and 2 times their net asset value. We're trading at about 0.9 times our net asset value. So, we do expect as we get a couple of more quarters of production under our belt and achieve steady state full commercial production, we should see a valuation of 1.3 to 1.7 times on that.
Another way to look at is, as I mentioned before, we trade at approximately $100 an ounce in the ground for our proven and probable reserve base. Our peers, actually with smaller deposits on average trade at about $300 an ounce in the ground. Again, we should see our proven and probable reserves be valued at that level. We need a couple of more quarters of production. We've only been in production two quarters, so I think the market is taking a wait and see look to make sure that we don't have any blow-ups or any bugs in the program or any problems with start up, and we haven't and we don't expect to. So, we will be at 18,000 tons per day of ore, throughput in our crushing plant here. We're mining probably 85,000 tons per day total and it's a 15-year mine life, so we've lots of time to achieve our goals and we do expect to see our valuation move up to that industry average.
WSR: We certainly do look forward to continue and track the company's growth, as well as to report on the progress. I'd like to thank you for taking the time to join us today to update our investors.
Mark Bailey: No problem, my pleasure.