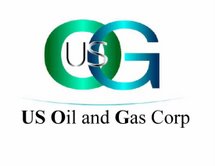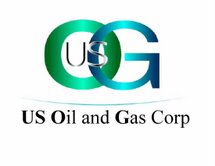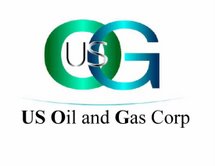 US Oil and Gas Corp.
(OTC: USOG)
Alex Tawse, CEO
[display_podcast]
Corporate Profile:
United States Oil & Gas Corporation is a growing holding company for the Oil and Gas Industry. USOG has a business plan that includes the acquisition of targeted businesses from which to expand into the industry segments. To achieve this goal we have a dedicated prospecting team of specialists that have been successfully providing acquisitions to public companies for over 7 years.
United States Oil & Gas Corporation Corporation's immediate objective is to achieve optimum results for our shareholders by providing our customers with the best operational value and service: acquiring Oil and Gas drilling businesses, hiring and developing the best-qualified people, utilizing a well-maintained equipment fleet and new technologies, emphasizing high expectations for performance and integrity, and upholding the highest safety standards.
TRANSCRIPT
WSR: Good day from Wall Street. This is Juan Costello, Senior Analyst with the Wall Street Reporter. Joining us today is Alex Tawse, CEO of US Oil & Gas. The company trades on the Over the Counter, ticker symbol is USOG, and the company provides contract land drilling and technology services to oil and gas companies in the US. Thanks for joining us today, Alex.
Alex Tawse: Thank you, Juan. It's a pleasure to be with you.
WSR: Great. Now, start off by talking about the most recent news, which is the forward split of the share — of the company shares.
Alex Tawse: Yes, we did a 30 to 1 forward split recently just to get a little liquidity into the marketplace. But that was really on the back of or even bigger news and that is our first acquisition that we completed back in May of Turnbull Oil and Gas. It's a great company up in Kansas, and we're really excited about that.
WSR: Bring us up to speed on some of those projects and also talk to us about the company's main services.
Alex Tawse: Yes, absolutely. Our growth strategy really is through acquisitions. And we have a very strong acquisition process where we look at small-to-medium sized, mostly family-run or tightly held companies with a long track record of success, really strong management and pretty stable profits.
Turnbull really is one that meets that criteria really well. It's about a $16 million business from last year. They are a distributor up in Kansas. They distribute a variety of fuel products; mostly diesel, propane, and they also sell some lubricants and do some trucking business. So, pretty diversified in what they do, they've got a good solid customer base. Again, they've been around I think since 1965. Current management has been on board since 1991. And, we're just really excited about going forward with them, they have good results; just very happy with it.
WSR: So, you provide — some of your main services are oil and gas extraction or production, and also provide drilling equipment?
Alex Tawse: Down the line, we see ourselves maybe getting into that business. But based on Turnbull acquisition, we changed strategy a little bit in terms of what our focus is going to be. The service industry that Turnbull is in and some of the other companies we're looking at is a pretty good one because it kind of avoids the risk of high fluctuation of oil prices, which has been out there in the last couple of years. They are able to have pretty much set markup on the products, which locks in decent profits. So, while revenues may fluctuate quite a bit based on the price of fuel these days, their profits are strong and consistent year-to-year. That's the kind of companies we want to start with in terms of — the companies we're looking to buy.
WSR: Any other synergies that you look for in terms of acquisitions?
Alex Tawse: Yes, absolutely. There are some other companies in the area, the Turnbull — Jeff Turnbull is the President there that he has turned us on to. But, we've also got a second acquisition under contract that we're doing some due diligence on now, and they are up in North Dakota. Very similar business, they provide fuel to local farms, construction projects, businesses and also propane to consumers.
And the propane — all other businesses have steadily grown, but propane is one area in the Midwest that we're excited about because of how propane is extracted. It's actually quite cheap in the Midwest, and seems to be a very strong growth area for us.
WSR: Continue talking about some of the — you started talking about some of the other market trends and how well — talk about that, and how well positioned the company is to capitalize on them?
Alex Tawse: Market trends; the price of oil really is the driving factor in a lot of this. Obviously, when the price of oil goes up, it helps our customers because a lot of our customers are actually drillers in the area, in the Midwest. So, they increase production and we make more money based on that. But again, we're kind of insulated from the downside in that. The business we're in has a pretty steady markup, it's about 10% to 12% on fuel up to almost 40% on propane. So, we're able to maintain strong profit regardless of really what the price of oil is doing lately. Again, last year went high and that was great for everybody, but it's about 66 bucks a barrel today and that's fine. It provides good strong revenue and profit for us even at that level.
WSR: Good answer. So, what are some of the things that make US Oil & Gas unique from some of the other players in your sector?
Alex Tawse: Again, I think our acquisition strategy kind of separates us out. The companies that we're looking to get involved with, they are kind of salt of the earth, all-American companies, often family-run. We look for good, strong financial history, good management and just good people involved. We're not looking for those folks that take high risks; we're looking for good solid meat and potatoes kind of companies. I think we've had some success finding those; Turnbull is a perfect example of that.
The other company that we've got on the line for North Dakota is also a great firm. We've got several others in the pipeline that we're looking to talk to and bring on board. I think the stability of what we offer really is a differentiator for us.
WSR: Perhaps you could walk us through your background and experience Alex, as well as that of some of the other key management team?
Alex Tawse: Yes, absolutely. I'm an accountant by trade, worked for Pricewaterhouse back in the early '90s and went to business school out here in Texas. And after that, I worked for a long time for a lean manufacturing — lean consulting company. So, I've got a wide, broad base of experience working in lots of different fields; in manufacturing, service, helping them improve efficiencies, bringing costs down, creating a culture of improvement within those companies. And at the same time, I've worked as a CEO, CFO, a lot of finance experience.
On our team, Jeff Turnbull, he brings the operational experience. Again, he has owned the company — he bought the company from his dad in 1991, just knows the oil and gas, propane business at the back of his hand; he could do it in a sleep. And we've got some good marketing people. Mike Taylor has some good experience on Wall Street. We've got some other folks to help us out with the financing and the marketing side of things. So, yes, we've got a great team here.
WSR: What specific goals and milestones does the management team hope to accomplish over the course of the next 12 months?
Alex Tawse: We're really looking to just expand on our success with Turnbull and that is — we've got a fairly aggressive growth strategy. We're hoping to add one additional acquisition before the end of the year and then another one in the beginning of 2010. In terms of the stock, we are hoping to move it up to the AMEX or I guess is the New York Stock Exchange now. So, we're preparing to file with the SEC and get that taken care of. Once we meet our financial milestones, we should be able to qualify for doing that. And that's going to help everybody, help our marketing efforts, get our investors some more opportunity to a higher profile on our stock.
WSR: In terms of investors, do you think that investors right now understand the general direction and message of US Oil & Gas?
Alex Tawse: Yes, I hope so. We're actually making strides now to improve that effort, really explain what we're trying to do. Some of these companies that we acquire like Turnbull, one of the things we bring to the table is improved market awareness and marketing in general with some websites, those kinds of things. A lot of these are smaller companies, they know everybody in the neighborhood and know all their customers so well. They don't need to do that, but we hope to bring a higher profile — highlight what they do, their strengths and bring that not only to our investors but also help their customer base and improve business that way.
WSR: Joining us today is Alex Tawse, CEO of US Oil & Gas, which trades on Over the Counter, ticker symbol is USOG and is currently trading at $0.14 a share. Before we conclude, just to kind of rehash everything, what are some of the key reasons why an investor should consider the company as a good long-term investment opportunity?
Alex Tawse: I think we're meeting our strategic objectives, our timeline for growth, we're on track, and I think it provides investors the opportunity to join in on that growth and success. Our acquisition strategy kind of brings these companies that wouldn't normally be available to the public markets. Again family-run, strong, good history of success; those kind of businesses. We're going to group those together, get some synergies out of it and really create something that's pretty special. Yes, we're happy about it.
WSR: We certainly do look forward to continuing to track the company's growth and progress, as well as report on some of your upcoming projects and acquisitions. I'd like to thank you for taking the time to join us today and to update our investors.
Alex Tawse: Great. Thank you very much, Juan.