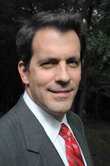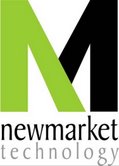 NewMarket Technology
(OTC: NWMT)
Philip Verges, CEO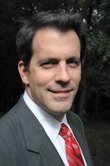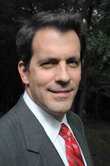 [display_podcast]
Corporate Profile:
NewMarket provides systems integration, technology infrastructure services and emerging technology worldwide. Across the globe, NewMarket is a Microsoft and Oracle partner, distributes various computer hardware and peripherals from brand partners such as Dell, HP, IBM, Cisco, Sony, Epson, Canon and Sanyo and is also an authorized reseller of operating systems and various software from companies such as Red Hat, Sybase, IBM, BEA, Veritas and others. Additionally, the Company works with emerging technologies such as mobile computing, various security and wireless broadband technologies.
NewMarket has a focus on providing technology and support services to rapidly growing economies where technology purchasing is on the rise. In addition to its base of operations in North America, NewMarket has operations today in the growing economies of China, Southeast Asia, Brazil and Northern Latin America and is currently expanding into East Africa. Last year the Company reported over $40 million in revenue from Asia and over $20 million in revenue from Latin America. Overall, NewMarket reported over $95 million in revenue for 2008.
NewMarket's rapid growth since 2002 has placed the Company on the Deloitte Technology Fast 50 for 5 consecutive years. NewMarket was recognized by Deloitte as the third fastest growing technology company in the United States in 2006 and the number one fastest growing technology company in North Texas for two years in a row. In 2008, NewMarket's CEO, Mr. Philip Verges, was recognized as an Ernst and Young Entrepreneur of the Year Finalist and a Tech Titans Corporate CEO Finalist.
TRANSCRIPT
WSR: Start off by talking about the recent letter of intent to provide outsourcing services to Aoyuan Electronic? What that means for the company as a possible milestone recognition?
Philip Verges: As NewMarket has grown our systems integration businesses, the majority of our revenue has been relatively short-term contracts, usually less than a year. I'm fond of saying that we have long-term customer relationships, but repeated short-term contracts with those customers. If you looked at our general ledger, you'd see the same customers for years and years, but repeated short contracts. So, what we try to do in order to help mature the company is to start winning longer-term contracts.
Earlier this year we introduced our outsourcing services trying to win on average three-year contracts and it's gone very well this year. The letter of intent with the Dalian Corporation is our latest opportunity to win a major contract. Given that our overall revenue is approximately $100 million annually, $30 plus million contract we consider significant even if it is a contract over three years. We signed about $70 million in outsourcing contracts so far this year and we are shooting for $100 million before the end of the year. This contract that we get signed during the next few weeks should push us to that $100 million mark.
WSR: You also recently put out a white paper on African investment and you had an earlier contract early in the month for telecommunications, which was about 2.5 million.
Philip Verges: Correct. NewMarket services, if we were to compare ourselves to companies that folks are familiar with; we're very similar to Electronic Data Systems, Perot Systems, Affiliated Computer Systems. We are a reseller and integrator and service provider for major brand name technologies such as those from Microsoft, Cisco, and Oracle. The way we think we differentiate from some of those household names is that we are concentrating on the world's emerging markets. So, over 70% of our revenue today comes from locales such as Brazil and Chile and Columbia and Venezuela and various places in Southeast Asia and in China. Even in China, most of our revenue comes from outside of the major cities of Beijing and Shanghai in places like Hangzhou and Ningbo.
So, the letter of intent in Africa is our first step forward in expanding onto the African continent. We are expanding into Kenya first in East Africa. It's a stable region and it's a good target for us because they have just landed their first-ever terrestrial communication line. They've been all satellite communications and last June, the first of three planned submarine cables went on line. The country is already laid with fiber optic and only about 10% of the population of East Africa, which is about 100 million all total, has Internet access today. So, there's going to be a tremendous amount of growth in the region and that's why we are focused in emerging markets, it's because of opportunities that Africa is a great example for.
WSR: So, they increased, I guess layman's term is landlines right?
Philip Verges: That's correct. We point to the technology leapfrog opportunity. When you're selling systems integration services even if it's an emerging service in North America or Europe, you frequently have to displace an existing technology solution. But when you go into an emerging market and you're selling something as basic as telephone service or Internet access, you're frequently not replacing anything, you're giving first access. So, sales are that much easier and can grow that much faster.
WSR: Who are some of your main competitors and what are some of the other factors that differentiate you from some of the other players in your sector?
Philip Verges: Most of our competitors are usually by region. So, if you go into Brazil, we'll have not a global systems integrator like ourself that we are competing with, but we'll have a regional competitor that we compete with just in Brazil and similarly in every other region that we go into. Not too many of the large companies like Electronic Data Systems and Perot are concentrating the way we are in emerging markets and that's usually because of a Wall Street bias for staying outside of political risk regions.
We are just not very comfortable that most of the "political risk" is usually more hyped by the news media and doesn't really impact our business. In Latin America, Columbia and Venezuela for instance are two of our highly profitable regions right now despite all of the tumultuous news that we hear. Business is going very well for us being a Microsoft systems integrator in the region.
WSR: So, you have a pretty good relationship with the government and also some of the citizens there and some of the different —
Philip Verges: Yes, the government is one of our customers in most of the regions where we operate. In all regions, the government whether they are a democratically recognized government, in China a communist government, or somewhere in between is a socialist government; all of them want their local economies to do well. Being in the technology systems integration businesses, technology is always a core to every business. So, the technology business is always good when an economy is doing well.
WSR: So, the technology has no side, right?
Philip Verges: That's correct. We have no sides.
WSR: Perhaps you could walk us through your background experience as well as that of some of the key management team at NewMarket Technology.
Philip Verges: My background is I graduated from college from the United States Military Academy at West Point. I was in the service during the First Persian Gulf War era and when I came out not really sure what I wanted to be when I grew up and not necessary having the plan, I had the good fortune of being hired into the technology development program that Electronic Data Systems had. So, I grew up in the systems integration business outside of the military. During the dotcom era, I got to go to work for one of the popular e-business systems integrators at the time so I got to work on the start-up side and then in 1997, founded what is today NewMarket with my family and we also work together. We also talk to each other and we are still involved in the business and are the largest shareholders of NewMarket today.
As we've matured, we've been able to bring in some additional talent, which has been instrumental. Our Chief Financial Officer is a Wharton Business School graduate. We actually came across him in one of our acquisition opportunities along the way and he has been a dynamite addition to the company, helping the company mature financial performance-wise. Since he has been on Board over the last few years, the company's overall margins have improved dramatically just from having the financial wherewithal and experience in order to point us in the right direction.
We've got some great inherent technology skills in-house. My brother worked at Texas Instruments and my sister worked as a developer at Ernst & Young before coming on Board, but none of us have a great deal of financial management experience in our background except what we've gained here working at NewMarket. So, Phil Rauch's addition has been tremendous. Then Bruce Noller, our Chief Operating Officer, has a long history at Mackenzie and then managing a number of other smaller businesses in the senior management position himself. He has really been leading the way and getting our outsourcing business off the ground and has done a dynamite job this year. A super addition as we've grown that has helped us maturity wise tremendously has been the expansion of our Board of Directors. Two key outside Board members that we've been able to bring on Board are Jim Mandel, who is the Chief Executive Officer of Multiband company and then General Hugh Robinson who is a former regional Federal Reserve Chief out of Dallas as well as obviously been a retired major general and a former member of President Johnson's staff. So, their guidance has helped tremendously in the company's maturity as we've started to reach that $100 million barrier and are starting to look ahead now to growing to half a billion dollars and really breaking through being a small early stage company to being a mature sustainable high growth company.
WSR: What are some of the goals and objectives that the management team hopes to accomplish over the course of the next 12 months?
Philip Verges: Operationally driven largely by our outsourcing program, we are looking to build on top of the margin improvement that we've been enjoying over the last couple of years to growing a larger percentage of our overall revenue that comes from recurring contracts. So, that's our milestone objective that we're driving towards operationally. As an over-the-counter company, we are looking at overcoming the challenges of those dynamics that are associated with over-the-counter market. It's a challenge to graduate from an over-the-counter listing to a national exchange listing. We've taken a couple of shots at it in the past and it's then run into various challenges. Over the last year, particularly in light of the global economic challenges, we've backed up and gone back to the drawing board and have recently recapitalized the company and we have restructured and eliminated the majority of the debt in the company for an equity position. So, the company is largely restructured and we are driving towards overcoming the graduation issues and achieving the benefits of a national exchange listing for the long-term shareholders of NewMarket.
WSR: Do you believe that your company's investment story and upside potential are completely understood and appreciated by the financial community?
Philip Verges: I absolutely do not believe that it's understood by the financial community. I think there are two aspects of the financial community that you have to think about separately when you are trying to understand the breakdown of communication. One is the institutional investors and then second is the retail investors. Retail investors in the over-the-counter market are primarily looking for those substantial returns that can be had when the company trades in the pennies and a relatively small investment can have a dynamic return if it goes to nickels, dimes, or quarters, or even higher. So, you've got that part of the community and then you've got the institutional investors who are looking on more conventional terms for promising investments. There is a subsection of that institutional investment that concentrates on over-the-counter market and the return on investments that can be had out of the liquidity dynamics of the over-the-counter market versus the long-term share price appreciation. We've got a break into that more mainstream part of the institutional market that can recognize how dramatically undervalued new market is when it comes to our operational performance and our balance sheet, this 30 million shareholder equity at a market cap well under $10 million based on not yet having that appreciation.
WSR: What do you wish investors better understood about your company, which would result in a higher valuation of the stock or what do you believe that they are missing about your story?
Philip Verges: I think that there is many steps there. I think one of the first steps that we have to overcome is that the company is traded on the over-the-counter Pink Sheets. But while we are trading on the over-the-counter Pink Sheets, we are still a fully reporting audited company reporting with the SEC just as we would be if we were on Over-the-Counter Bulletin Board. We anticipate moving to the Over-the-Counter Bulletin Board and then moving beyond that, but we've got to take this each one step at a time.
I think that sometimes when you're traded on the over-the-counter Pink Sheets, there is some assumption that you're a non-reporting company and I don't think we've even broken through that first step yet. So, we've got to get there and then we've got to get that institutional attention to be recognized for the balance sheet and operational performance that the company has achieved and realizing an alignment of that fundamental financial value with our overall market capitalization.
WSR: What do you think are some of the key reasons why investors should consider NWMT as a good long-term investment opportunity?
Philip Verges: I think the key aspect of it being a long-term opportunity is that the company was founded in 1997 and has had the same management team since 1997 and that is the founder management team and the largest shareholders in the company. So, obviously for a company to survive that long through some of the startup challenges and to reach the $100 million mark during that period and still have the same management committed I think bodes well for the long-term sustainability of the company.
Beyond that, the fact that on a fundamental financial basis the company is so undervalued today. If you can make the connection between the long-term commitment and the viability for ongoing commitment in success and connecting that undervaluation today with what that potential is and the ability to achieve the potential that NewMarket is a great story and a great opportunity for investors.