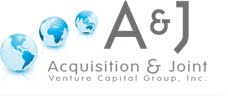 This interview has expired.
Click here to find stocks, with exciting stories, and management committed to maximizing shareholder value.
Special deals for our readers
Are you qualified for the Visa Black Card?
The World's Most Prestigious and Versatile Credit Card. Apply Now!

Be a more profitable investor:
What's Jim Cramer trading in his personal portfolio? Click here

Get an Equifax 3-in-1 Credit Report Now!

Why are you still paying too much with Schwab, and and E-trade?? Step up to the #1 discount broker: TradeKing.
Find out why TradeKing.com was ranked #1 Discount Broker by SmartMoney Magazine two years running! (August 2006 & 2007).
Invest Smarter! Get 4 Bonus Weeks of Investor's Business Daily Digital Edition!

LifeLock is the only Identity Theft Prevention Solution backed by a one-million dollar guarantee!Click here to get a 10% discount.

Get FICO Score Watch Now!


Free Quicken Online automatically categorizes your expenses.

Click here to get access to powerful investing tools only available at Investor's Business Daily.

Get a free look at Jim Cramer's Action Alerts PLUS portfolio. Click here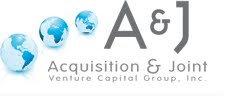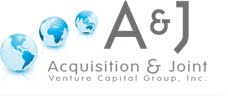 A & J Venture Capital Group
(OTC BB: AJVE)
Andreas Klimm, CEO & President
Corporate Profile:
The business of A&J Venture Capital Group, Inc. is focusing on 3 directions:
The first direction is the total or partial takeover of Chinese SME's with the scope of restructuring and improving their performance through the thorough application of modern management techniques. This is achieved through A&J Venture Capital Groups' own staff or through the development of the subsidiaries existent staff. A dynamically tailored package of activities will lead the subsidiaries to a development stage where they are viable to spin off candidates for public listing. Second direction is the service provider for established, fast growing and leading Chinese Companies. A&J Venture Capital Group, Inc. is providing all services for going public and assist with locating financing. Third direction is providing service for foreign Companies in entering Chinese market and expanding their business.