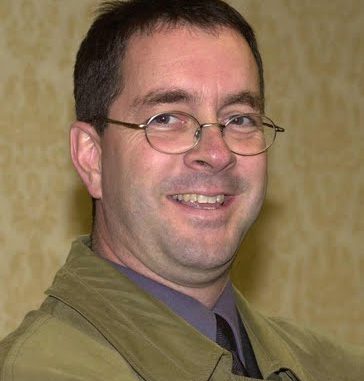 Nemaska Exploration
(TSX.V:NMX)
Guy Bourass, CEO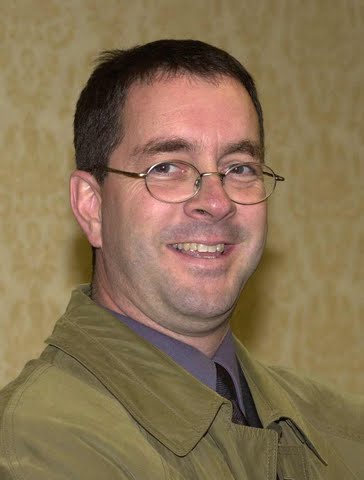 [display_podcast]
TRANSCRIPT:
WSR: Good day from Wall Street. This is Juan Costello, Senior Analyst with the Wall Street Reporter, and joining us today is Guy Bourassa, CEO of Nemaska Exploration. The company trades on the TSX Venture and the ticker symbol is NMX and they are a mineral exploration company involved in the James Bay region in Quebec. Thanks for joining us today Guy.
Guy Bourassa: It's my pleasure.
WSR: Now starting off, talk about the recent update and today's release on Whabouchi?
Guy Bourassa: Well, we recorded recently last fall, a very interesting lithium showing that we have worked in October and November, and the results that we got were so interesting that we financed a 5,000 meter drilling campaign that resumed last week and upto now, we have got the results that are unseen yet in Quebec as far as with and grades are concerned. And very interestingly, it's close by our nickel deposit that we will be talking a little bit later but very interesting for industrial mineral, the fact that it is close to the road about 500 meters from the road, from the infrastructures, airport, electricity. So, yes it's a very interesting situation as far as lithium is concerned.
WSR: So bring us up to speed on your purchase of Lac Levac and Lac des Montagnes from Golden Goose?
Guy Bourassa: Yes. When we started the company in 2008, we were surrounding the Lac Levac deposit belonging to Golden Goose, on which they had announced very good results and finally released 43-101 resource calculation in 2008, and we were lucky enough that they put it for sale and we put a bid on and they accepted it and then we finally closed it. Obviously, it does finance the work that we are going to be putting on this property, trying to expand depth, the actual resource, outlined there 3 million tons of nickel, that's 1.1%, 0.6 copper, and all of the PGE element. It's opened a depth in laterally. So with this acquisition of the Lac Lavac and Lac des Montagnes properties from Golden Goose, we now own and control 100% of 70 kilometers in length over the 40 meter green belt formation of Lac des Montagnes, which is a quite unique place to be. Very, very interesting for exploration and development, and most importantly it's all accessible year on by road.
WSR: And so all these are 100% owned and you also have the Lac Arques property, so how well positioned is the company to take advantage of some of the market trend as far as nickel and lithium?
Guy Bourassa: Well, the market trend for the lithium presently is very, very good, very positive, all of the comparables have gained an upswing of important percentage over the past month. The fact that a lot of car companies and equipment companies have announced that they are trying to reach agreements with possible lithium producers put us in a very, very good interesting position.
WSR: And so what are some of the factors that makes Nemaska Exploration unique from some of the other players and some of the other nickel and lithium players in your sector?
Guy Bourassa: Well, if we talk about the nickel, very very few is done of the junior exploration companies that have interest in nickel properties have measured resources. It was decided by Golden Goose at the time to increase the quality of the resource instead of adding millions of tons of inferred resource category. So that gives us a lead as far as feasibility is concerned, like I said the fact that we are accessible by road year on, it makes it very unique, less costly, more interesting and for bring partners in and/or employees. I would say that the fact that we were able to make the auction agreement, purchase agreement when the price of nickel was up $4.0 – $4.50. Definitively, helps us now that the price of nickel has gone up to$8.0 – $8.50. So that's all good things. One of the major point that makes us unique presently is the fact that we have been able to interest the Cree community of Nemaska, which is about 50 kilometers west of the center of our property to be an investor, active investor in the company. They all now own about 8% of the company and they are very, very full mining, active with us. So there is no foreseeable problem of accessibility and/or manpower there. The Cree community of Nemaska is about 700 people, quite young and they really like to work.
WSR: And so walk us through your background and experience of key and that of some of the management team at Nemaska?
Guy Bourassa: As for myself, I'm a lawyer by trade since 1983. Since 1985, I've been involved with mining, exploration companies. I've also acted as President of the gold producing mine, industrial minerals of some other kind and been involved in mostly as securities lawyer, getting listed on the Montreal Exchange at the time most of the junior exploration companies were active in Quebec. So, I have a fairly good knowledge of the game. We have a Senior Consultant with us Mr. Claude Britt, well known, renowned as a geologist. Judy Baker as an External Director, she was the former President of Canada Lithium Corporation. She is the one that brought all of the lithium expertise in CLQ last summer. She joined our Board in October and that makes the principal persons around the company.
WSR: What are some of the goals and milestones, and objectives that the team hopes to accomplish for the company over the next 12 months?
Guy Bourassa: Well, our milestones for the next 12 months are quite clear. We've got two major projects to advance. First, we finance the next year $3.5 million exploration budget, it's all funded. We are going to be doing about 15,000 meters, over 50,000 feet of drilling within the next 10-12 months. First the lithium project before the end of this spring, we will have the resource calculation out, metallurgical test is underway. After we finish drilling in March on the lithium project, we are going to start increasing or proving the extension of depth of the mineralized zone of the Nisk deposit. Our goal is to double that panel, bringing it from 3 to 5 to 6 million tonnes. But the rest of the summer, and the fall we will concentrate on the 40-kilometer extension to the east of the Nisk deposit where we've identified already 10 additional targets that have the same signature as the Nisk deposit. So our goal obviously is to prove that at least one or two of these targets, contain economic values of nickel, copper and PGE. If we do succeed, it's going to be the opening of a new mining camp. So, the Nisk deposit itself, already had the metallurgical test done in 2008. We will be doing an update on this metallurgical test before the end of the summer. So, with all the drilling that we are going to do on the Nisk deposit, we will have a new resource calculation out some time September, October. So our feasibility study could be out some time October, November.
WSR: So, you recently IPOed on the end of last year, and just listed on the TSX Venture today. So, why should investors consider Nemaska Exploration?
Guy Bourassa: If you just take the comparables on the lithium aspect of the company, which is may be the one that is most interesting presently on the market. We have done the IPO at about 50% discount to the closest comparable in the lithium industry presently. So, today we are still trading about 50% discount to our closest comparable. So, if somebody is interested in getting involved in a lithium project with some company, definitely you should look carefully at us.
WSR: So once again joining us today is Guy Bourassa, the CEO of Nemaska Exploration, which trades on the TSX Venture, the ticker symbol is NMX. So, before we conclude Guy, why should investors consider NMX, Nemaska Exploration as a good long-term investment opportunity?
Guy Bourassa: Because we have an advanced project in lithium, it's going to be proving itself over the next 4-6 months. We have got the control over 70 kilometers of the very unique green belt polymetallic formation. We already have a nickel deposit that will extend, and the blue sky to find additional answers that will open a new mining camp.
WSR: Well, we certainly do look forward to continuing to track the company's growth and report on your upcoming progress. I like to thank you for taking the time to join us today and to bring our investors up to speed on Nemaska.
Guy Bourassa: Well, thank you very much for your time.