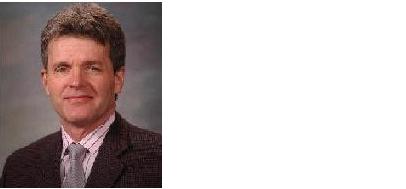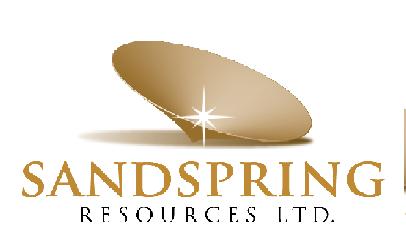 Sandspring Resources
(TSX.V: SSP)
Abraham Drost, President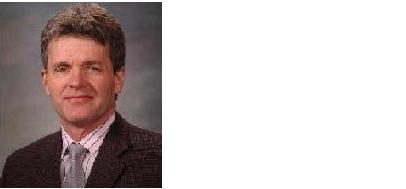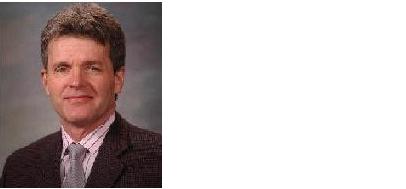 [display_podcast]
Corporate Profile:
Sandspring Resources Ltd. (SSP: TSX-V) is an exciting new public company representing 10 years of private operational experience in the Republic of Guyana. The former private company predecessor is now a wholly owned subsidiary of Sandspring. The production history of the Company is surface alluvial and saprolite mining in Guyana.
TRANSCRIPT
WSR: Good day from Wall Street. This is Juan Costello, Senior Analyst with the Wall Street Reporter. Joining us today is Abraham Drost, the President of Sandspring Resources. The company trades on the TSX Venture, and their ticker symbol is SSP. Thanks for joining us again there Abraham.
Abraham Drost: Thank you, Juan.
WSR: Great, always good to have you on. Did an interview with you back in December. Bring us up to speed on some of the developments since then on the Toroparu Deposit and some of the drill results?
Abraham Drost: Sure. Toroparu is a deposit that has a 43-101 resource estimate on it of about 3.3 million ounces in gold in all categories and we're actively drilling to bring that to a measured and indicated resource. Recent results, Hole 36, 103 meters of 1.76 grams; Hole 50, 120 meters of 1.33 grams gold and 0.09% copper. Clearly, we're continuing to generate robust intercepts within the resource envelope and also along the strait. So, we seem to be expanding the dimensions of the resource envelope and looking forward to a resource update in the medium term.
WSR: Great, any other news from there regarding some of the deposits.
Abraham Drost: The focus of course is the Toroparu Deposit trend. Now that we've recently completed a gradient induced polarization survey, we now have a mappable horizon, we can actually follow the horizon, we know where we're headed with that thing. And interestingly enough, the IP survey also picked up several look-alike horizons that we plan to test as well. So, we think the project has the potential to be a gold district.
WSR: Changing the subject, talk to us about some of the recent management changes for the company and what it means for Sandspring and your direction moving forward?
Abraham Drost: Sure. I should reiterate that while Sandspring is a brand new public company, it started trading on November 30, 2009. It represents ten years of operational experience in Guyana as private co., and private co. is now the wholly-owned subsidiary of Sandspring. The former management group of private co., the founders who were engaged in alluvial mining in Guyana for about five years in the mid sort of 2000 are now largely the management group of Sandspring by reverse take over. While we've made some recent additions to the Board, we're going to be making some changes going forward in the short term here as well. In fact, I invite your listeners to check Sandspring feed or postings next week to review our circular announcing proposed new Board for the annual general meeting on March 25. Some very exciting additions there, but recently Greg Barnes came aboard. Greg is a geologist and an economist from the London School of Economics. He has been working with private co. for a long time, and recently came on Board as a Director of public co. here in Sandspring.
WSR: Obviously, last year was a very good year for gold prices, and so what do you foresee here in 2010 as far as gold?
Abraham Drost: I'm certainly no prognosticated one, but we're very happy with where gold prices are right now. We think, certainly there seems to be some pressure, the upside with all the currency market gyrations. Having said that, I would think, personally there's got to be some offshore buying coming into the gold market, just because of — everybody is looking over their shoulders wondering what's going to happen, particularly in Europe. So, gold has been proven to be the hedge against currency devaluations and so, I think, there has to be upward pressure on it. But having said that, any price over a 1,000 is excellent for us, and if it stayed right where it was we'll be quite happy.
WSR: What are some of the factors that make Sandspring Resources unique from some of the other players in the sector?
Abraham Drost: The resource itself, Toroparu, is a remarkably homogenous, consistent and predictable resource that lends itself to a great optimization start-up pit. It's a bulk-tonnage, open-pit situation in Guyana. And the one thing that I — a couple of things set us apart; one is that we are road accessible to tidewater that's huge in the schema things, we don't have to build a road, we have one. Secondly, we are currently already a 3,000-ton a day permitted gold miner in Guyana, and we've initiated an application to ramp up to 20,000 tons a day or better. So, from that perspective, we have a leg up, because we're already in the space, we already have a permit, and this is about expansion, not about starting fresh.
WSR: For some of our listeners that are new to the company, can you walk us through your background and experience?
Abraham Drost: Myself personally, I'm a geo-scientist by training. I've been in the business for about 25 years, in the mineral sector side of it. I've led different junior mining companies, more recently Sabina Silver Corporation as President. We had a pretty good run there from $25 million to $250 million market cap. I see the same potential for Sandspring. Got my start with Goldfields Mining Corporation back in the 80s and have been more or less in the industry full time since then, and I think this is the most exciting time that I've seen in the industry in terms of solid consistent demand for our product in the commodity sector.
WSR: In terms of some of the goals, what are some of the objectives and milestones that you hope to accomplish here with Sandspring over the course of the next year?
Abraham Drost: We hope to bring the resource to M&I, we hope to go into feasibility through 2011. We hope to finance a bankable feasibility study and begin construction on the upgrade in 2012. So by 2013, we should be ramping up gold production significantly from the current small-scale production, we're doing hydraulics sluicing at the moment. So, we're producing gold, but we hope to ramp up from 5,000 ounces to 35,000 ounces and then ultimately in 2014 to a quarter-million ounces a year with large-scale bedrock production.
WSR: Would you consider any joint ventures or any strategic partnerships?
Abraham Drost: We would consider it, we're not actively looking for it, but it seems to find out some — I'm certain that we have some interest out there. This team, I should reiterate, this team, the management team have a production and development track record. John Adams, the Chairman of the company was the family founder of Energy Fuels Corp, based out of Denver. He is still there and in the 1980s, John's company was the largest Uranium producer in the United States as Energy Fuels. So, we're quite capable of doing it ourselves, joint ventures are welcome if the term suits our shareholders.
WSR: In terms of investment and the investment community, Abraham, do you think that investors are now starting to understand the general message and direction of Sandspring Resources?
Abraham Drost: I think we're getting there. Certainly, the market response to Sandspring since we opened has been very positive. I think, we opened at $0.65, currently trading in $1.90 range. Obviously, I think, the market is starting recognize that this is a true value story. So, that's gratifying and we do see a considerable upside from here.
WSR: Joining us today is Abraham Drost, the President of Sandspring Resources, which trades on the TSX Venture, their ticker symbol is SSP and is currently trading at $1.94 a share. Before we conclude, Abraham, why do you think that SSP — why does Sandspring Resources represent a good long-term investment opportunity here for potential investors?
Abraham Drost: I think it's because it's a straight-up story, it's a straight-up deposit, it's a new discovery on — a new bedrock discovery on an existing alluvial trend. We've drilled 800 meters on an alluvial gold trend, which stretches for 10 kilometers. It is a low-risk jurisdiction that's open and embraces mining. Now from that perspective, with the deposit, the management, the jurisdiction, I think, this is going to prove to be a value story going forward.
WSR: We certainly do look forward to continue to track the company's growth as well as report on your upcoming progress, and I'd like to thank you for taking the time to update our investors today.
Abraham Drost: Thanks for the opportunity, always nice to talk to you.
WSR: You too, and I'll see you at the PDAC.
Abraham Drost: Very good, thank you.