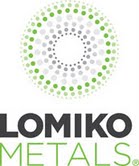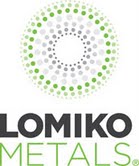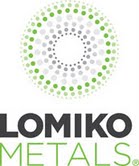 Lomiko Metals, Inc.
(TSX.V: LMR) (OTC: LMRMF)
Paul Gill, President & CEO
[display_podcast]
Corporate Profile:
Lomiko Metals Inc., is engaged in the acquisition and exploration of natural resource properties. Its mineral properties include Vines Lake, Salar de Augus Calientes Property in CHile, The Alkali Lake Lithium-Gold Property in Esmeralda County, Nevada and the Vines Lake Gold Property in British Columbia. The Salar de Augus Calientes consists of eight claims and is a beach type salar with superficial lagoons of variable sizes surrounding SQM, a large producer of lithium in Chile. The Alkali Lake Property is adjacent to Chemetall Foote's Silver Peak Mine, the only lithium producer in North America. The Vines Lake properties consist of three claim units, which cover rocks of Sylvester group near Cassiar, B.C. adjacent to the Table Mountain Mine.
TRANSCRIPT:
WSR: Good day from Wall Street. This is Juan Costello, Senior Analyst with the Wall Street Reporter. Joining us today is Paul Gill, the CEO of Lomiko Metals. The company trades on the TSX Venture, their ticker symbol is LMR and on the pinksheets, ticker symbol is LMRMF. And Lomiko Metals is a Canadian based junior exploration company, whose objective is to increase shareholder value through the acquisition and exploration of high quality mineral mining projects. Thanks for joining us again there Paul.
Paul Gill: Thanks very much for having me on Juan.
WSR: Getting into it, talk about the agreement with Japan Oil, Gas and Metals National. Corp. on your Alkali property?
Paul Gill: The Japanese Oil, Gas National Metals Corporation is essentially Japan Incorporated and they are a ministry or sub-ministry of the Japanese Government that looked worldwide for resources and sourced its resources for companies such as Toyota, Honda, Mitsubishi etc. in Japan. This is a significant transaction because it not only is important for the Nevada project, but it is important for Lomiko as a whole. It identifies that we have been able to source properties that are interesting to the Japanese and by the same token, interesting to every other investor in lithium or end user of lithium. Now we're going to certainly see the impact of that in other areas of our interest in Chile, and we've had a significant increase in companies or individuals that have lithium properties coming to talk to us about getting into a joint venture with us or selling the property to us.
WSR: You also put an announcement that you are looking into more joint ventures and more acquisitions, is that just for on this property or you are also looking for other property?
Paul Gill: Yes, and the Alkali Lake property, there is additional land and additional types of claims that can be acquired or we can be a party too. We've staked load claims in this location and there are other types of claims, which include faster claims. Those claims are also interesting in the relationship they have to lithium, which has not been identified it's whether or not that faster claims in both sides are the best way to take this particular commodity, lithium. So, we've been able to identify load claims as the best way for us. We are looking at other types of claims and in fact, the larger area because there is certainly a significant basement in that area and also an additional land in the area that may be used for development, that's quite important.
WSR: Can you talk about some of the market trends as far as lithium is concerned and how well positioned you are with some of your properties there to capitalize on them?
Paul Gill: Lomiko right now is at the growth stage of the company and with our properties, we've initially just signed deals on both properties and we're now on the process of setting up exploration plan for those properties. So, we are in the growth stage, the industry itself is in an infancy stage, the end users of this lithium are the first ones to try to get involved in the industry, in the mining and exploration part of the industry that is. JOGMEC is one of them, we've spoken to a battery manufacturer out of China and BYD who is an electric car manufacturer in China. And they are all interested in at least wanting to be aware of opportunities in lithium properties worldwide. The general demand for lithium has not hit the market at this point in time, as of last year in 2009 because of the economic downturn, one of the largest producers reported that they had dropped prices for their products. FQM has dropped prices down to $1,200 per ton of lithium. And in addition to that, they have also reported that their production of total lithium has been reduced to 24,000 tons and which was above 30,000 tons a year before. And they are a large part of the market, they provide 40% of the lithium worldwide. So, that's significant and it shows that the demand hasn't yet developed even though there is lots of talk about electric cars, there is lots of talk about PDAs, personal digital assistants and laptops, cellphones using lithium. There is a lot of time left for us to get involved in lithium plays worldwide and time for investors to take a good look at which company is more developed over the next two or three year, four years in this area. Certainly, many of them are going to either disappear or combine with other ones and create area plays and opportunities which a lot of investors will benefit by getting in at the right time and the right time is in the next six months to a year.
WSR: So what would you say makes Lomiko Metals unique from some of the other lithium plays and some of the other players in the sector?
Paul Gill: What we've done is located our clients and our properties adjacent to producers in the field, FQM, we've got properties surrounding one of their clients and in Nevada, we've got our Alkali Lake area adjacent to Chemetall Foote which is a producer. And many groups out there in Nevada are all talking about being adjacent to Chemetall Foote, our properties in Nevada are just about close. So, we think that we are in the right area, what's really important is that in the future, we are also looking for additional properties and opportunities that will not require a lot of capital input, but clearly provide a lot of underlying value to the stock. We're just getting started and the whole industry is getting started, the best time to take a look at the company.
WSR: So walk us through your background Paul as well as that of some of the key management team here for some of our listeners that are new to Lomiko?
Paul Gill: Sure, myself I'm the CEO Paul Gill. I've worked with — in the mining industry, in 2003 when I first took Norsemont Mining over and took it through the TSX Venture. It was trading around CAD0.05 to CAD0.10 at that point of time and by 2006, three years later, it was trading over CAD4. So, we had a significant success in that industry and copper was also at the same time significant loser as well in 2005-2006, going from CAD0.70 to CAD2.00. So, I feel that I've been able to recognize opportunities in this industry and lithium certainly is one. Our CFO is Jacqueline Michael, she has been the CEO and CFO of Conac Group Software as well as Lomiko for the last five years, brings a stable steady hands to the financials. And we're at this point in time under her leadership and values are well cashed up with limited liability and there are properties that are helping with that. We've recently added Julius Galik as an independent director and sitting on the audit board, that's always important and have individuals involved that give some of the activities that we're undergoing. In addition to that, Mr. Garth Kirkham, who is the geologist and well known within the industry, who's added recently — he is the one who is able to assess exploration plan details and implement them and he will be overseeing any exploration activity at the board level. Recently in January of this year, we've added Mark Nesbitt, who is a geologist and lawyer from State of Colorado and is very important to put on US based directors who have great contact in the mining industry especially of the mining industry in the United States. The USGS, United States Geological Survey states many of the large corporations.. So Mr. Nesbitt brings his formidable contact as well his keen legal view and structure, and experience to Lomiko. And that is essentially our management team and we plan also to add other individuals as we are growing.
WSR: So what are some of the goals and milestones looking at the next 12-months that the team hopes to accomplish?
Paul Gill: Well, we certainly are looking for more acquisitions and joint ventures on the properties that are not currently joint ventured. So more acquisitions, joint ventures on those acquisitions and joint ventures in where we already have property. So, that is what builds the growth company and at same time mitigate the risk and expense of exploration by holding onto a foothold in a property while allowing other groups to come in and spend money to take the risk capital.
WSR: So as you look right now to upgrade your US listing, what's the message in store? What do you hope that investors understand most about the company?
Paul Gill: What we hope to convey to investors is that this is a growth story. We plan for the next five years to seven years to grow in this industry and listing itself has been a growth trajectory. We want to expose that potential to investors, get them aware of what we are doing and get them interested at the base level.
WSR: So once again joining us today is Paul Gill, President and CEO of Lomiko Metals, which trades on the Toronto Stock Exchange Venture under the ticker symbol LMR as well as on the Pink Sheets ticker symbol is LMRMF and is currently trading at $0.11 a share. Now before we conclude Paul, why do you believe that Lomiko Metals represents a good long-term investment opportunity for potential investors?
Paul Gill: We think the industry is growing. We think this company is on the move and we're going to experience exponential growth in our joint venture and M&A activity. We think that is going to translate into the bottom line and into the stocks.
WSR: Well, a clear cut message Paul and I'd like to thank you for taking the time here to update our investors. We look forward to continuing to track your company's growth and report on your upcoming progress.
Paul Gill: Thanks very much.