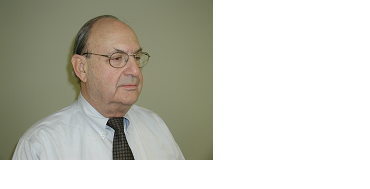 ECSI International (OTC BB: EKCS)
Arthur Barchenko, President and CEO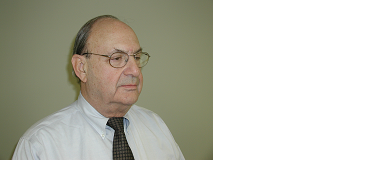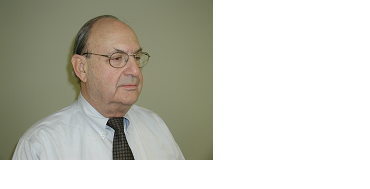 [display_podcast]
Corporate Profile:
ECSI is a hi-tech security solutions provider with over 30 years of proven expertise in securing national and international high-threat facilities. Since 1976, ECSI has been active in researching and evaluating the latest developments in security technologies through government and university programs, and manufacturing stand-alone and fully integrated state-of-the-art perimeter intrusion detection systems for government and private facilities around the globe. Whether for land, air or water application, ECSI builds secure communications infrastructures for central or distributed command and control centers.
ECSI is the exclusive U.S. distributor for vehicle and personnel entry control products manufactured by El-Go Team of Israel which permits the Company to offer a complete entry control and perimeter detection, assessment, tracking and deterrent solution that can be integrated with any electronic access control system on the market today.
An exclusive worldwide marketing and sales agreement with Balinor International enables the Company to market a line of anti-piracy maritime security products in conjunction with the Company's exclusive long range day/night cameras and thermal imaging systems to provide inviolable perimeter security around a sea-going vessel.
The Company headquarters are located in Clifton, New Jersey where it maintains its 12,200 s.f. manufacturing facility.
TRANSCRIPT:
WSR: Good day from Wall Street. This is Juan Costello, Senior Analyst with The Wall Street Reporter and joining us today is Arthur Barchenko, the CEO of ECSI International. The company trades on the Bulletin Board and their ticker symbol is EKCS and the company provides perimeter security to the Department of Defense, Department of Energy, nuclear power stations, and other large commercial industrial complexes. Thanks for joining us today, Arthur.
Arthur Barchenko: It's my pleasure, Juan.
WSR: Talk about the proposals for the nuclear power stations for your ECP and IPID technologies?
Arthur Barchenko: We have always done business with the nuclear power stations in the United States. We've also supplied our technology to South Korean facilities and at one point, shipped to the Ukraine through Sandia National Laboratories. So, nuclear has been one of our primary markets and since the nuclear industry has been revitalized as well as the security requirements mandated by the Nuclear Regulatory Commission, ECSI has returned to a positive growth position in that industry. Because of our reputation and quality of product, we have not only begun supplying the technology to the expansion and upgrade of the existing customer base, but their recommendations to new power stations that have been procuring our technology and in fact replacing a number of our competitors' technologies that have been installed for a period of time. We see this trend continuing well into 2011 and beyond if nuclear is going to be a primary energy source for the United States and other overseas markets.
WSR: How well positioned is ECSI to capitalize on some of the other trends regarding nuclear power stations?
Arthur Barchenko: We are in an excellent position from the standpoint of technology, a reputation in the industry, and the ability to offer the support services that go along with the technology. More recently, we've developed new technologies that have been presented for not only the nuclear industry, but the Department of Defense and Department of Energy. These new technologies are enhancing our position as well because we've invested in the development of Entry Control Portal systems to complement the perimeter detection. The Entry Control Portals have become a major opportunity for the Department of Defense and Department of Energy in order to reduce manpower and improve security for vehicles and personnel. So, that too has been adding to our sales and improved gross margins.
WSR: You mentioned some of the competitors, so what makes ECSI unique from some of the other players in your sector?
Arthur Barchenko: We don't profess to say that our technology will fit all conditions. Our support services that we afford the customer from site survey to design and engineering and supervision during installation and of course the commissioning and training of the personnel in the operation and maintenance of the equipment has become a very important factor in the end user and the professionals selecting not only the technology, but the firms to market, supply, and support that technology. So, ECSI really is a resource to the large systems integrator and the end user that has their own design and engineering department from both the technology viewpoint as well as the support service aspect of the business.
WSR: Walk us through your background for some of our investors that are new to the story as well as that of some of the key management team.
Arthur Barchenko: My background is 33 years in this business. We developed the technology, we developed the concepts, we helped bring in the kind of personnel that is knowledgeable in the industry so that we can address the threats in a constructive manner and apply the technology to mitigate those threats. For example, Ron Thomas, who is the Vice President and Program Manager for the company, was Vice President ADT Government Services many years ago, then became of President of Securacom. I knew him well because we put the team together to supply the technology and support services to upgrade security at the World Trade Center after the first bombing. Ron retired from Securacom and agreed to join our company, he is also a Director. We have Tom Isdanavich, who is one of our project engineers; Yaser Hassan, who is another project engineer; Richard Stern, who is in program management; and so on. So, our staff of personnel are all knowledgeable and experienced in this particular industry and support the company going forward almost in every aspect, they wear multiple hats since we are a small company, but they are recognized and accepted by our customers and certainly are appreciated by management.
WSR: What are some of the goals and objectives that the team hopes to accomplish over the course of the next year?
Arthur Barchenko: Certainly, the threat exists and in fact has grown both here in the United States as well as overseas. We've entered into agreements with a number of key representatives and dealer installers both in the United States and overseas in order to continue developing our business in the nuclear, DoD, DoE, certainly in oil and gas, which you know from past releases we've done work in Saudi Arabia and recently Algeria, more recently we are doing the UN complex in Ethiopia, and of course border security as well as port has become a major issue not only in the United States, but in other countries. So, the product that we've developed can be applied to each of these markets and although the products are standard off-the-shelf product that we manufacture or have agreements with key producers of certain technology that we integrate market on an OEM basis, these as true growth opportunities both from a product standpoint and from the market for which they are geared. So, we see a very strong growth in the years ahead in this particular industry and I think that the reports that we've issued on our 10-Qs so far during this fiscal year clearly indicate a turnaround in sales volume as well as gross margins and profitability.
WSR: Do you think that those positive trends are reflected in your stock price? Do you think that investors are beginning to once again appreciate the story and your company's upside potential?
Arthur Barchenko: I think that the investors have recognized that the stock was well below market value. The stock has appreciated somewhat in the past six months and we believe that with continued increase in sales and more important gross margin and profitability, then the stock price will reflect that in the months and years ahead. So, we believe that although the stock price is still undervalued as far as the company is concerned and the assets that the company has, we believe that that should significantly improve as we move forward.
WSR: What do you wish that investors better understood about the company or your sector that which if they did would result in a higher valuation?
Arthur Barchenko: Certainly, the sector that we're in is a growth market only because of the terrorist threats that have been demonstrated here in the United States, in fact over the weekend in New York City. The same type of threats exist in all of the free nations of the world and they are all concerned about improving security. So, with the reputation that we have, the products that we have, the personnel well positioned; we believe that we should participate significantly in the years ahead as far as the sale and application of our products and services.
WSR: Once again, joining us today is Arthur Barchenko, the CEO of ECSI International. The company trades on the Bulletin Board and their ticker symbol is EKCS and is currently trading at $0.42 a share with a market cap of $4.26 million. Before we conclude, why should investors consider EKCS, why should they consider the company as a good long-term investment opportunity?
Arthur Barchenko: I think that for all of the above reasons that we discussed previously and based on the fact that our market position has changed dramatically during the past year, which has been growth oriented and profit oriented; we think that the price of the stock that will certainly reflect the growth of the company that we are projecting in the years ahead.
WSR: We certainly do look forward to that as well as to continuing to track the company's growth and report on your upcoming progress. I like to thank you for taking the time to update our investors today on ECSI, it's always good to have you on.
Arthur Barchenko: My pleasure.