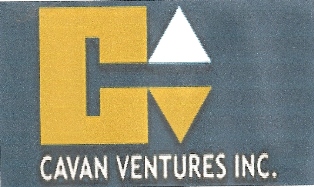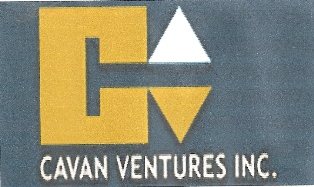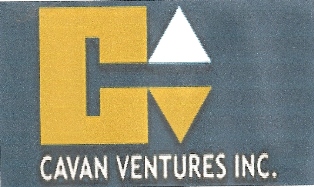 Cavan Ventures
(TSX.V: CVN)
Ming Chiang, CEO and President
Andrew Monar, Technical Advisor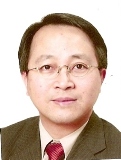 [display_podcast]
TRANSCRIPT:
WSR: Good day from Wall Street. This is Juan Costello, Senior Analyst with The Wall Street Reporter and joining us today is Ming Chiang, CEO of Cavan Ventures as well as the company's Technical Advisor, Mr. Andrew Monar and the company trades on TSX Venture. Their ticker symbol is CVN and they are a mineral exploration company whose main objective is to build a portfolio of resource properties with the focus on advancing quality properties to the production stage. Thanks for joining us today Ming.
Ming Chiang: Thank you for having me.
WSR: Great. Now getting right into it, give us an update on your two main projects Kaslo and also your KM Property.
Ming Chiang: I will have Andrew, our Technical Advisor to answer two of this property information.
WSR: Sure, please. How are you Mr. Monar?
Andrew Monar: Fine, thank you. We'll begin with the Kaslo Property. The company has conducted two exploration programs on this property. They own a 100% of the property as well. There is no underlying tenures, no underlying interest. The company possesses three past-producing gold mines of high-grade polymetallic veins, and also what has been discovered during the last exploration program is that there are two distinct styles of mineralisation on the property. The second, which is a new discovery is a posted gold deposit, which is similar to one of British Columbia, which has produced over five million ounces of gold historically. And this is a multi-element golden soil anomaly bounded by geology and geophysics. This project rather is going to be the focus of drilling by the company in the upcoming season.
WSR: Well great. You recently also conducted a private placement. Can you give us some of the highlights of those with Wally Pacific, Wally Capital?
Ming Chiang: Recently, we're announcing a private placement, a non-brokered private placement for $250,000 and later on, with the interest from Pacific Wally, we have increased the private placement to $0.5 million. And we have closed the first tranche of the private placement already and Pacific Wally Capital is the subsidiary company of Pacific Wally International Holding Company, which specializes in Canada-China business dealings. So, we're quite happy that Pacific Wally participates in that private placement, because the company believes that it can help Cavan to find a suited partner to further develop Cavan's existing to BC property. And also, they believe that Cavan's existing gold property will hold great potential for them to gain a huge profit.
WSR: Certainly. You put out an exploration program for the properties earlier in the year. Can you give us some of the highlights?
Andrew Monar: Well the KM property, which is the property Ming is raising money for, you could term it as almost a new discovery. It was only looked at back in the 80s after cursory examination by some geologists. Since then, the company has gone back and conducted aggressive geological mapping and sampling of the property and come up with ten new gold occurrences ranging anywhere from one gram to over ten grams per ton gold. This area is quite large, it's about five square kilometers and the company has recently increased the size of the claims to 3,500 hectares. So, they've trebled the area of the property. This year, they are going to go back and continue to explore and follow up on these gold occurrences and delineate drill targets.
WSR: Well good and I appreciate the update. What would you guys say makes the company, what makes Cavan Ventures unique from some of the other players in the sector?
Ming Chiang: I've told that our property is in projects, but because we've already completed the initial exploration in both properties and we have ready for the drilling program in the Kaslo property. So, I think the initial drilling program will often will give us a positive impact on the share price.
WSR: So perhaps Ming, you could walk us through your background and experience as well as that of some of the key management team for some of our listeners that are new to the Cavan story?
Ming Chiang: Myself, who is the entrepreneur in the business and I have worked in the financial industry for over ten years. So, I quit from there with the investment community and also I have a good connection with Asian investment communities. So, I would say, this area gives me good understanding of the market as well as the Asian investors' point of views. And also our CFO, Trevor Sinclair has over ten years in the financing industry and he has been holding his own practice many years. So, and again that it helps us to look at our financial statements and able to keep our books clean. And also the other Directors, Mr. Li Lu, who has strong connection with China investment industries and he has experienced with security business side and again, he was able to bring to his expertise into Cavan.
WSR: Well, great. So, what are some of the goals and milestones that the team hopes to accomplish over the course of the next 12 months?
Andrew Monar: The company would like to delineate the drill targets on the KM Property and then have an aggressive drill program conducted on that and also to follow up with the drill program on the Kaslo Property. The company is also looking at advanced projects in South America, particularly in Chile and Peru.
WSR: Well good. And so when it comes to investors in the investment community, do you believe that the Cavan Venture story is completely understood and appreciated?
Ming Chiang: No, because we have not done too much marketing of our company and get the story out in the previous two years. And finally, we have gone through the economic crisis and we have gone over the hump. We are able to raise the funds right now to bring Cavan into the next level. So, we appreciate the fact that right now it is the time for us to get the story out to the investment community. At the same time, we have seen that gold prices have gone up 1,200. And from my prospect, looking at the market because with the currency crisis in the Europe and the debt ratio in the state, we believe that gold price is still going to go up and that will bring advantage to the junior mining company like ours, especially we – if they come back.
WSR: Right. And so you just recently hired an IR company, so what do you think that investors are actually missing from the story, which if had they better understood right now would result in a higher valuation?
Ming Chiang: I believe that the IR Services we bring on board were able to explain to our investor and also broaden the investor base to follow up on the company's story. With the upcoming exploration program and drilling program, they definitely can understand what we have gone through in the last couple of years and what we have done on those two properties.
WSR: Well great. And so once again joining us today is Ming Chiang, our CEO of Cavan Ventures as well as Andrew Monar, the company's Technical Advisor. The company trades on the TSX Venture, ticker symbol is CVN, currently trading at $0.20 a share. We were just discussing our upcoming drill programs at Kaslo and KM and closing of the private placement. So, before we conclude Ming, why do you believe that investors should consider CVN, Cavan Ventures today?
Ming Chiang: I think the investors should closely watch our story on floor because we have more exploration and also potentials coming up in our property and also the tight structure of the company's shares as well because our management and the insiders believe in this company, that's why we've seen that the company has traded tightly in the last couple of years.
WSR: We certainly do look forward to continue to track the company's growth as well as report on your upcoming progress and I'd like to thank you for taking the time to join us today gentlemen, and to update our investors.
Ming Chiang: Thank you having us here.
Andrew Monar: Thank you.