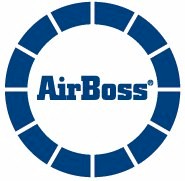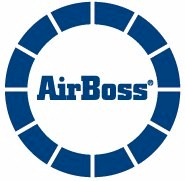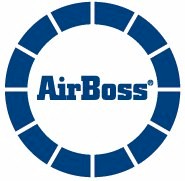 Airboss of America
(TSX: BOS)
P. Grenville Schoch, CEO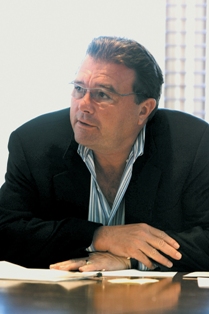 [display_podcast]
TRANSCRIPT:
WSR: Good day from Wall Street. This is Juan Costello, Senior Analyst with the Wall Street Reporter, and joining us today is Grenville Schoch, CEO and Chairman of AirBoss of America. The company trades on the Toronto Stock Exchange, ticker symbol is BOS. Thanks for joining us today, Gren.
Grenville Schoch: Thank you.
WSR: Great, now getting right into it, what were some of the drivers behind your Q1 results, which were up seven-fold from Q1 last year?
Grenville Schoch: The main two drivers were increase in volumes and profitability in both of our key divisions, the Defense and the Rubber Compounding division, and the successful opening of a new defense product plant near Burlington, Vermont, which began operations in late December, and was operating efficiently on three shifts in the first quarter. Also last year, we had a very difficult year in Rubber Compounding as a result of the slowdown that happened after the financial crisis, and Rubber Compounding is back to profitability in the first quarter.
WSR: Good, and so talk to us a little bit more about your products and services and where we may be able to find them.
Grenville Schoch: We are the second largest rubber compounder in North America, which is one of our main businesses. We provide specialty rubber compounds to a whole host of rubber products manufacturers, principally people in the conveyor belting and mining related rubber products industries. That is what we do with the rubber compounding business. In the defense business, we are a world leader in anti-nuclear, biological chemical protective wear. Basically we make gloves, boots, and gasmasks for use primarily by the military but also by first-response people worldwide. And we are the sole supplier to the US military for CBRN protective gloves and boots.
WSR: Good, and so talk to us a little bit about some of the trends in the two sectors that you are covering and how well positioned the company is to capitalize on them?
Grenville Schoch: Let me talk about the Rubber Compounding first. Historically, that division has done approximately 12 million a year in EBITDA. Last year was the first year since 1998 or so that we didn't make money, and we had significant write-downs of inventory as a result of the sharp drop in rubber prices in late '08, early '09, and last year, that division lost about $6 million. We are back to profitability, and I think in the first quarter, we were operating at about 60% or a little less than that of capacity. We're currently significantly up from that. Getting that back to capacity will substantially increase EBITDA back to historic or even higher levels. The Defense division has been a very profitable business for us. We started that business about 11 years ago, with sales of about 5 million a year, and that division is currently doing about 60 million a year in sales, and is generating significant profits for us.
WSR: Good, and so what are some of the factors that make AirBoss of America unique?
Grenville Schoch: You mean from an investment perspective?
WSR: Either from an investment perspective, business model, or product.
Grenville Schoch: We are the world leader in the types of products we make in the defense business. There is nobody else in the world that can compete with us in terms of quality. And when you are talking about defensive products for the military, quality is the most important issue. And in terms of the rubber compounding business, we are the best at what we do. We have the most modern, most efficient plants. They are large-scale operations, which allow us to make very large volumes of very high quality rubber compound and there are relatively few people in North America that can compete with us in that business. From an investment perspective, we have been profitable since 1995. Earnings have continued to grow. We initiated a dividend policy in 2007. Those dividends were increased by 60% last year, and we have just recently announced a further 50% increase in dividends after the first quarter. The company is buying its own shares back. We have reinstated a normal course issuer bid, and it was recently announced that there was significant insider buying as well.
WSR: You also had a recent dividend.
Grenville Schoch: Yes, we increased the dividend. The dividend program, as I said, commenced in 2007 when we paid semi-annual dividends of $0.025. In 2009, we commenced quarterly dividends of $0.02 a share, which represented a 60% increase. And after the last quarter, just recently, May 12th, we announced a further 50% increase in dividends to $0.03 per share, payable quarterly.
WSR: Great, and so perhaps you could walk us through your background and experience as well as that of the key management team over at BOS.
Grenville Schoch: The President of the company is Bob Hagerman. Both he and I founded the company in 1989, and have been with it since the beginning, and have been major shareholders of it. The Rubber Compounding division is headed up by a fellow by the name of Bob Dodd, who has had more than 20 years of experience with the rubber industry, internationally and also North America. And the Defense division is headed up by Earl Laurie, who has run that division since its inception, and he is a very well respected executive in CBRN protective wear industry worldwide.
WSR: Great, and so what are some of the goals and objectives that the team hopes to accomplish over here over the course of the next 12 months?
Grenville Schoch: We plan to fill up the Rubber Compounding to capacity, which will significantly increase earnings for us. I think we said at our annual meeting that we were hoping to have that at 75% of capacity by the end of this year and having it at capacity by next year. Certain recent events that have happened are giving us confidence that we should be able to exceed those goals. And in terms of the military, we are continuing to develop new products to maintain our leadership position with the US and NATO militaries. We are expanding greatly our efforts abroad and are expanding our marketing to other countries outside the US. There are big trade shows coming up in the next two weeks in Stockholm and in Paris, which we will be actively present at. And we are looking for complementary acquisitions in both businesses. Our balance sheet has never been stronger. We have eliminated all of our short-term debt. So we're in very good position financially to make strategic acquisitions should we find them.
WSR: So what are some of the synergies that you hope to bring in with some of the possible acquisitions?
Grenville Schoch: On the rubber side of things, any user of rubber that would benefit from quality compounding and quality engineering in the rubber compounding business would be of interest to us or particularly anybody that has North American markets that cannot be pleased easily from offshore sources. And in terms of the military, a lot of the emphasis, going forward, is on soldier protection and totally integrated soldier protection kits, everything from gasmasks to helmets to communications equipment to GPS systems. More and more, the military spending is moving towards making sure that our soldiers are well equipped for the type of work that they are encountering now, which is much more hand-to-hand than it had been in the past.
WSR: Certainly, and when it comes to investors and the investment community, do you believe that they understand the BOS message and AirBoss of America's story and upside potential?
Grenville Schoch: I think if there is one weakness, it's probably that. Because the company has grown without doing any equity issues — we've done — our growth from basically zero to current levels has been done with a very small equity issue more than ten years ago. All of our growth has been funded by internally generated cash flow and debt; so not the type of company that has received a lot of brokerage attention. Currently there is only one brokerage firm following us, which is a Canadian based firm. We are aggressively working to increase that coverage and get more exposure in the financial community.
WSR: Well, good, and so once again, joining us today is Grenville Schoch, CEO and Chairman of AirBoss of America, which trades on Toronto Stock Exchange; ticker symbol is BOS, currently trading at $5.40 a share. So before we conclude, why should investors consider BOS, AirBoss of America, as a good long-term investment opportunity?
Grenville Schoch: If I'll use the Consensus estimates out there, the earnings are forecast to almost double this year. We have a number of new products being introduced in the Defense division. The adaptation of those will significantly increase EBITDA in the future from the Defense division. And, as I mentioned, we lost money last year in compounding; we're no longer losing money. Getting that back to normal levels will significantly increase earnings from the current level, and getting up to capacity, which we believe we will achieve shortly, will further increase it from there. So we're looking at substantial earnings growth for the foreseeable future. The company is focused on maximizing shareholder value. We are buying back our own shares, we're increasing dividends, we're on pace to double our earnings from last year, and we think we have lots of good news coming in the future.
WSR: We certainly do look forward to continuing to track the company's growth as well as report on your upcoming progress, and I'd like to thank you for taking the time to join us today and to update our investors on AirBoss of America.
Grenville Schoch: Thank you very much.
WSR: Good to have you on, thanks.