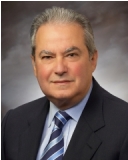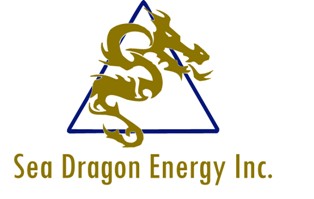 Sea Dragon Energy
(TSX V: SDX)
Said Arrata, CEO and President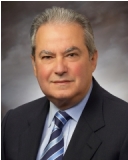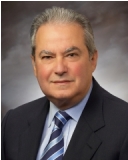 [display_podcast]
Sea Dragon Energy is primarily focused on North Africa and Sub-Saharan Africa. Currently our activities are concentrated in Egypt, where we have interests in two large concessions with short- and long-term potential. Our strategy also calls for gaining entry into other countries that offer significant potential and opportunities that would enhance the Company's growth within a reasonable timeframe.
We intend to create shareholder value through significant and rapid growth in production volumes, cash flow and earnings. We obtained interests in two major concessions within the space of a few months in 2009 which were clearly accretive to shareholder value. Our efforts will focus on adding reserves through exploration, field development and reservoir management, on growing our production and on achieving continuous improvements. The goal of these activities is to drive growth, promote cash flow and, in turn, increase Sea Dragon's share price.
On April 19, 2010 Sea Dragon closed a bought-deal financing with a syndicate of underwriters, raising gross proceeds of $57 million. This financed the remaining portion of our acquisition of a 50 percent interest in the Kom Ombo Concession, and the balance provides working capital for this year's drilling and other field activities. Should a further opportunity arise that requires additional capital, we would have to evaluate it and determine how best to finance the acquisition while minimizing dilution.
TRANSCRIPT:
WSR: Good day from Wall Street. This is Juan Costello, Senior Analyst with the Wall Street Reporter. Joining us today is Said Arrata, CEO and President of Sea Dragon Energy. The company trades on the TSX Venture and their ticker symbol is SDX. They're focused on acquiring interest with significant upside potential in undiscovered and underdeveloped oil and gas assets. Thanks for joining us today, Said.
Said Arrata: Thank you for having me, Juan.
WSR: Starting off, talk to us about your positive drill results from your operations in Egypt.
Said Arrata: We do have two operations in Egypt. One on the Gulf of Suez onshore area, which is basically an oil property producing now about 9,000 barrels a day. We do have 10% working interest in this property, which was acquired in December of 2009. We are drilling a delineation well and we're actually finding more and more productive zones in this area, which is quite positive. We are in the process of testing the last well where we have drilled and completed. We are going to finish the operation and have some tests done in the coming two weeks, but all in all, this property has been very productive. Actually beginning of 2009, they started producing; by the end of 2009, beginning of 2010 was producing at the level of the 9,000 I am referring to. So, this is all positive.
On the other side further south in Egypt, we again acquired the Kom Ombo property. That's a property, which I'm quite familiar with since I acquired it when I was running Centurion Energy and it came through Dana Gas, the company who acquired Centurion, and we decided to get 50% of their divestiture. So, that property is in a rift basin. This is one of the three producing rift basins in Africa and we're quite happy to be involved in it because we were the first to discover this rift basin back in 2006 and when I sold the company, they drilled two or three more wells and in early 2010 we got involved. So, we have a very extensive program on this property. It's a huge concession, about 11,500 square kilometers, which is roughly 6,000 to 7,000 square miles and we are still actually scratching the surface on this one. So, we are going to drill ten wells this year, of which two will be exploration and next year, the same program, as well as the year after. So, we also are going to start shooting some additional seismic on the concession to allow us to map some more areas, which we have not yet mapped. So, that's basically what we are doing now.
WSR: What were some of the highlights of the Q1 2010 interim results? What were some of the value drivers?
Said Arrata: We have to keep in mind that it's a start-up company. Sea Dragon was in an exploration mode before I got involved in it. Sea Dragon was a private company until 2008 and then we IPOed it or at least the previous management and I was involved as just a non-executive Board member. In 2009, the Board came and asked me to step up my involvement and so I got to be the CEO/Chairman of the company and decided to change the focus of the company from exploration into discover the undeveloped or underdeveloped properties and immediately after that, we made two deals.
If you look at some of the financials of the first quarter, our loss was about $0.08 per share in the equivalent quarter of last year, this year we were down to $0.01. I think we are improving tremendously. We are planning to be positive by the end of this year generating some cash flow and our production is about 1,200 to 1,300 barrels a day now as we speak from zero in August last year when I took over. So, I think we're definitely going on the right track.
WSR: Can you walk us through your background and experience as well as that of some of the new management team?
Said Arrata: I'm a petroleum engineer by education and I worked in the oil patch for the last 40 years and my goal is to start up companies and try to grow them to a reasonable size, and then see if somebody would be interested in buying the company. My largest venture was Centurion Energy. I took it over when it was 30 million market cap and seven years later we sold it for $1.2 billion and 40,000 barrels a day equivalent. So, I started my career with the major oil companies domestically in Canada and internationally and about 25, 30 years ago, I decided to go on my own and start companies. That's my sixth venture between private companies and public companies.
Now the new management, really it's not new to me because I attracted the old players of Centurion Energy and they are very mature and seasoned internationalists, whether in exploration or in operation and production. So, I have with me the ex-COO of Centurion, Tony Anton; Mike Zayat is the Senior VP, Geological and Geophysical; and our manager in Egypt is our ex-Chairman of the joint venture company we had with the government and Centurion. So, they're all known players and some of our Board again is ex-Centurion management, which I have attracted them back to us. So, I think the reason for that is the track record and the experience they bring with them.
WSR: What are some of the goals and milestones that the team is hoping to accomplish here over the course of the next year?
Said Arrata: We have an exit production guidance of about 2,500 to 3,000 barrels a day, it will all be oil production, and we hope to accomplish this by the end of this year. Cash flow wise, this year we are not going to be positive cash flow, we are going to be negative; but next year we are ramping up our cash flow to a level of $20 million a year; the year after, $30 million; and 2013 at $40 million level. This will all be through the two properties we have right now. It does not include any additional ventures we are looking at at this present time to acquire or to merge with.
WSR: What are some of the synergies that you look for as far as M&A activity?
Said Arrata: We're looking at definitely accretive value to the shareholder of Sea Dragon, there is no doubt. All the deals we have done so far are very accretive. We have bought these two properties at a value, which is way below the market value meaning we acquired the reserves in the ground at $3.50 average where these days the average P1, P2 is at the $10 level. So, I think this is what I'm looking for, accretive value. If the management of the other company is additive to our management, it's a plus, there is no doubt as well as the geographical locations. We are looking for opportunities in areas with stable political conditions and where we can repatriate our money. So, that's what we're looking for actually.
WSR: What are some of the factors that you feel makes Sea Dragon Energy unique from some of the other players in your sector?
Said Arrata: Definitely, our business model is the most important. It's based at this stage in acquiring fields, which are discovered and underdeveloped or undeveloped and the reason is very simple, we're not spending our money on exploration. We can use some of our money for 5% or 10% of exploration, but the balance of our war chest should be really dedicated toward developing the properties meaning low risk or less risk and all the money we're spending is on development and that's what a junior company should be looking for. Then at a later stage when we see that our cash flow is solid enough, then we can venture to some exploration. So, I think that's what we're looking for.
WSR: Talk to us about some of the market trends and opportunities and how well positioned SDX is to capitalize on them.
Said Arrata: Market trends, these days the markets are needless to say very nervous, very agitated, and there is no stability. However, this is a time where we can strike a deal. Although the oil prices are good oil prices, I feel that the market conditions in the oil patch, in the oil sector are quite attractive and I think they will stay in anywhere between the $70 to $80 range. However, opportunities are getting tougher and tougher especially when you want to have an accretive opportunity so however, we're looking at areas we know. We're looking at areas where we know the players, we know the technical side of it, as well as the strong business connections we have. So, part of the Middle East is very attractive to us, North Africa is attractive, some areas in sub-Saharan Africa is attractive. So, we really are looking at all of these opportunities and there are deals to be made and the market is quite conducive. I think they look at some of the players, look at the track record, and if it's attractive to them to get together with them. So, I think we are taking advantage of all of this.
WSR: When it comes to investors and the investment community, what do you wish they better understood about Sea Dragon, which if they did would result in a higher valuation of the stock?
Said Arrata: We have to keep in mind again we're just starting up. Less than a year, the company was all exploration and it's not until I took it over that I switched the emphasis into development and production. So, the market I guess knows us very well through our past track record. They understand what we're trying to do, but I think we need a bit more time to develop what we have acquired fully and that will take the balance of this year and part of early next year. But some of the investment houses, they understand the game we're playing and what we're trying to do and they fully endorse the story and they fully endorse the team. So, I think it's a question of getting more to tell the story to the general market and that will take us into the next level of awareness in the market.
WSR: Once again joining us today is Said Arrata, CEO and President of Sea Dragon Energy, which trades on the TSX Venture, ticker symbol is SDX currently trading at $0.35 a share, market cap is $131.47 million. We're just discussing some of the positive results from their operations in Egypt and some of the new management changes. So, before we conclude Said, just to kind of rehash some of your key points. Why should investors consider Sea Dragon Energy, SDX as a good long-term investment opportunity?
Said Arrata: I think more importantly is the asset quality. I think we have good asset quality in these two properties we acquired, North West Gemsa and the Kom Ombo in Southern Egypt. The Kom Ombo property is an exciting rift basin, which we are trying to develop as we speak. We are operating in a very stable geographic area namely Egypt, politically and physically quite stable. We have planned aggressive growth for Sea Dragon and the successful track record of our team. I think that's four items, which are quite important to appreciate in Sea Dragon.
WSR: We certainly do look forward to continue to track the company's growth as well as report on your upcoming progress and I'd like to thank you for taking the time to join us today and to update our investors on Sea Dragon Energy.
Said Arrata: It was a pleasure, Juan. Thank you for having me.