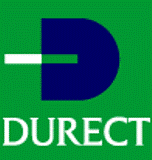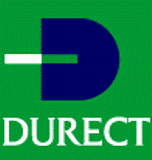 Durect Corp.
(NASDAQ: DRRX)
Jim Brown, CEO and Matt Hogan, CFO
[display_podcast]
Corporate Profile:
DURECT Corporation is an emerging specialty pharmaceutical company focused on the development of pharmaceutical systems based on its proprietary drug delivery platform technologies to treat chronic debilitating diseases and enable biotechnology products. These platform technologies include the SABER™ Delivery System (a patented and versatile depot injectable useful for proteins, peptides and small molecule delivery), the ORADUR® sustained release oral gel-cap technology (an oral sustained release technology with several potential abuse deterrent properties), the TRANSDUR™ transdermal patch technology, the DURIN™ Biodegradable Implant (drug-loaded implant system) and the MICRODUR™ Biodegradable Microparticulates (microspheres injectable system). DURECT also partners with pharmaceutical and biotechnology companies to develop and commercialize proprietary and enhanced pharmaceutical products based on its technologies. DURECT has five disclosed on-going development programs of which four are in collaboration with pharmaceutical partners.

TRANSCRIPT:
WSR: Good day from Wall Street. This is Juan Costello, Senior Analyst with The Wall Street Reporter. And joining us today is Jim Brown, Chief Executive Officer for DURECT Corporation, as well as Matt Hogan, the Chief Financial Officer. The company trades on NASDAQ, ticker symbol is DRRX. They are a specialty pharmaceutical company, developing innovative drugs for pain and other chronic diseases. Thanks for joining us today, gentlemen.
James Brown: Thank you.
Matthew Hogan: Thank you
WSR: Starting out, what were some of the drivers behind the company's Q2 results; we saw increased revenue and less of a loss from the previous quarter.
Matthew Hogan: Briefly, one of the big drivers was the fact that we signed a major collaboration during the course of the second quarter. We partnered our US and Canadian development and commercialization rights to POSIDUR with Hospira. And as a result of that we received an upfront payment of $27.5 million. And going forward, they will be funding half of the future development expenses. We're eligible for $185 million in sales milestones out of this collaboration, as well as a royalty that's quite attractive. So, I think that boosted our cash position during the quarter substantially and it also impacted our revenues. In addition, some of our other existing products that we sell have had continued strong growth and so as a result that's raised our revenues and reduced our losses.
WSR: Talk about some of your other clinical trials; you have a Phase IIb for ELADUR and a Phase I for ORADUR-ADHD.
James Brown: Yes, that's right. We have a number of products. Actually, the closest product to the market is actually Remoxy. And, that product is going to be commercialized by King Pharmaceuticals, and that's an abuse-deterrent version of oxycodone. And, that product actually had an NDA submitted in 2008, received a Complete Response Letter from the Agency in December of 2008. Since that time, our commercialization partner King Pharmaceuticals has been working closely with the FDA to answer the questions in the Company Response Letter and that NDA will be re-submitted to the Agency in December of this year. That's a very exciting product for us because it'll be the first pharmaceutical product for us that we anticipate approval of. The PDUFA date review post that fourth quarter re-submission, we expect to be six months. This product will be competing in a market and we think competing in a strong way, in a market that is for chronic pain. The lead product in that space, the product called OxyContin, sold by Purdue Frederick. It's a product that had last year sales of $3.2 billion. But, with some serious issues of abuse, we believe ours has some advantages in abuse-deterrent component. So, we think King with 700 sales reps will be able to compete significantly in this marketplace. So, that's our closest product to the market. We spoke briefly about; Matt did about POSIDUR having recently put in place a deal with that product for US and Canada; that's with Hospira. We also have Nycomed; it's a partnership with POSIDUR on a more global basis outside the US. POSIDUR is an injectable product that's put in the wound and controls wound pain for three days after surgery. It releases controlled release of bupivacaine, a relative of novocaine that you'd get from the dentist. So, it numbs the wound locally for three days. We've seen in a hernia trial that we did, a 120-patient hernia trial some phenomenal data that demonstrated 30% less pain in our patients versus the placebo patients. And our patients taking about three times less narcotics. So, we have an opportunity here to have less narcotics taken and less pain after surgery. And then you spoke about third product in our line and that is our ELADUR product. This is a three-day bupivacaine patch, which is meant to control wound pain on a regional basis. This product will be competing with Endo's lead product LIDODERM. Endo has sales with their LIDODERM patch of over $800 million a year. Their LIDODERM patch is 12-hours on, 12-hours off type of product. You can't get it wet, take a shower or exercise with it. It tends to fall off if you do. Our patch is a three-day patch, much thinner than LIDODERM. In fact, our bupivacaine patch, ELADUR is about as thick as a piece of paper; it's got breathable backing, it feels like an old cotton T-shirt when it's on, applied to your skin. You can wear it for three days, you can wear it in a shower, you can go swimming and exercise with it. And, King Pharmaceuticals is our partner also on this product. And, they recently started a 260-patient Phase IIb trial in lower back pain for that product. And as well, we have another ORADUR Gel Cap, which is the same technology that's in the Remoxy product. And, we have a product for the treatment of Attention Deficit Disorder, and that product is being moved forward our partner Orient Pharma, a Taiwanese-based company, who is paying for the Phase I work, and the first Phase II study for that product. In return for that, they get the rights of that product for China and some selected countries in Southeast Asia with a royalty back to us, and we have the rights to the rest of the world. So, it's an off-balance sheet mechanism for us to fund that program. And, that program is in Phase I at this point in time.
WSR: Talk to us a little bit more about some of the trends right now in your sector and how well positioned you believe DURECT is to capitalize on them?
James Brown: I think the trends in general are — there are a number of companies in the industry looking to develop products to improve the circumstances of patients. What we have attempted to do with DURECT is to develop products that, right from the beginning there are two things that we look for. First off, we want to be able to reduce healthcare costs if we can with our products and address major issues that are out there around these products. And secondarily, we want to try and produce products that are safer. And, that fits I think nicely for all of the lead four products that we have or our pain products. The first one is the Remoxy OxyContin product. The second one is POSIDUR for post-op pain. Third one is this ELADUR three-day bupivacaine patch. And the fourth product, which is a product that's recently completed a Phase II meeting, ready to go into Phase III, it's a seven-day sufentanil patch. And so, in all of the cases we've attempted to develop products that are more difficult to abuse or have a safer way of continuing the drug for longer periods of time than what's out there today. And also, as I said earlier, looking to save healthcare costs because we think those are the big drivers going forward in our space is to be able to make a difference to the healthcare industry in cost and pharma safety.
WSR: What are some of the specific factors that you guys believe makes the company unique from some of the other players in your sector, and who are some of your key competitors right now?
Matthew Hogan: In terms of competition, that always gets down to individual products more so than the company as a whole. I think one of the unique characteristics of our company is that our heritage is from the drug delivery field. Most of the senior scientists here in fact were associated with ALZA Corporation, which was really the innovator that built the drug delivery industry sometime ago before it was bought was by J&J for $12 billion. And so, we have kind of unique expertise in how to formulate these drugs, to improve their performance, to make them perhaps tamper-resistant or confer some other properties maybe make them safer or more effective. And, that's really what we bring to the party. And, now we've applied that mostly, initially in the pain field because if you think about it, most pain products, the underlying drug has been around for the longest time and the real innovation that's occurred is how you deliver these products to patients. And that's where we think we could add considerable benefit to patients and to payors. And I think the last element of that that's attractive to us is, unlike biotech companies that are maybe working with really complex biology and new chemical entities, which are very expensive propositions and highly risky, in general since we're working with compounds that are known to be safe and efficacious, it's a shorter timeline to market and it's generally much less risky. So, I think that's what we bring as a company, the unique capability.
WSR: Perhaps you guys can walk us through your background and experience as well as some of that of the key management team over at DURECT.
James Brown: Sure. I think we'd start with our Chairman and my partner and Founding Director and that is Dr. Felix Theeuwes. Felix was the Chief Scientific Officer at ALZA. He had over 200 patents while he was at ALZA and created in my opinion, about 90% of the value that was there when J&J bought them for $12 billion. He was the father of OROS technology, which was Pfizer's first billion-dollar drug. He was involved with creating the patch business in many ways, shapes, and form, everything from scopolamine and nicotine patches to other products that are out there today, including the fentanyl patches, which were about I think $2.1 billion peak sales for J&J. So, Felix has been very successful in creating these kind of products. We have brought in a number of our other colleagues together with Felix for many years as our Executive VP in charge of Pharmaceutical Development. And we have the good fortune here at DURECT of being able to pull in a lot of friends and colleagues that have been working with us for many years. I, this is Jim talking, I've been in the industry since 1977, started with a diagnostic side and then worked in drug development front for many years at Syntex and then Roche and then went over to ALZA. And so, we've been pulling in people that we've known for 20 plus years who are very good at operations or pharmaceutical development, clinical development these kind of things. We've been able to pull in people that have got the experience, that can hit the ground running, and that's been I think a very strong piece of what DURECT is all about. And I'll let Matt speak maybe to some of the administrative, legal and finance pieces.
Matthew Hogan: Just very briefly. My background, I was an investment banker at Merrill Lynch for ten years, mostly working with healthcare companies, assisting with financings and mergers and acquisitions and things like that, mostly in the specialty pharmaceutical and drug delivery fields. And then I've been a CFO at various companies for about 14 years and about four years here at DURECT. And as Jim mentioned, most of the team here is quite seasoned in all the key functional areas. And I guess I'd also add that our Board is noted by people that largely came from the pharmaceutical industry for the most part, so they bring a perspective that's extremely helpful to us.
WSR: What are some of the goals and milestones that investors can look forward to over the course of the next year?
James Brown: I think if we look over the next 12 to 18 months as a company, for Remoxy, which is our closest product in the marketplace, it's re-submission of that NDA by King in the fourth quarter, then of course the PDUFA date that we expect about six months after re-submission and should that be successful then the possibility of the launching of that product in 2011. And as I said before the marketplace for this is $3.2 billion. Our royalty on sales by King start at 6% and go to 11.5%. So, we think this could be a substantial driver for DURECT value going forward, especially when one considers we have been — keep a good eye on the money here, I think over the last six years our average consumption has been about $10 million a year of our own cash. So, it'd be very important for us to be able to have our first growth trajectory coming out from there. The next product is POSIDUR. And, here we're looking at completing our Phase III work. We're into our Phase III study now. We call this Phase III study BESST, which stands for Bupivacaine Effectiveness and Safety in SABER Trial. BESST is a 300-patient study that's evaluating POSIDUR in larger abdominal wounds to kind of answer all of the remaining questions at the Agency the FDA might have around POSIDUR. And, we look forward to that being completed in the first half of next year. With regard to ELADUR; that study is in large Phase IIb. This 260-patient lower back pain study by King Pharmaceuticals; that study started in April, we anticipate that that one is well complete sometime in 2011. We are evaluating whether to do a deal on our seven-day sufentanil patch with a partnership because that product is ready to move into Phase III or take the product into Phase III ourselves and carry the ball down to the field further before we partner that product. And, to that end that's where that products add and so potential to start Phase III, enter into a partnership over the next 12 months, and potential also of new collaborations in other areas with regard to POSIDUR's potential for doing deal in Japan and Korea, and then as well other potential programs that we have. As far as our ORADUR-ADHD program; it will be completing the Phase I work and starting the Phase II work. There are also three other narcotics within our alliance with King Pharmaceuticals and Pain Therapeutics, right behind Remoxy and we expect the second and third of those products to advance in the clinic. And then lastly, we have a host of feasibility programs in place here at DURECT. We're taking in our control this technology and looking to develop BioBetters so that we can take a biotech product and take it from immediate release on injection to product that lasts for two weeks to a month from very small, a quarter of a cc to half a cc subcutaneous injections. And, we've got a number of these feasibility studies ongoing, anyone of which could mature into a full development program.
WSR: The company recently presented at the BMO Capital Market Healthcare Conference. So, as you two communicate with investors and the financial community, do you believe that the company's story, your message and your upside potential are completely understood and appreciated by the members of the financial community?
Matthew Hogan: I think in some respects we would say no, because I think we are — many companies come along and they basically have one product that they want to talk about. And so for an investor, they kind of can assess one thing at a time and decide "do I like it or not like it", we present something that we think is positive but maybe some people don't appreciate, which is we've got a pretty broad pipeline, we have multiple shots on goal with very differentiated products. And to some extent that means that some investors they kind of can only handle thinking about one or two of these most at a time and they kind of can't step back and give credit if you will for the benefits of having a diverse pipeline like this. So, we continue to go out, talk to investors about each of these product opportunities and where we are as a company, but I think I'm not sure that we are really getting full credit for the assets that we have here.
WSR: Certainly. And so once again joining us today is Jim Brown, Chief Executive Officer for DURECT Corporation, as well as the Chief Financial Officer, Matt Hogan. The company trades on NASDAQ; ticker symbol is DRRX, currently trading at $2.12 a share, market cap is about $184 million. We were just discussing the company's Q2 results, as well as commercialization of POSIDUR and some of their other products in clinical trial. And so, before we conclude, gentlemen, just to recap some of your key points, why do you believe that investors should consider DURECT Corporation as a good long-term investment opportunity?
James Brown: I think the long-term is built on the near-term and so to look at that I think it's about initially Remoxy, that re-submission and the potential approval next year and the monies that will bring in the near-term, it's about POSIDUR with a Phase III program that will be — we'll see the data sometime in the middle of next year. Knowing already, we have a one study done that we'll be using as a pivotal study in our NDA filing and that's those hernia trial I spoke to, the 260-patient lower back pain study for ELADUR, just kind of generally the broad pipeline. But I think if one looks at DURECT, it's a portfolio of products with large potential impact; the Remoxy opportunity is going into $3.2 billion market, the POSIDUR opportunity, there are over 30 million procedures for which this could be applicable. The ELADUR product is going to be competing with $800 million plus product; we have advantages over that. And, TRANSDUR-Sufentanil is going to go into that $4 billion chronic pain market where narcotics are so essential and we think that it has some real advantages there. So, big products that can potentially have big impact at reducing healthcare cost and maybe delivering safer products to the marketplace.
WSR: Well, we certainly look forward to continue to track the company's growth as well as report on your upcoming progress. I'd like to thank you both for taking the time to join us today and to update our investors on DURECT.
James Brown: Thank you.
Matthew Hogan: Thank you