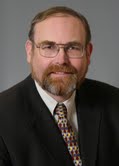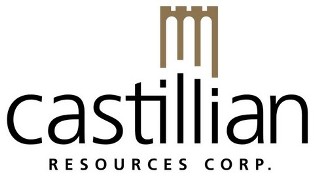 Castillian Resources
(TSX V: CT)
Bill Pearson, CEO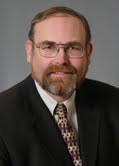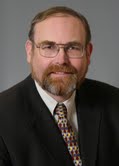 [display_podcast]
Corporate Profile:
Castillian Resources Corp. is a dynamic and aggressive Canadian gold and base metal mineral exploration and development company listed on the TSX Venture Exchange under the symbol "CT". Castillian has the right to acquire a 100% interest in 993 claims covering 25,000 the Hope Brook Gold Mine Project located on the southwest coast of Newfoundland, Canada. The Company has a 100% interest in the Kagera Project which comprises over 960 square kilometres in the highly mineralized Kabanga-Musongati Belt in Tanzania, an option to purchase a 100% interest in the Mangabal nickel-copper project in Brazil from Xstrata Nickel. The Company has rights to acquire 90% of the Achachucani (Pederson) deposit, an advanced gold exploration project in Bolivia which is currently under force majeure and is earning an interest in the Las Aguilas Nickel-Copper-PGM Project in Argentina from Marifil Mines Ltd

TRANSCRIPT:
WSR: Good day from Wall Street. This is Juan Costello, Senior Analyst with The Wall Street Reporter. And, joining us today is Bill Pearson, Chief Executive Officer and President for Castillian Resources. The company trades on the TSX Venture, and their ticker symbol is CT. They are Canadian-based gold and base metal mineral exploration and development company. Thanks for joining us today, Bill.
Bill Pearson: My pleasure.
WSR: Starting off, talk about the commencement of exploration at the Hope Brook Gold Project in Newfoundland.
Bill Pearson: This is an important moment for the company. We just announced last week that we're proceeding with a major exploration program at Hope Brook. This is a property that has an old producer that was in production from about '87 to 1997, and produced about 750,000 ounces of gold. We certainly like the potential of this property and over the last several months, we've been doing an awful lot of work compiling all the historical data on the property that's available in the Newfoundland government office in St. John's. So, we have a much better understanding of the nature of distribution of gold mineralization in the property and where we think the major target areas are. We have a National Instrument 43-101 technical report that will be filed very shortly on Cedar that goes through the technical aspects of the project and recommends a two-phase $5 million program. Phase one is $2 million, a bulk of which is drilling and that's what we're putting in motion now.
WSR: Also can you bring us up to speed on the recent financing from last month?
Bill Pearson: We're quite pleased to finish this financing. We announced its closure on July 22nd. It was closed just under 2.9 million, roughly equally spilt between flow-through and hard dollars. So, this allows us to be fully financed to move forward with this phase one project, which will include a minimum of 5,000 meters of drilling. So, this is a huge step forward for the company. We have been working quite hard over the last six months to really move the company forward, advance Hope Brook and now we have the funds in place. We have an excellent technical team in Newfoundland, and as we indicated in the press release, we will be mobilizing to the site very shortly and we anticipate being able to start drilling by early September.
WSR: Since we last talked, you also entered into a letter of agreement to sell the Kagera Nickel Project in Tanzania?
Bill Pearson: That's correct. One of the things that we have been working on is — Castillian has several base metal properties, which we think certainly have Kagera, we're certainly the most attractive and we're very pleased to reach a deal with Innovance, which is an Australian listed company to acquire 100% interest in Kagera, and basically what it will do is, it will give Castillian some significant ownership in Innovance going forward and it will — the plan, which is just finishing off the due diligence, which we hope will be finished in the next month or so and obviously, is subject to ASX approval, but Innovance will be probably raising some $3 million, which will go into exploration of Kagera, and our Chairman, David Gower will be also on the Board of Innovance, and he has a very strong nickel copper background from his days of Falconbridge Noranda, and was one of the people involved with discovering the Kabanga deposit originally. So, we're very pleased with this. It's a good deal for us. It will see money spent on a strong project, but since our focus is now principally gold, our focus right now is on Hope Brook, and also looking at some of our other gold assets. So, it's a good positive move for maximizing shareholder value.
WSR: Last we spoke, you've just acquired some gold claims in the Yukon. Give us an update on that, and also talk about some of your other operations in South America to round off some of your projects.
Bill Pearson: Up in the Yukon we're just doing some limited work up there, we don't have any major work planned this year because our focus will be Hope Brook, but we're certainly assessing those claims and we're looking at other possibilities up in the region because there are a lot of good results coming out of Yukon and we certainly like the long term potential. In Brazil, we're still looking at possibilities for selling Mangabel, which is smaller nickel copper deposit in Goiania, and we also have our large Paramirim Gold-Copper property, and we're looking at the potential for joint ventures there. In Bolivia, on our Achachucani project, formerly Pederson, we have been doing a very extensive consultation with the local population there in order to secure under Bolivian law. It's called the social contract, which is needed to move the project forward. We've had a number of public meetings there, and so we've made some good progress there. We're still waiting for the new Bolivian mining regulations, but we are cautiously optimistic that we'll have a reasonable mining regime to work forward in as the country seems to be interested in foreign investment, and we think that our work we put in over the last eight to ten months will put us in good stead to take advantage of that. We are also in the process of updating the technical data on the property doing re-interpretation, and will be doing an updated 43-101 report on this as well. So, overall the company is, I think, certainly moving along and we've advanced a lot over the six months and I think we're going to have a very exciting outlook moving forward.
WSR: So you've talked to us about some of the trends right now in the gold sector. What's your take on the trends, and how well positioned, do you believe, Castillian is to capitalize on them?
Bill Pearson: I think we saw quite a soft market for juniors in the spring and going into the early summer. I think over the last few weeks we've seen gold price firming or back over $1,200 now, and I think the outlook for gold going forward is extremely good and obviously the best investment opportunities, I think, are going to be certainly — in the junior sector are going to be companies that have projects with very good potential who have the financial resources to go ahead and carry out significant exploration programs, including drilling. So, we're quite happy with our positioning right now. We'll be drilling by early next month. We have an exciting project. I believe we've done our technical homework and we're also in a very good jurisdiction and we can continue drilling very easily through the fall and winter months into December. So, in terms of opportunity, we think Castillian is well positioned to generate a significant that really prove that Hope Brook is a significant gold project and with the potential to outline significant resources on which we can really build up a strong junior exploration development company.
WSR: What else would you say makes the company unique from some of the other players in the sector, would it be your broad portfolio?
Bill Pearson: I think we have a couple of major positives. One is that we have a very experienced team that has had a lot of success in the past. I was involved in Desert Sun in Jacobina mine in Brazil, which was sold to Yamana for 760 million. I was also involved in Central Sun, which was sold to B2. So, this is the kind of project, an opportunity that I really like, that I feel has the scale to really rapidly grow a junior mining company. The other advantage we have is we are a part of the Forbes & Manhattan Group. This is quite a large merchant bank group based in Toronto. We run some 30 companies out of this office, mostly they are publicly listed and this gives us a lot more bench strength than most juniors would have. We have very top legal accounting and market advice. So, we have a lot more staying power than if you're just one small junior out there, but just by ourselves. So, I think the collective experience, the financial backing and the technical team is what I see is the key ingredients to be able to move this forward in aggressive manner.
WSR: And can you talk a little bit more about your background and experience Bill, and the strength of the management team for some of our listeners that are new to the Castillian story?
Bill Pearson: My background is — I am a geologist by training. I did my early schooling in UBC out in British Columbia and did my Master's/PhD in Queen's. I've been working in the exploration and mining business for 35 years. All over the gold, I've been involved in everything from grassroots exploration through to mine development production, and as a result of this experience, I've also got to know and had a lot of people working for me that are very experienced. Over the years, I developed an efficient system for exploration. We use the best technology available, things like the mining software, geophysical survey, geochemical etcetera. So, we take advantage of all the scientific tools that are available. In order to do that efficiently, you need to have people that know how to use them. That I think is one of our key strengths. I've also been fortunate having some successes as with Sun as I mentioned was a great one, but that was a lot of good hard-applied technical work. We expanded the resources and the property significantly. We did a feasibility study and eventually we put it into production and it was a mine that many people believed didn't have a hope. We certainly believed in it and we were proven right. Similarly, in Central Sun, these were projects, which really have not been understood geologically very well even though they've been in production for a while, we unraveled the geology, refocused the exploration and we had some terrific success and B2 is carrying that on. I see the same sort of potential here at Hope Brook. It's a very big system and that's critical, if you want to find a big deposit, get into big system. But despite of the fact that this thing produced for ten years, it has really not had that much exploration outside of the immediate mine area, and I think more importantly, the full system has not been explored partly because all the work was done in a very low gold price era. So, in this much lower gold price era, you can look at things and you have to look at them differently. So, we think we have the technical skills, we have the financial backing, we have the fund raising in place, and I think we have an excellent opportunity here and we certainly will be focusing on advancing the project and achieving our ultimate goal, which was to build a strong vibrant junior exploration development company and build shareholder value.
WSR: Definitely, and you mentioned looking to begin drilling at Newfoundland and Hope Brook in the fall, what are some of the other goals and milestones at the management and the company is hoping to accomplish here over the course of the next year?
Bill Pearson: Certainly, we've identified four priority targets in the general mine area, over some two kilometers. So our initial focus will be evaluating those and confirming that the gold mineralization, as we believe, is there, is indeed there and the next step obviously will be to outline areas that we believe we can define a resource and if we're successful, then we would obviously continue drilling, continue to do the work necessary to define a 43-101 resource and now emphasize to reuse, that's not going to happen overnight. It's a longer process. That's certainly the clear objective. Once we have our 43-101 resource, we'll be able to start looking at doing a preliminary economic assessment, but we're at step one right now, which is to confirm the nature and distribution of the gold mineralization here and get an idea of its potential. And, if we're correct in our assessment, I think, this property has the potential to unfold in a positive manner quite quickly.
WSR: You mentioned Bill, Castillian Resources is looking to maximize shareholder value, and do you think that the company's story and message and ultimately your upside potential are completely understood and appreciated by the financial community as we speak?
Bill Pearson: I think right now we're in the early stages and certainly, once we start drilling and we get some results back from the first few holes, I will be going out and certainly telling the story a lot more in the markets than it's known, and we certainly have a lot more work to do in that regard. We're just in the process of upgrading our website. So, that will be enhanced and will certainly have a strong focus on getting the message out. But right now, we're really just starting this process and we see it obviously growing as we continue to advance the projects, certainly hopefully get good results, but as I say when I look at the overall picture and I worked on a lot of systems all over the world this is a very good strong extensive system and that's the kind of system I like to be in that has really good potential.
WSR: So once again joining us today is Bill Pearson, President and CEO of Castillian Resources. The company trades on the TSX Venture, ticker symbol is CT, currently trading at $0.06 a share. We were just discussing the commencement of exploration at the Hope Brook Gold Project in Newfoundland, an update on the company's other operations, and discussed their recent private placement and their agreement to sell the Kagera Nickel Project to Innovance. And before we conclude, Bill, just a recap of some of your key points: Why do you believe investors should consider Castillian Resources, CT, as a good long-term investment opportunity?
Bill Pearson: Right now, we're at an early stage, we're starting a major drill program on an exciting property very early. Obviously, if we have success here, we expect there is a lot of potential upside in terms of the stock price. And anytime we're looking at junior mining companies, we need to look at the project and the quality and experience of the people doing it. We believe we have a very strong team, we have a very good project, we are in a very good jurisdiction. So, we're entering into what should be a very exciting time for the company going forward. So, anyone interested in this type of opportunity should, I think, give us a look. As I mentioned, the 43-101 report will be up and filled on Cedar very shortly. So, anyone who is interested can go through all the technical details as well. So, in terms of potential timing, in any exploration company when you initiate the project that always is a good time to consider whether or not to come into a company.
WSR: We certainly look forward to continuing to track your company's growth as well as report on your upcoming progress, and I'd like to thank you for taking the time to join us today Bill and to update our investors on Castillian, it's always good to have you on.
Bill Pearson: Thank you very much. I really appreciate your time.
WSR: Thank you.
Bill Pearson: Thank you.