Mega Precious Metals
(TSX V: MGP)
Jim Rogers, CEO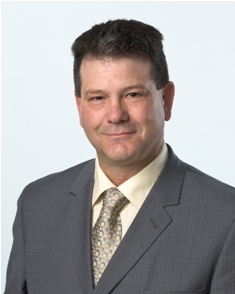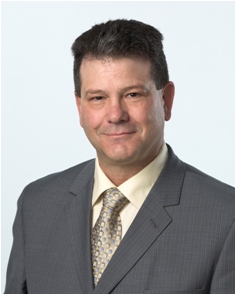 [display_podcast]
Corporate Profile:
Mega Precious Metals is a Canadian precious metal exploration company with projects in Red Lake, the Yukon and Nunavut. Mega is committed to an accelerated growth strategy and remains optimistic about commodities in general and the precious metals outlook in particular.
Backed by a team of experienced mining experts Mega Precious Metals is well poised for rapid expansion through quick response to new opportunities and changes in the market.
TRANSCRIPT:
WSR: Good day from Wall Street. This is Juan Costello, Senior Analyst with The Wall Street Reporter, and joining us today is Jim Rogers, Chief Executive Officer for Mega Precious Metals. The company trades on the TSX Venture and their ticker symbol is MGP. They are a Canadian precious metal exploration company with projects in Red Lake, the Yukon, and Nunavut. Thanks for joining us today, Jim.
Jim Rogers: My pleasure. Thank you very much.
WSR: Give us a brief history and overview of MGP for some of our listeners here who may be new to your story.
Jim Rogers: Mega Precious Metals is the result of the merger of Skybridge Development and Mega Silver that happened last June. Basically, I started as President and CEO in June. At that time, I believe we had about $10 million when we started out then and we raised about $6 million in November flow through. So, we've got two projects in Red Lake and the Nunavut project, as well as some stuff in the Yukon that we've since gotten rid off. I guess as you saw there, just recently we acquired or announced a business combination with Rolling Rock Resources to acquire the Monument Bay project, which I'm quite optimistic about.
WSR: Talk a little bit more about that merger and what that means for the company.
Jim Rogers: We acquired just under 20% last January, we recognized that it was undervalued and had good potential and that at some point in time it would fit into Mega's portfolio. My personal experience is as a mine geologist so as I look at these things, I understand how block models are done and I look at the report that was done and the potential that's there and I see a lot more than what it is on paper, but the reality is just looking at what they've done at that resource is pretty impressive. It looks at somewhere around 60,000 to 100,000 ounces per year sort of a story and I think that's the kind of story we can put together, but I think there is a lot upside in a number of things based on my experience of making mines. I mean that's how we ran Dickenson in the early days and kept it afloat until we found the High Grade Zone and gold price is a lot higher now so I think there is a lot more margin there at these prices for sure and a real investor appetite I think for companies that have emerging potential mines that can really actually produce money coming down the road.
WSR: As you've seen, gold reached the all-time all-important 1,300 per ounce marker. Talk a little about that and how well positioned you believe you are with your projects to tap it.
Jim Rogers: Actually we're awesomely positioned I think. I mean we've got three legs under us now in terms of gold projects. We've got the Headway, which I originally called high-risk, very high reward. The first hole is very close to the target. The geological model is proven up almost 100%. The next step is to push these drills a little deeper and find out if the economic model is going to be there. I tell people basically I know certain things and I believe certain things and I can't tell the difference anymore in terms of what I know and what I believe. I believe it's down there, we just have to get those holes down there and find it. So, I'm pretty optimistic about the Headway project.
WSR: Any other updates on your operations such as Blue Caribou or North Madsen?
Jim Rogers: North Madsen, we announced just recently as well that we had resolved our staking dispute with Goldcorp and moving forward with potential things on that front. We've outlined a corridor that I think averages somewhere around 0.5 gram over 250 meters wide and probably 1,500 meters long and we've got some pretty high grade numbers within that that I believe you could likely outline a million ounces every 100 meters of depth just based on a broad assessment. Certainly, we're not looking for 0.5 grams, but we're looking for somewhere in the range of 1.5 gram to 2.5 grams I think would be economic in that scenario. I guess the other thing most people know or if they don't know, what we're doing is we're leveraging off of what I believe is Goldcorp's strategic business plan to have a very large open pit in Balmertown that would require the building of 20,000 ton to 25,000 ton a day mill. I believe we could probably outline our ounces on Madsen before Goldcorp is able to complete their evaluation of their pit or move Balmertown to actually bring it to fruition. So, potentially we could become the first ounces that could go through a big mill that they're actually building for the Balmertown pit, that sort of thing so that's the Madsen. The Blue Caribou, we're not doing a lot with it at this point. We have a 43-101 of just under 3 million tons at about 3.1% equivalent comp where that includes just copper and silver; it's an ounce silver and I believe 2.82% copper. That resource is just down to 90 meters. We drilled holes at 165 meters and 225 meters, hit the zone exactly where we expected. I believe this zone will go to a kilometer depth. If it goes to a kilometer depth, we are looking at currently, I was using 325 per pound copper, you've got about $200 recoverable per ton value. If we could actually go in there and drill a few holes, I think we could prove it's a 30 million ton deposit, which would give you sort of $6 billion net value in the ground and I think that could translate into a net present value at some point in time of $500 million to $800 million. Certainly it's not valued at that now. I actually believe that asset is valued at zero in terms of our stock price. We're currently doing metallurgy, we'll have report out in October. The metallurgy so far, the preliminary stuff is very encouraging. We've also looked at basically just extending the thing and putting a mine plan on it, I mean it's looking pretty good in terms of what you'd have to do for capex. I mean the real challenge up there is the infrastructure. We're waiting for a catalyst; the Sabina projects to move forward, the port in Nunavut to move forward, those infrastructure things that can really help accelerate and then bring our project to the investor's attention. We continue to keep it in our wholly owned subsidiary, Skybridge, just in case we had an opportunity to even spin it out into another company or another opportunity to finance it on its own basis. Our core projects being more now the Rolling Rock, the Madsen, and the Headway forming the three legs under us in terms of I believe limiting our downside and with the multiple risk profiles that we've got, I think it's accentuating the upside extremely.
WSR: Is there anything else that you feel including the tripod makes the company unique from some of the other players in the sector?
Jim Rogers: The one thing at Mega we've come across from the beginning is being aggressive and we say what we're going to do and we do it. Granted Headway is talking longer, but we're doing what we said we'd do. Madsen has come along just as planned. In terms of our accretive growth, the Rolling Rock we felt that the timing was right for that, I want to get this deal done by the end of the year so that we can get drilling on the ice and not miss another ice season. I think based on my knowledge of how block models are done and how these things are mined, there are just so many reasons to be optimistic about it. I think my experience allows me to understand how you make mines and how it works to make this thing happen. So, I basically see beyond what the numbers say and I'm pretty encouraged that the numbers could be a lot better.
WSR: Perhaps you could walk us a little bit more through your background and some of the management team over at MGP.
Jim Rogers: Myself, I've spent I guess 32 years now in the business. I started off as an exploration geologist in Savant Lake working for UMEX, I worked at Thierry Mine for about eight months, and then I spent 14 years at Dickenson, 13 of them as Chief Geologist. My team discovered the High Grade Zone and actually even before that, we managed to develop the random kind of cut and fill, drift and fill type mining methods that allowed us to mine these complex high grade zones and it's translated into one of the main and current mining methods chasing these high grade chutes basically so 14 years there. I went to Eskay Creek for nine years. I was Chief Geologist at Eskay Creek, we managed to add about 3 million equivalent ounces there by doing metallurgical work and adding a mill. So, learnt a lot about making economics happen, basically value in the ground and margin on top and what we managed to do is drop our cut-off grade from 42 gram cut-off to 8 gram cut-off and bring a lot more profitable material into the mine. Then I went back to Campbell. I had been told that Campbell Mine was dead and I didn't believe that. I had spent a lot of time in Balmertown and I believed in the deposit and went back. I spent a couple of years at Placer as Chief Geologist and we tried to take over Goldcorp, Placer didn't want to do that so I jumped to Goldcorp and a month after that they took over the Placer assets. I was Exploration Manager there for the last three years till September '08 and mostly doing a lot of strategic business planning and I think I was the catalyst that encouraged Goldcorp to pull in our horns a little bit, don't leave the fringe material to the juniors so they can derisk it, but focus on the pit, focus on cohesion, focus on Gold Eagle, but focus on that and that's where your million ounces a year would come from in the future. What I've been able to do in terms of coming in from the back side or from the junior side is understanding what their motivation is and I mean partnerships are important to Goldcorp too, but it's all about everybody profiting, moving forward and I think as a junior we can derisk these projects. I believe these projects are real and will produce ounces and it's just a matter of putting the drill holes in the ground.
WSR: With that in mind, what are some of the other milestones and objectives that the team is hoping to accomplish over the next year?
Jim Rogers: I hope over the next three to six months we find a high grade deposit at Headway, that would be just a fantastic milestone. On Madsen, we're looking to complete our consolidation of that and then look at doing some real delineation drilling to bring at least a million ounces into the play over the next year or so. So, that sort of thing on the Madsen project. On the Rolling Rock project, like I said, I want to get in there and make sure we get all the relationships going and make sure everyone understands that we're all going to move forward together and profit by this. But get the drills on the ice early in the year in January, the results of that upgrade, the resource so that potentially we can put enough indicated resources on the table to do a proper economic evaluation and increase the inferred ounces and basically show the market that it's what we believe it's worth or at least even if they appreciate it's worth half of what we believe it's worth, then that will raise our share price significantly. So, basically looking to advance our projects, be successful with our projects, and there's a few other things out there that depending on how things go, where our stock price goes to, get a few successes here and there; we'll likely be involved in some other things as well.
WSR: In terms of investors in the financial community, do you believe that the MGP story, your message, and ultimately the upside potential are completely understood and appreciated by the financial community right now?
Jim Rogers: I'd say no. I mean there's been so much stuff. When we started, our story was management, properties, and money. Since we started, our stock has gone down and down and down. We've been acquiring properties, we did nine acquisitions last year in terms of pulling the Madsen, we actually did the Headway last year, we've just recently completed this Rolling Rock thing, and had a few other projects; but basically we've been building this firm base and a lot of the things that we've doing has been confidential so you don't really get credit in the market for confidential things. So, I think we're to the point where we can start to talk about the fruition of these confidential things; for instance the Rolling Rock deal, the land acquisition projects in Red Lake, those sort of things and I believe we're going to move things forward that way.
WSR: Once again joining us today is Jim Rogers, CEO and President for Mega Precious Metals. The company trades on the TSX Venture, ticker symbol is MGP currently trading at $0.59 a share. We were just discussing the recent merger with Rolling Rock, the acquisition of Rolling Rock, as well as an update on their Headway drilling and some of their other operations. Before we conclude, just to briefly recap some of your key points here: Why do you believe that investors should consider MGP, Mega Precious Metals, as a good long-term investment opportunity?
Jim Rogers: I think now that we've got the three main goal projects under our feet or as I said that the three legs under our feet, each has different risk reward profiles and different capital rates and exploration requirements in the short-term. I think any one of these projects can easily be at least ten times what it's worth today and if not 100 times what it's worth today so success in any one of those projects is going to benefit the shareholders immensely. We are a company that is executing, we are aggressive, I think we operate with a lot of vision and it's kind of like you buy the car for $10,000, you put $500 in it and you sell it for $30,000. I believe we're really adding value to these projects because we understand these projects. Basically I'm a mine geologist that's tuned into a visionary big picture thing so I understand the workings and what it takes to make mines and also kind of understand the big picture to step back and really evaluate the economics that you're looking for in any of these projects.
WSR: We certainly look forward to continuing to track your company's growth as well as report on your upcoming progress. I'd like to thank you for taking the time to join us today and update our investors on Mega Precious Metals, it's always good to have you on.
Jim Rogers: I really appreciate the timing. I mean we're very excited right now. Thank you very much.