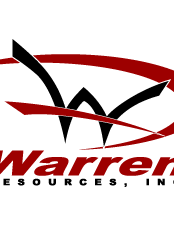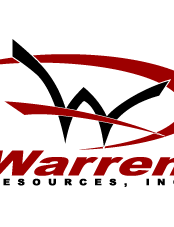 Warren Resources, Inc
(NASDAQ: WRES)
Norman Swanton, CEO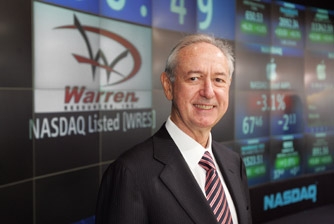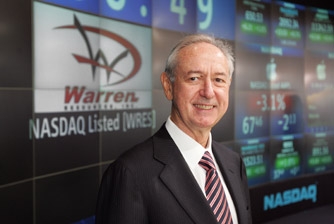 [display_podcast]
Corporate Profile:
We are an independent energy company engaged in the exploration and development of domestic onshore oil and natural gas reserves. Our oil properties are located in California and consist of the Wilmington Townlot Unit ("WTU") and the North Wilmington Unit ("NWU") in the Los Angeles Basin. We are also one of the leading developers of coalbed methane natural gas, or CBM, in the Rocky Mountain region. As of December 31, 2009 we owned natural gas and oil interests in approximately 160,053 gross (85,534 net) acres. Currently approximately 20% of our net acreage has been developed. Our CBM operations are focused in the Washakie Basin, which comprises approximately the southeast one-third of the Greater Green River Basin in southwestern Wyoming. We are developing our California properties through directional and horizontal drilling. Also, we own natural gas and oil interests in non-strategic properties in Texas, New Mexico and North Dakota.
We seek to generate growth in oil and gas reserves, production volumes and cash flow by exploiting our existing properties through the drillbit by drilling numerous locations identified on our Rocky Mountain CBM properties and on our Wilmington units. As of December 31, 2009 we have identified a total of 530 drilling locations in our Rocky Mountain CBM properties. In addition, in 2006 we obtained zoning approval to drill up to 540 new wells in our Wilmington field units. The following map illustrates the location of our substantial reserves and acreage. All of our natural gas and oil drilling, completion, production and land operations are conducted through our wholly owned subsidiary, Warren E&P, Inc.. Warren E&P was formed in 1973, and has offices in Casper, Wyoming and Long Beach, California.

Juan Costello: Good day from Wall Street. This is Juan Costello, senior analyst with the Wall Street Reporter and joining us today is Norman Swanton, the CEO for Warren Resources. The company trades on NASDAQ and their ticker symbol is WRES. Thanks for joining us today Norman.
Norman Swanton: My pleasure.
Juan Costello: Great. Always good to have you on now. Starting off, give us a brief history and overview of Warren for some of our listeners here who are new to the story.
Norman Swanton: Yes. Warren focuses on two types of activities in two primary areas. One is the oil side of the company. We own two units formerly owned by two major oil companies, Exxon and Sun, and we go under the theory that "the glass is three-quarters full". In other words, only about 25% of the oil reserves have been produced and 75% are remaining. And you might ask "why is that?" Well, with the known vertical drilling techniques and prior limited technology, that's about all you're going to get out of these wells, including water flood.
But now, with current technology, where you can analyze a reservoir before you drill wells, you know where the oil is. You know where the high saturations of oil are. You know where the high saturations of water are. And all the things that you need to know to make a determination that it is going to be an economic enterprise.
We own two units in the giant Wilmington field. The Wilmington field is located in South Los Angeles and Long Beach, California. It's the third largest oil field in the history of the United States in terms of production and first in California.
So that's where we are focusing our oil drilling activities. But we do it with a few twists. One of the first things that we assess is the environmental situation and the needs of the community in which we plan to operate. So when we set up these projects, we met with the community leaders, people from the community, other interested parties and elected political representatives to lay out our plan out which was to revitalize these fields.
There were 57 wells remaining open and active well bores and production equipment on the surface of the land scattered throughout the community. We have fully unitized fields so we can drill or not drill as circumstances dictate. But what we committed to do was remove all of the old wells on the surface over a 12-year period which matched our development plan for drilling up to 540 new wells.
The community was in favor of the project because we're removing all of the old wells and not going out and drilling new wells in the community. All our new wells are drilled underground from modern drilling and production cellars we constructed located within our enclosed central site.
You can also look at it from an environmental standpoint. We're returning the land to its highest and best use. We're not disturbing the land with new drilling and we have constructed these sunken drilling cellars which are truly amazing. For example, we can drill over five hundred wells from a 10-acre pad with insignificant environmental impact. That's ten acres which also contains all our tanks and production equipment located within our central facility with room to spare. And with all of the concerns and the focus on environmental aspects, we think the drilling and production cellars could very well be a model for the future in terms of redevelopment of legacy oil fields located in onshore urban areas in the U. S.
We're also in the natural gas business which currently isn't terrific in terms of income due to current low prices for natural gas. But we believe as time goes on, gas prices will recover. We jointly own, with another very large company, a 50% interest in the Atlantic Rim Coalbed Methane Project located along the eastern flank of the Washakie Basin in Wyoming. It's shallow coal gas or natural gas. And it's a huge project. It covers over 150,000 acres. We got an Environmental Impact Statement approved by the U. S. Bureau of Land Management after six years of working with the local community and the federal agencies that govern the land and we're now developing the project.
So we're both oil and gas. But frankly the oil side is driving the financial picture. We also use 3-D computer modeling whereby we can create a characterization of the oil reservoirs to determine where our best oil saturations are located; how much is there; what we should drill first; and where we should target our horizontal wells. We can see what we're drilling while we are drilling it, electronically that is. We achieve amazing accuracy, within inches, while drilling horizontal wells miles below ground.
All the site technology is incorporated into our economics. Our economics are that our horizontal wells cost about $1.5 million and they pay-out typically within a year, although they're 20-year wells. The horizontal wells have a shallow decline after the first year and the economics are excellent. We're now filling out a drilling inventory of these type of wells. I think that's reflecting in an improved stock price. My sense is that the market is starting to understand what we're doing. It's not a one-off situation – we're developing a large inventory of high-quality horizontal wells. And once each "proof of concept" well is successful, it can be repeated up to 48 new wells. As a result we could have hundreds of new wells to drill in the Wilmington Field.
Juan Costello: Well great. I certainly appreciate the overview on some of the projects and of course the company. Can you talk a little bit more about some of the trends right now in the onshore drilling sector? And how well positioned you believe the company is to capitalize on some of those trends?
Norman Swanton: Yes, there's a current trend towards developing the shale formations and actually there's a long history there. We have in our undeveloped inventory some shale plays, such as the Niobrara shale in Wyoming, but that is not in our near-term drilling plans. Our current focus is to redevelop our unitized oil fields in the giant Wilmington field which was originally run by the major oil companies. We have something in the neighborhood of 500 million barrels of oil remaining in-place in our two Units in the Wilmington field, and our oil reserves only represents about two percent of the remaining in-place crude oil. So if we get another two percent, we could double our current oil reserves.
So our focus is really to develop what we have, rather than run out and acquire more land and start all over again like a lot of folks are doing these days. We have a lot of work to do with what we own onshore.
Juan Costello: Certainly. What would you say makes Warren unique from some of the other players in the sector?
Norman Swanton: Well I don't know if any other onshore company has constructed underground drilling cellars, whereby all of your drilling and production activities take place below the surface in open cellars. All fluids and electric conduits are plumbed into the cellars and the whole operation is outstanding from an environmental standpoint.
You don't have wells and pump jacks located out on various remote surface locations, whereby if something happens, you have a potential emergency. Our cellar operation is, in my mind, the modern approach to developing new or old onshore oil and gas fields. Our interest is to redevelop more assets like we have in the Wilmington field.
Juan Costello: Well, good. So do you mind if you can walk us through your background experience Norman and talk a little bit about the management team there for some of our listeners that are new to the story?
Norman Swanton: Yes. I formed the company 20 years ago to take advantage of emerging horizontal drilling technology. I think we're one of the first if not the first to drill horizontal wells out of 4 1/2 inch casing in existing wells in existing fields. And that morphed into the development plan that I just described.
Juan Costello: Certainly. And so what are some of the other goals and milestones that you guys are hoping to accomplish over the course of the next year?
Norman Swanton: Concerning the backgrounds and expertise of the management you asked about, I didn't answer the question
Juan Costello: Oh I'm sorry. I don't think you finished about telling us about the…
Norman Swanton: My background is finance and operations but the technical team here is led by a gentleman by the name of Steve Heiter and we have a lot of former Major Oil engineers in the company. Major Oil was very big in California for onshore and offshore operations. The engineers are having a lot of fun in applying the latest technology in sinusoidal horizontal drilling, completions and production. I believe our technical team would compare favorably, gray hair and all, with any other team in the oil and gas industry, with the exception of the person who's speaking of course.
Juan Costello: [laughs]
Norman Swanton: So we have a lot of high-quality technical people for a small company. We have eight petroleum engineers in the company and I think we're leading the industry in our particular niche of advanced horizontal drilling And these fields are not finished with horizontal drilling and water flooding. There are also production enhancements in tertiary recovery to give these fields yet another life but we're not quite there yet.
Juan Costello: Certainly. Sorry to cut you off there earlier. So as a follow-up, what are some of those goals and milestones that you and the team are hoping to get done here over the next year?
Norman Swanton: The number one priority for us is to complete our analysis of all of the producible oil reservoirs in our Units in the Wilmington field which consist of about 16 stacked pay zones. While it's nice to have multiple pay zones, it really comes down to developing your drilling inventory. And that's what we are focusing on.
We hope by the end of this year to have approximately 100 horizontal wells targeted and that again in 2011 and again in 2012. It will probably take a five year period to fully develop the drilling inventory. That's on the oil side.
On the gas side, our Atlantic Rim field in Carbon County, Wyoming is producing about 55 million cubic feet a day gross and we have about 15 million net of that gas production. We'll be continuing to develop the field, but not quite as fast as we could because of the low gas prices, For oil we're ramping up drilling and continue to develop our oil assets. We believe, however, that down the road, there'll be more demand for natural gas and we'll be in a great position to participate.
Juan Costello: Well certainly and so if you can speak with investors and members of the financial community, you've presented a few investment conferences in the last month or so. Do you believe that the Warren Resources message, your message, the story and the upsize potential are completely understood and appreciated by the financial community and investors?
Norman Swanton: Not yet. But I think we're making inroads.
Juan Costello: Well certainly and so once again, joining us today is Norman Swanton, the CEO for Warren Resources which trades on NASDAQ. The ticker symbol is WRES, currently trading at 4.34 a share. The market cap is 308 million. Before we conclude Norman, to recap on some of your key points here, why do you believe investors should consider Warren Resources, WRES as a good long term investment opportunity?
Norman Swanton: Instead of the environmental movement catching up with you, I think in our niche, we are leading an awareness of how to reduce or eliminate the environmental impacts of what we do as an industry. The drilling cellar concept creates a closed system where you have insignificant pollutants and you can inject or sell your gas instead of flaring it. This is an excellent example of being ahead of the environmental curve.
Additionally, the reserve base is only 25% depleted and there are hundreds of millions of barrels of remaining in place oil. We know where the oil is, what it is and how to get it out of the ground. So I think the upside for increasing reserves is that we do not have to go out and discover new fields but rather understand how to unlock the oil and gas reserves in our own fields in the Wilmington field and in the Washakie Basin.- all done in a manner that is conducive to good relationships with and the wellbeing of the community. Examples of doing something beneficial for the community are restoring the land to its highest and best use (and not disturbing it in the future), utilizing the best available control technology and constructing underground drilling and production cellar operations. And we do all this quite profitably. That is what we're all about.
Juan Costello: Well we certainly look forward to continue to track the company's growth as well as report on your upcoming progress. And I'd like to thank you for taking the time to join us today Norman and update our investors on Warren.
Norman Swanton: Thank you Juan.