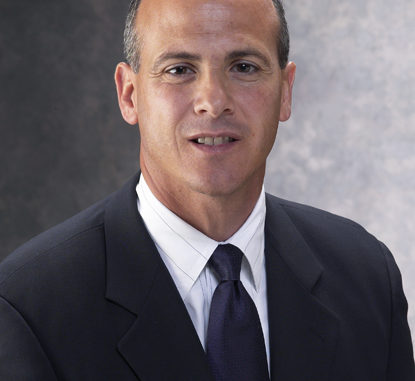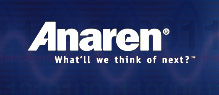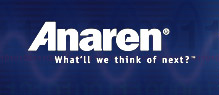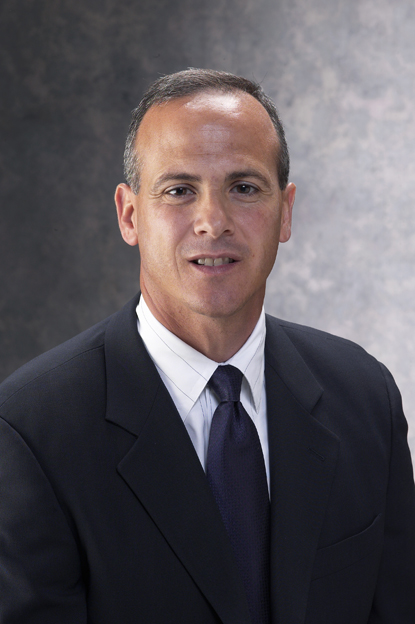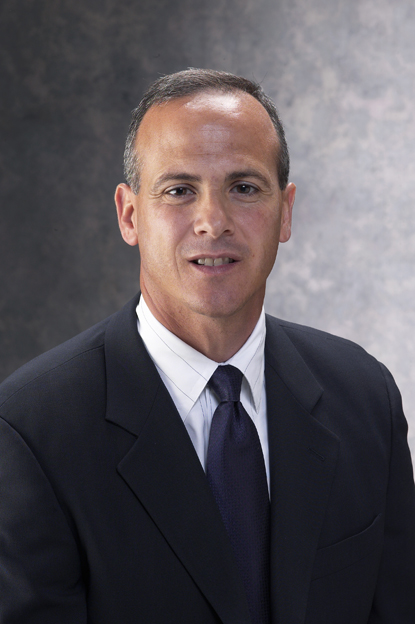 Anaren, Inc
(NASDAQ:ANEN)
Ceo: Lawrence Sala
[display_podcast]
Founded in 1967 by Hugh A. Hair and Carl W. Gerst Jr. as a supplier of microwave components and subassemblies to the defense electronics market, today's Anaren (Nasdaq: Anen) is a major innovator of standard products and custom microwave and RF technology. With five facilities worldwide, our company is organized into two operating groups, each one targeting a major industry sector:
Space & Defense Group — targeting prime space and defense
contractors:
> Anaren Microwave, Inc. (E. Syracuse, NY)
> Anaren Ceramics, Inc. (Salem, NH)
> MS Kennedy Corp. Subsidiary (Liverpool, NY)
> Unicircuit, Inc. (Littleton, CO)
Wireless Group — targeting wireless infrastructure and consumer
electronics OEMs:
> Anaren Microwave, Inc. (E. Syracuse, NY)
> Anaren Communications (Suzhou, China)
Our products are the result of innovative engineering, design, materials processing, and world-class volume manufacturing — and have in common our core competency in high-frequency electronics. Anaren's custom products are sold directly to OEMs, whereas our standard componets are sold/serviced through our worldwide network of technical field-sales representatives and quality stocking distributors: Richardson Electronics, Avnet (Asia) and BFI Optilas International SA.S (Europe).
Interview Transcripts:
Juan Costello: Good day from Wall Street. This is Juan Costello, senior analyst with the Wall Street Reporter and joining us today is Larry Sala, the CEO for Anaren Incorporated. Anaren trades on NASDAQ, its ticker symbol is ANEN, and the company designs, manufactures, and sells complex microwave components and subsystems for the wireless communications, satellite communications, and defense electronics markets. Thanks for joining us today Larry.
Lawrence Sala: Certainly.
Juan Costello: Starting off, give us a brief history and also an overview of the company including your two main segments.
Lawrence Sala: Anaren is a 43-year old company. We have focused in developing and manufacturing microwave subsystems predominantly for the space and defense marketplace, where we sell to the OEMs in the space and defense market and the average sale price of our products is typically something on the order of about a hundred thousand dollars a piece. These products are designed to specifications for OEMs, and we're typically a sole source supplier to long-standing programs in the space and defense market. That's about two thirds of our business.
In the wireless business, which is about a third of our business, we're engaged in more of a microwave component business, with lower ASPs but high volume products targeted mainly at base station and cellular telephone infrastructure manufacturers…as well as some consumer applications in wireless.
Here, we're selling products at a dollar/sub-dollar ASP but with higher margins, more like semiconductor types of products, as opposed to an assembly type of product. Again, we're targeting all the leading OEMs, such as Ericsson, Huawei, Nokia, and other customers.
Juan Costello: What are some of the drivers behind the company's Q1 results which saw an increase in over 10%?
Lawrence Sala: We had about a 10% sales increase in the quarter as well as a 45% improvement in our operating profits. From a sales standpoint, we've had a very strong flow of new orders in our space and defense business for the last couple of years and that's continuing. It's really a backlog driven business. We have about a year's backlog of orders in that business and so we've been executing on that.
Some new radar programs like the EQ36, which is a ground-based mobile radar for the army, where we have high dollar content on… as well a number of satellite applications. Our space business, in particular, has grown substantially both in terms of commercial space and military space applications in the last year and a half.
We made two acquisitions about two years ago and those acquisitions have really broadened our technology portfolio and are really driving some order growth, and now, revenue organically for the company.
The wireless side, which is really the larger growth business year over year, was driven by an overall increase in demand for our standard components. In general though, we've transitioned quite a bit in our wireless business: It was about 50% standard components and about 50% custom assemblies two years ago, whereas today the business is about 90% standard components. This transition has tremendously improved the margins in the business but also allowed us to really focus our R&D investment on driving new product introductions and organic growth…and we're starting to see the benefit of that this fiscal year.
Juan Costello: In terms of the trends right now, talk to us a little bit more about some of the trends in the two segments — and how well positioned you believe the company is to capitalize on them.
Lawrence Sala: In the space and defense market, obviously there's a lot of concern about what's going on with defense spending and overall budgets. In general, we're very diversified in our space and defense business, so even with these current budget pressures, we're expecting to have a good flow of orders this year.
And, on that same side of our business, we have a number of large commercial opportunities. We've spoken publicly about the Iridium Next program, the next generation of Iridium satellites, and about having some significant content opportunity there. We're also involved in the next generation of GPS satellites and our content there continues to grow as well.
We're also seeing a number of ground-based and airborne radar opportunities where our dollar content is substantial as well; these programs are starting to really build some momentum and we expect them to drive a strong flow of orders and another year of good growth in that aspect of our space and defense business.
On the wireless side, right now we're seeing very strong forecasts from our customers for their standard component demands for calendar year 2011. So, we're getting more optimistic that we could see good industry growth and then related growth for ourselves. And because we have had a large number of new product introductions in the last 12 months in this segment, we also believe we're gaining share in dollar content per base station. So, in general, if the industry forecast comes to pass and our customer forecasts comes to pass, we should see continuing good, organic growth in our wireless business as well.
Juan Costello: You recently made the acquisitions of MS Kennedy and Unicircuit in order to continue growth in your space and defense group. In terms of your growth this year, will you concentrate on some M&A or will that be more organic based?
Lawrence Sala: We believe our underlying organic growth should accelerate and we're certainly focusing heavily in investing in ourselves these days, both in our wireless business where we have introduced several new product lines — as well as in our space and defense business, where we continue to leverage the acquisitions we've made.
But we are continuing to look for good acquisition opportunities and our strategy has been to look for technology-expanding opportunities. We have a very strong engineering capability in our organization. We believe playing as a supplier to OEMs is a good strategic position for the company and, really, the broader our technology base, the more things we can do for our customers.
So, we continue to look. And certainly there are numerous technologies out there that would expand our capabilities and expand the types of subsystems and products that we could provide to OEMs in the space and defense side. We're looking, but we have to find something that's really the right fit technologically for it to be truly value-added.
Juan Costello: In terms of an overall company, what would you say makes Anaren unique from some of the other players in the sector?
Lawrence Sala: I think our microwave design skills are second-to-none. Like I said, we have an exceptionally capable engineering organization. With the acquisitions we have made, the breadth of our manufacturing capabilities now really stand us apart. And the fact that we position ourselves in the market serving OEMs and not competing with our customers I think really uniquely positions us as a go-to supplier for any complex microwave application.
Juan Costello: Perhaps you could walk us through your background and experience, Larry, and talk a little bit about the strength of the management team at Anaren.
Lawrence Sala: We have a very experienced management team and long-standing management team here. Most of us have essentially grown up through the organization. I've been with the company since 1984. I came here straight out of college as an engineer. Our management team is quite engineering-oriented, in fact, there are three other individuals on our senior management team who have a longer tenure with the company than I do, and they also have strong engineering backgrounds.
You know, we've been able to grow this business from a 15 million dollar business in 1995 when this management team took over and have grown at almost a 20% compounded annual rate since that time, consistently been profitable and generated strong free cash flow for the business.
I think we've demonstrated an ability to execute in multiple markets in good times and in bad times. And we feel like we're positioned well with a business model that's currently generating very strong profits and cash flow, as well as, some very good organic growth opportunities.
Juan Costello: What are some of the other goals you're focused on to ensure your Q2 guide is in line with analysts' estimates? What are some of the other goals for the upcoming year?
Lawrence Sala: Over the last two years, we've been really focused on restructuring the portfolio business in our wireless group — moving away from our custom assembly products, which were really focused on individual customers and which had a much lower margin profile than our average corporate margins. As we've been able to successfully move away from that product line, over 90% of our revenue in our wireless business in the first quarter came from standard components that doubled the operating margins.
Now, we're focused on continuing to drive good organic growth in our wireless business. Part of that is broadening the products we already have in the marketplace, but also, we've introduced a product line that we call AIR, the Anaren Integrated Radio product line. This is a product line of low-power wireless transceiver modules that we developed exclusively using Texas Instruments semiconductors. We think it has substantial growth potential for us.
It's a higher ASP product line than we've typically had in our wireless business. And it's suitable for a very, very broad array of customers. The value proposition for the line is to to enable customers in any type of medical, industrial type of application, or other commercial applications who want to put wireless technology into their product – but might not have the technical expertise to do it. So we've developed a standardized family of modules that are FCC-certified and can be easily implemented in any type of short-range wireless application.
This product was just introduced in the last quarter and we're expecting to see meaningful revenue contributions from it late this fiscal year and into the next. That's a big focus for us. A new market, a new sales channel, and one that has a lot of positive momentum right now.
Then, on the space and defense side, we're focused on capturing some significant opportunities. Opportunities like Iridium Next, and some large ship-born and airborne radar opportunities…these really take our space and defense business to the next level. So, we're really focusing on business capture in our space and defense group.
Juan Costello: Larry, you're going to be participating at the Piper Jaffray Technology Conference. As you continue to speak with investors and members of the financial community, do you believe that the Anaren story, your message, and ultimately the company's full upside potential are completely understood and appreciated by investors and the financial community?
Lawrence Sala: We're going to be spending more time over the next couple of months and quarters trying to get out there and make sure that people do clearly understand our story. I think it's been somewhat difficult the last year and a half to understand what our real organic growth prospects are, as we transitioned away from the custom wireless assembly business: it was about 15% of our total sales just a couple of years ago. So we've been growing year over year, but as we've been shedding that business, it's really had a fairly negative impact on our overall organic growth rate.
Now that we're really in a year where we have no more of that business in our portfolio, it's not having a negative impact on our sales growth. I want to make sure that people understand what our true base organic growth rate is….the real positive impact it's had on our margins…and the positive impact it's had on our ability to deploy our technical resources toward growth opportunities with much stronger margin profiles.
So, I do think our message has been difficult to understand the last couple of years as we've gone through this transition. And you'll see us spending more time at more conferences and on the road trying to help people better understand where we're positioned and what our expectations are.
Juan Costello: Good answer. Once again, joining us today is Larry Sala, the Chief Executive Officer for Anaren Incorporated which trades on NASDAQ, ticker symbol is ANEN, currently trading at 16.65 a share with a market cap north of 244 million. We're just discussing the company's fiscal Q1 results with only a 10% in sales as well as their Q2 guidance and some of the trends in both the wireless and space and defense segments.
Before we conclude Larry, just to recap some of your key points here, why do you believe investors should consider Anaren (ANEN) as a good long-term investment opportunity?
Lawrence Sala: I think we have really optimized our business model and are showing very strong profitability and free cash flow. Moving forward, we really feel like we're well positioned for growth in both the space and defense segment of our business, where we have a strong backlog and expect a good flow of new orders. In our wireless business, we've tremendously extended our product portfolio and we recently introduced a brand new Anaren Integrated Radio product line that we think has strong potential to drive an acceleration in our organic growth in that business as well.
Juan Costello: We certainly look forward to continuing to track the company's growth and as well as a report on your upcoming progress. I like to thank you for taking the time to join us today Larry and update our investors on Anaren.
Lawrence Sala: Great. Thank you for the opportunity. We really appreciate it.