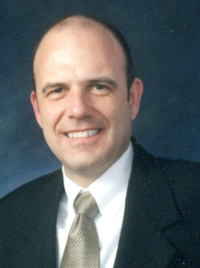 Omnitek Engineering Corporation
(OTCQB:OMTK)
President & CEO:Werner Funk
[display_podcast]
Omnitek Engineering, Corp.
Omnitek Engineering, Corp. (OMTK) develops and sells new natural gas engines, as well as a proprietary technology to convert diesel engines to natural gas. This system has established Omnitek as a leader in the industry. Omnitek offers a total-system approach and is dedicated to supplying alternative energy and emissions control solutions that are sustainable, affordable and contribute to combat global warming.
As long as the price of crude oil increase and the threat of global warming and air pollution remains, the search for an alternative fuel becomes increasingly important. Natural gas has emerged as a perfect solution to these challenges. Readily available in many countries from indigenous sources, natural gas is inexpensive and clean burning.
Diesel engines have been the backbone of the transportation and power generation industry. Valued for their power, fuel economy and durability, diesel powered trucks, buses and generators are used worldwide, however, they are heavy polluters and significantly contribute to global warming. Omnitek has developed a system to convert any existing diesel engine to a clean-burning natural gas engine at a fraction of the cost of a new engine and estimates the population of diesel engines around the world, which can be converted using the Omnitek Diesel-to-Natural Gas Conversion System and offer the best ROI, approaching ten million engines.
Prevailing economic factors, rising oil prices and the real thread of global warming, make abundantly available and inexpensive natural gas the fuel for the future and Omnitek's total-system approach results in cost-effective solutions that offer the greatest potential for improvements in engine efficiency and exhaust emissions.
Interview Transcripts:
Juan Costello: Good day from Wall Street. This is Juan Costello, senior analyst of the Wall Street Reporter. And joining us today is Werner Funk, the President and CEO for Omnitek Engineernig. The company trades on the OTCQB. Their ticker symbol is OMTK. And the company develops and sells new natural gas engines. Thanks for joining us today Werner.
Werner Funk: Thank you
Juan Costello: Great. Now starting off, give a brief history and overview of Omnitek for some of our listeners that are new to your story.
Werner Funk: Yes. Omnitek offers a proprietary technology to convert old diesel engines to natural gas engines. And in light of current energy costs, using natural gas instead of diesel can save up to 70% in fuel cost especially in countries with their own natural gas supplies and therefore low natural gas cost.
An added benefit to using natural gas in trucks, buses, and power generators is also the elimination of black smoke and the reduction of greenhouse gas emission. Currently, there are about 5,000 engines operating around the world which have been converted using the Omnitek technology. We are focusing heavily on countries with their own natural gas supply, because it makes the most sense for consumers in those countries to convert because of the big price difference between the cost of natural gas and diesel.
Juan Costello: Certainly. So talk about the recent appointment of Energy Infra as a distributor for India.
Werner Funk: India is a pretty large market for us and there is already an existing natural gas infrastructure in place for about eight to nine years. The government has encouraged the use of natural gas in the transportation sector, so that was a country that we have eyed for quite some time. Also, as more and more people learning about our technology, the market penetration accelerates and more and more people are contacting us.
Many of our customers are first surprised when they learn about our technology to convert old diesel engines to clean burning natural gas. But when we explain to them how it works, what the benefits are and what it costs, it's actually an easy sell.
We are currently supplying engine manufacturers, trucking fleets, bus companies in 12 countries all over the world and the recent increase in the oil price has certainly helped that awareness. And we're getting requests from all over the world like India and Pakistan, we're operating in Peru, over in Europe and South America.
Juan Costello: Well certainly and so yeah, talk about some of the trends right now in your sector and how well-positioned you believe the company is and also the expansion in Pakistan and how to capitalize on them?
Werner Funk: Yeah, currently about 80% of our business comes from customers in foreign countries. And most of our customers in third world countries can't afford the high price of diesel anymore. And they welcome the savings that our technology gives them. A relatively short payback period keeps our customers really happy. The ROI is generally less than one year. This is also why we are focusing on these markets. For us, we consider them the low-hanging fruits. It's actually an easy sell in those countries because there are such great savings.
Our plan for expansion and to go forward is now focusing more and more on the United States market. We are awaiting the passage of the Natural Gas Act that makes it's way through Congress right now, as well as the House Resolution 1835 which will give incentives to natural gas engine conversions. Also, we're waiting for rulings from the EPA early next year. These new laws will reduce the cost to certify our technology for use in the United States.
Generally, we agree with the general premise outlined in the PickensPlan that natural gas is the best alternative to diesel fuels and that the United States should switch over to natural gas and stop sending billions of dollars out of the country for crude oil. We estimate that in the United States, up to eight million heavy-duty vehicles could be powered by natural gas and this is also the number mentioned in the PickensPlan.
Now, it's our understanding and belief that to replace these eight million old diesel trucks with new natural gas-powered trucks is essentially almost impossible. It's very, very expensive and then you have the problem what to do with millions of old trucks. Also, replacing the engines in those eight million vehicles is almost the same problem. It's very, very expensive and what to do with millions of old engines.
So we think that converting the existing diesel engines to operate on natural gas is the best solution. It is a feasible, like we already shown all over the world and it's very affordable. Now all three options result in lower energy cost, lower greenhouse gas emissions, and keep us from sending billions of dollars to other countries to buy oil. But we think that converting old diesel engines which still have many, many years left in them to run on natural gas is really the most feasible and affordable option.
Juan Costello: Certainly. What would you say makes the company unique from some of the other players in this sector?
Werner Funk: If you want to compare our technology and our business directly with another company, there really is no other company that offers the same technology to convert a diesel engine to natural gas. So we're pretty unique.
There are some people that have copied us. We're in business since 2001 and there are some copycats out there, but their technology is very inferior and has a lot of problems. When the vehicles are converted, there are performance problems and fuel savings really isn't as great.
So we're in a unique position here to be in a marketplace that has great growth potentials with virtually no competition.
Juan Costello: Certainly. Perhaps you could walk us through your background experience Werner and talk a little bit about the strength of the management team there.
Werner Funk: Yes, I moved to the United States from Germany where I was educated and worked for Mercedes, and I have ran auto parts companies in the United States.
Juan Costello: Okay and what about some of the other key management?
Werner Funk: Yeah. Our CFO has been in the automotive industry also for about 25 years. Our engineering team has been in the natural gas industry and engine management system industry for many years.
Juan Costello: Okay. So what are some of the goals and milestones that you're hoping to accomplish over the course of the next year?
Werner Funk: We are currently supplying some engine manufacturers with our components and we try to expand that to add more OE- original manufacturers to our portfolio. Also there are countries that are just now getting ready installing natural gas refueling stations, so we are going to be focusing more and more on these countries.
Of course the United States has the greatest potential. With the potential for eight million engine conversions in the US alone, our company is poised to show increase in sales year over year for really many, many years to come.
Juan Costello: Certainly. So when it comes to investors and the financial community, Werner, do you believe that OMTK, your message, your story, and ultimately the company's upside potential are completely understood and appreciated by the financial community and investors?
Werner Funk: Yeah. You know natural gas engine conversions are just now really getting the attention from the trucking industry and policy makers that the technology deserved. High oil prices and increased pressure to reduce greenhouse gas emissions will also drive this market.
2010 was an important year for Omnitek. We filed a Form 10 registration statement with the SEC and are now a fully reporting company. And we think that the current stock price represents and excellent entry point for investors.
Juan Costello: Certainly and so once again, joining us today is Werner Funk, CEO and President for Omnitek Engineering which trades on the OTCQB. Ticker symbol is OMTK, currently trading at 29 cents a share. The market cap is 4.5 million.
And before we conclude Werner, to recap some of your key points here, why do you believe that investors should consider Omnitek Engineering as a good long-term investment opportunity?
Werner Funk: Converting old diesel engines to natural gas is really the only viable option to get a lot of natural gas vehicles on the road. And since we're the leader in that market and virtually no competitions, we have some patents that will secure our leadership position further. I think that our company is excellent positioned for future prospects.
Juan Costello: Well we certainly look forward to continuing to track your company's growth as well as report on the upcoming progress. I like to thank you for taking the time to join us today Werner and update our investors on Omnitek.
Werner Funk: Okay. Thank you.