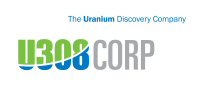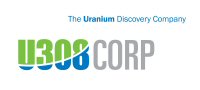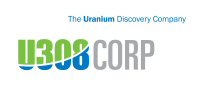 U308 Corporation
(TSX.V:UWE)
Ceo and President: Dr. Richard Spencer
[display_podcast]
Interview Transcripts:
Juan Costello: Good day from Wall Street. This is Juan Costello, senior analyst at the Wall Street Reporter and joining us today is Dr. Richard Spencer, CEO and President for U308 Corporation. The company trades on the TSX Venture and their ticker symbol is UWE. Thanks for joining us today, Dr. Spencer.
Dr. Richard Spencer: Juan, thank you very much for having us.
Juan Costello: Great, any time. Now starting off, give us an update on the Kurupung project in Guyana which you had your 10th uranium bearing structure finding.
Dr. Richard Spencer: Well, the Kurupung is a project that's developing into a big system. We just continue to drill and with that exploration we-we're finding that we're able to continue expanding the system. And, you know, it's-it's relatively low grade. It's in an excellent jurisdiction in Guyana from a mining point of view. And so but with it being reasonably moderate grade, it's critical to have a large sized deposit and that's what we will be proving up at the moment. And I think that as soon as people begin to realize that we are proving that it's a big system, we'll, we'll get a bigger and more consistent following on the, on the Kurupung. It's very similar to two deposits that Paladin resources have, one in Australia called Valhalla and another one in Canada called Michelin. But unfortunately both of those two projects are in jurisdictions that don't allow uranium mining at the moment. Our system in the Kurupung is very similar to that but in a great jurisdiction where mining is permissible.
Juan Costello: Right. And, so take us to South America now and the recent Berlin project, you also had some finding there.
Dr. Richard Spencer: Right. Well, you know, when we decided to concentrate exclusively on South America, because we-we felt that it was generally a good jurisdiction and geologically it's very similar to Africa that has seen a huge growth in uranium production and lots of uranium discoveries. And we felt that South America had exactly the same potential. It was just further behind in terms of the amount of exploration that had been done. So, we focused exclusively there because we felt that we would be able to get a better portfolio of projects at a more reasonable price. We saw reasonable value and that certainly has paid off. I mean, you know, we've-we've spoken about the Kurupung, but Berlin project in Columbia is an absolutely outstanding project.
It's going to be a big uranium project. It's located right in the central part of the country, and I think one of the really exciting things about Berlin, apart from its size potential, which we're busy proving by exploration drilling at the moment, is that it's very much a multi-commodity play. It's got phosphate with it around about the grade that's potentially economic on their own. It also has vanadium with it, it has some rarest with it particularly yttrium and couple of other things like-like molybdenum and rhenium which is used in high temperature fuel alloys.
So, it-it's a true multi-commodity play and both the vanadium and the phosphate are with these totally economic on their own but thrown together with the uranium, it really makes a project of phenomenal economical value. And we're busy drilling out it's size potential at the moment and the one question that we're-we're busy dealing with is the extent to which we'll be able to extract all of those metals of interest, the vanadium from the phosphate and the uranium from the phosphate. And we've got tests that are ongoing at the moment and we feel reasonably confident that we'll be able to publish positive test results in-in the next three to six months on that.
But that really is a true multi-commodity play and the thing that we were excited about is that from the phosphate point of view for fertilizers, the project is located right next to one of the main agricultural areas in Columbia. And also the mix of commodities is very much in line with the green energy component of things. The rare earth are being used in various solar panel technologies and-and also in wind turbines, whereas the vanadium, one of its biggest applications, apart from the fuel industry, is in the vanadium redox batteries which are used to store large quantities of electricity linked to commercial power grid.
And the reason that the vanadium batteries are so interesting is that they are big things where its sort of container-sized things. But they can be recharged and discharged instantaneously hundreds and hundreds of times both if they are linked into the national power grid, they can store excess energy during the night or whatever and then seen be feedback back into the power grid as the energy demand surges. But it's a very, very exciting technology, and, you know, we're going to have a very nice vanadium resource in Columbia apart from-from the uranium which is obviously our-our key focus.
Juan Costello: Surely. And you had the 43-101 report done at Laguna Salada in Argentina, can you walk us through that property and some of the recent results?
Dr. Richard Spencer: Juan, yes, Laguna Salada is an interesting property again that's – it's a mix of uranium and vanadium together. And so it's multi-commodity from that point of view. It's very low grade and that's what sort of sticks with-with most people that there are couple of key elements on Laguna Salada. The first one is that it's right at the surface, the uranium and vanadium is right at the surface and it's contained within a sort of river gravel that has a very large component of big pebbles in it. And so the grade that we've reported on the uranium and the vanadium is the grade of the material as you dig it out of the ground and it's soft as well.
So, there is no explosives necessary to mine it. And the key thing is that by simply sieving that material, one can strip off all the pebbles and of course then and one's able to concentrate the uranium and vanadium which are very, very fine powders right into a small component of the volume of the original sample. So, basically one ends up digging it up with a back axe or any of that kind of machinery putting it through some screens and one takes back extremely low grade to a grade of uranium and vanadium that's typical of the material that's going into many processing plants on similar uranium projects elsewhere in the world.
And that is the key message that we've got to be able to tell to potential shareholders is not to be put off by-by the grade because we're talking about the sort of crude or alluvial grade of-of the entire gravel. But because of the gravel, one can strip off all the pebbles and the coarse sand and concentrate the uranium and vanadium into a very small proportion of the original gravel and just treat it-that small proportion. So, it's-it's a very, very interesting project. It's in a province where there is an open pit mining ban at the moment, Chubut province, but the indications that we're getting out of the provincial government in Chubut province is that there's very likely to be a change to the mining law towards the end of the year and provided that mining is done in a socially and environmentally responsible manner, we should be able to get the mining permits for that. We're not at the stage of mining yet, we're-we're still working on building up the size of the resource, but we're-we're very, very excited about Laguna Salada.
Juan Costello: Well, good, and so you talked about some of the uranium and vanadium trends. What would you say makes U308 unique from some of the other players in the sector?
Dr. Richard Spencer: Well, we're a typical junior at this stage. We have a resource, we started off 2011 with a resource of 7 million pounds. And our objective is to get to about somewhere between 60 and 70 million pounds of uranium resource by the end of the year. So, in 2011 alone to increase our resource by a round about 10 times, that would take us from the typical junior now to a company, a uranium company of sort of intermediate size within one year, and we believe that we all have very similar sort of growth profile of the uranium resources in 2012 as well.
So, you know, despite being a uranium junior now, we have a phenomenal growth path ahead of us. And I think that's what separates us from-from most of the peer companies. There are not many companies, including the majors, who have that resource growth target on their radar screens at the moment. That's the first thing, we're on a very, very steep growth trajectory. Second thing is that we're in good jurisdictions, South America, the countries in which we're working have good mining policies and they are stable countries. And, you know, I think the third component as to why we should be attracting interest from shareholders is the mix of commodities, not only do we have the uranium, but we have vanadium in both Columbia and in Argentina.
And there is a fertilizer component as well, the phosphate, and I mean, you know, as the world's population grows, there are going to be two key areas of huge growth, the one obviously is in food and the other is a requirement for energy. And we feel that we're very well placed from the energy component in potentially producing uranium and vanadium in the short term and having very strong resources in both of those commodities. But also from the food point of view, we have the phosphate component right on the edge of one of the big agricultural producing areas in Columbia. And it's just that mix of commodities I think sets us apart from many other company.
Juan Costello: And you recently strengthened your Board with a new addition to the management in South American expertise, Pablo Marcet, and can you talk about that and a little bit about the management there?
Dr. Richard Spencer: Well, I think the appointment of Pablo sends an important message. He is an Argentinian national, he has a huge amount of experience in South America and it just reiterates our focus on South America and that as we increase our resources per our profile within the South American companies is going to be elevated and we felt that it would be prudent to put a South American national on the board to help with the sort of political side of things. Our – and, you know, I mean, Pablo would be the sort of leading edge of that. We have great financial expertise and financial support from the other directors and so we're linking this sort of financial and exploration side with an Argentinean national on the board.
And so that just underscores our commitment to South America more than anything. And in terms of management, our management in Columbia is entirely Columbian, in Argentina is entirely Columbian – sorry, in Argentina is entirely Argentinean, and in Guyana we have a couple of Canadians working there with the local people and so we have tried to ensure that we are using local groups in each three of the three areas of operation and that certainly give a huge advantage in being able to understand local condition, understand what is important to the local community and to ensure that the local community has a rapport with regards to doing the exploration in the field.
And it just helps us to have a seamless relationship in the areas in which we're working and certainly the social side of things as well as the environmental, but the-the social is absolutely key to keeping people comfortable with what we're doing, building up trust with the local communities and helping them to see the advantages of having us working within their environment and allowing them to feel absolutely involved in the development of the project.
Juan Costello: Right, that's certainly very important. And what are some of the goals and milestones that you and the team there are hoping to accomplish over the next year?
Dr. Richard Spencer: Well, the key one is the 10-fold increase in the resources in ten thousand and eleven – sorry, in 2011, we are very well advanced along that road. We will be able to deliver on that increase in resources and in fact, as I mentioned earlier, we think that we'll be able to increase resources by a similar amount in 2012. So, a very strong growth profile and so that's our key milestone. In Berlin in Columbia, the other milestone is in the second half of 2011 to be able to report on a means by which we plan to get the various commodities out of the ore rock. And so those are the two key milestones for 2011 and 2012. We would, we would just continue to increase the size of the resource and we see the principal resource being in Columbia and the second resource being either Argentina or Guyana at the moment. It's a little difficult to see exactly which project is going to come through more strongly. It will probably be Argentina actually because of the simplicity of the process of getting the uranium and vanadium from that loose unconsolidated gravel.
Juan Costello: Right. And in terms of the company's investment story, do you think that the, your message is completely understood and appreciated by the financial community?
Dr. Richard Spencer: No, I don't think it is. I think, obviously, we've been whacked pretty hard by what happened in Japan in March. I think that people are beginning to realize in fact how well those reactors actually performed under pretty extreme conditions and the fact that they were hit by an event. That earthquake was seven times more powerful than they were actually designed to withstand. So, I think after the initial shock of what went on there, people are beginning to realize that nuclear is part of our future and it does have a phenomenal track record of safety. And, you know, I think that we will, we will while that realization or sort of realignment of thinking is happening, we are just beavering away in the field to make sure that we get that hit those resource milestones.
And I think that by the time people start to pay attention back in the nuclear space, we should be a company that's hitting the news frequently and we have an extremely strong news flow planned for the second half of the year. So, I think that our name is going to be getting out there, but obviously the key thing is to be talking to people like you and talking to potential investors and also just meeting those, those milestones. And I think that the investor appreciation will come out of those different avenues. I think that at the moment people are a little bit skeptical that we will be able to achieve the 10-fold increase in our resource base within one year and I don't blame them for that, that's being a little bit skeptical. But I think that as we deliver on those milestones, we will gain the confidence of the investors out there.
Juan Costello: Certainly. And so once again joining us today is Dr. Richard Spencer the CEO and President for U308 Corporation which trades on the TSX Venture, ticker symbol, UWE, trading at 40 cents a share. The market cap is north of 41 million and before we conclude, Dr. Spencer, to briefly recap some of your main points here, why do you believe investors should consider the company as good investment opportunity?
Dr. Richard Spencer: A very good resource growth profile is the first point. The second point is that it's a multi-commodity resource profile as well. We have uranium principally, secondly, vanadium, thirdly, phosphate, which is critical for the agricultural industry. And we will be producing resources – resource estimates on those other commodities as well as the uranium. So, a nice broad-spectrum of commodities for the energy and agricultural industries.
Juan Costello: Well, we certainly do look forward to continuing to track the company's growth and report on your upcoming progress. And I'd like to thank you for taking the time to join us today and update our investors on U308.
Dr. Richard Spencer: Thanks very much, Juan, I appreciate it.