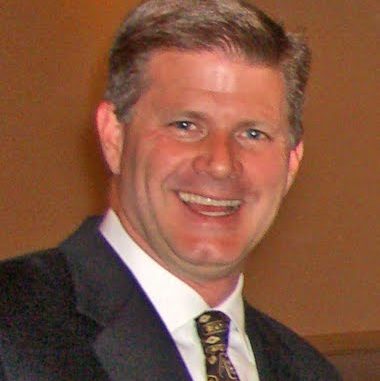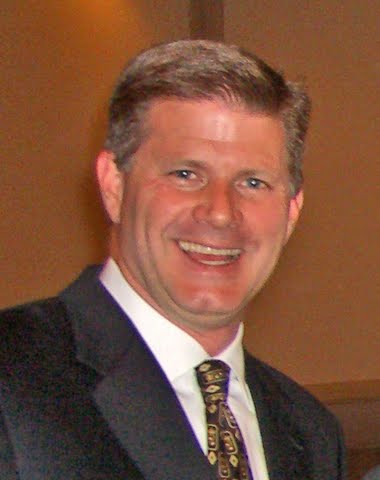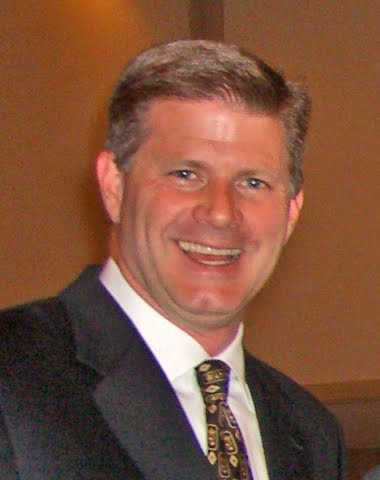 BioLargo, Inc
(OTCBB:BLGO)
President: Dennis Calvert
[display_podcast]
INTERVIEW TRANSCRIPTS:
Juan Costello: Good day from Wall Street. This is Juan Costello, senior analyst with the Wall Street Reporter and joining us today is Dennis Calvert, the president for BioLargo incorporated. The company trades on the Bulletin Board and their ticker symbol is BLGO. Thanks for joining us today, Dennis.
Dennis Calvert: Thank you, Juan. It is my pleasure.
Juan Costello: Great, good to have you back on. Now, starting off, talk about your main platform technologies, which are both iodine related and include Odor-No-More.
Dennis Calvert: Yeah, sure, thanks Juan. Our inventor and started work together in 2004, and he had made a number of discoveries and filed the first couple of patents. Since then, we've filed about 23 or 24 patents. We have received two more issue patents, a number of international filing, and all the intellectual property is focused on the precision generation of the molecule, the free iodine molecule I-2, the same molecule found in nature, part of the rain cycle. It is part of, , earth's natural disinfectant, a disinfectant to cleanse the earth. And so, Ken made the discovery that we could chemically generate and isolate the I-2 molecule through the reaction of micronutrient salts, basically, all GRAS, (Generally Recognized As Safe), and these components are the stuff of food and that we can react them with H2O and then, isolate the I-2 molecule so that the molecule can be put into products so that they feature what the free iodine molecule can do, which is namely three things, odor-moisture, disinfection and contaminated water.
So, as you can imagine those are some pretty broad categories, odor and moisture control, disinfection and contaminated water. Basically, those applications touch most industries in the world and so the trick has always been for us to identify which of those we can get to market first. We started first in the odor and moisture, because it is the lower barrier to entry and we're now highly-highly focused on disinfection and contaminated water strategies in a number of vertical markets. And so it really, truly is a platform technology with applications all over the world.
Juan Costello: Well, definitely, and you're best known for your Odor-No-More platform which is animal bedding. Can you talk a little about the product?
Dennis Calvert: Yes, that's a great story, it is a question of how does a small company like BioLargo find its way through the barriers to entry, because the barriers to entry into some of these markets are huge in these billion dollar markets, right? So you're dealing with incumbent technology, incumbent players, each usually in the billion-dollar range. They like their market share and will preserve it very carefully. So we had to figure out a way, with the resources that we have, to get through the barrier to entry and prove that the technology has commercial opportunities that are valuable. Well, we started in the horse market. It is a great story, and in the first year we won three of the top industry awards.
We established a national distribution footprint. We brought in a supply chain partner, a company called E.T. Horn, in business for 50 years. They offer us 14 ship points and turn key manufacturing and supply chain support. So, just recently in the Odor-No-More, we've recruited independent sales reps, brought in the top distributors in that space, typically selling into the feed and tack industry. And what's interesting about it is last fall we won a Horse Product of the Year award through an independent review by The Horse Journal.
The Horse Journal is the leading independent product reviewer in the industry. And so we were so pleased to win The Horse Journal Product of the Year award, and it is a big deal. So it is really getting some organic traction. It is growing steadily. We're anxious to sell more. It is interesting because the product is such a great product. We have incredible testimonies and some of the leading players throughout the horse industry using that product. And, its use in this area is all about odor and moisture, respiratory health.
We've reduced costs, we've reduced the consumption of bedding and it is all about improving the environment for a healthier horse. So that's respiratory care and health care. And so the health claims are actually advancing pretty dramatically, so we're working with-we just signed a strategic alliance with the Kentucky Horse Shoeing School, which is interesting, because the horse shoe field is the leading foot care professional in the horse industry. And so we're doing all kinds of work to advance the health claims.
It is a really interesting business. Now, I think the significance of that is that while we've made traction in the marketplace, what it is really done is prove the claims associated with odor and moisture because that's really the key, right? And as a result of that just under 90 days ago, we signed our first major license with the number one seller of pet products-seller and distributor of pet products in the United States, which is a company called Central Garden and Pet. Their symbol is CENT.
So, Central Garden came to us, wanted to secure the exclusive rights for the use of our technology in all pet products. And so we went through an entire proof of claim, product review, consummated the transaction about 60-90 days ago and it is a big deal for Biolargo. We expect to launch a series of products, because it is a platform agreement. Minimum performance is required for Central Garden to maintain their exclusive rights to use of our technology in the pet industry.
And again the principal focus in those products is odor and moisture control. And I think the key thing for our audience to remember is that the Central Garden agreement starts with one product, but it really contemplates the exclusive use of our technology for all pet product applications which is, literally, dozens of products, at least potentially dozens of products. And some of them are significant. I mean the pet industry is just a massive industry. So as you look back on strategic decisions, right, for Biolargo, what did we do right?
Well, we proved that the technology has a commercial value in a product design to do something important, namely odor and moisture and health. As a result of the success of that, it was recognized by the industry with the Product of the Year award and as a result of the Product of the Year award, it positions us to leverage the technology through licensing with the number one seller of pet products in America. They do about two billion a year. I think their total revenues in the pet sector are just under 900 million and they sell in something like 35 or 38,000 retail outlets, and, you know, they are-they are just the big gorilla in the space, and we're really thankful to have the relationship and anxious to see the products hit to market. So Odor-No-More has been a really good thing for us.
Juan Costello: Certainly. And, as you mentioned, there's a myriad of users and applications for the technology. Can you talk a little bit about that being –can talk a little bit about being selected by the Canadian government?
Dennis Calvert: There's a whole series of things that impact your plan when you want to launch technology into the marketplace, that's just, it is a daunting task.. The barriers to entry in so many of these markets can be technical, regulatory, supply chain, marketing, distribution, the list is just unbelievable, and so for a small company, it is the real challenge. So, what we did, we said to ourselves, let's start with validating commercial efficacy like we did with Odor-No-More.
The other thing that we've done is advanced our patent estate and our proof of claim, which is this idea that we have assembled data, data and third party proofs that are undeniably true, right? In fact, we all would say well, we've done I think very well as we've raised the bar for the proof of claim to the highest level, the highest level available, using independent research with university work to review GLP work Good Lab Practices, by independent labs, specialists really, , highly specialized people they come behind us and validate our technical claim.
So, this is one of those examples, recently we were selected as a founding member of a new research share at the university of Alberta in Edmonton and the research share has been sponsored by the Canadian government and we're joined by six of the top Canadian oil companies as well as the regional water district to focus on solving the oil sands contaminated water problems that are associated with the tailings ponds. Now we've got a lot more detail coming but the selection by itself is really a significant sort of expansion of awareness and recognition of our technology. And so we're already being invited to join additional similar projects in the research field because of our technical prowess.
Now the oil sands which is really fascinating is one of the, it is really the second largest depositor of oil in the world behind Saudi Arabia. It is controversial in many ways because its abundant in supply and then there are concerns, about whether or not the environmental impact is quite "worth the price." And so there's a real focus on the industry to-to ensure that they're practicing the best practices from environmental safety and concern and one of the by-products of extraction is water. Now, it is just a fascinating business, and is focused in one county in Canada and is is producing 1.9 million barrels of crude a day, and one of the by-products of this extraction is contaminated water and so the traditional method for treating that contaminated water is to do onsite storage where they essentially put it in settling ponds and let nature cook it over an extended period of time.
So, they wait on, UV and ozone and gravity and all sorts of things to really mitigate the impact on the environment from the contaminated water. As a result of our advancement, we've really positioned ourselves as a a part of the significant solution to not only reduce the footprint, in other words to reduce the amount of water that is stored onsite for contamination–and clean it up. So the first would be to help clean up the settling pond. The second opportunity really is to-is to work with the Canadian government and industry at the university and the water district to really design process systems that will allow you to treat contaminated water real time to maximize recycle reuse. Recycle and re-use for the water is really the goal, which means you won't need the tailings pond in the first place.
And so we were hand selected because of our technical prowess to be part of a team organized to develope the scalable solution. Now, you're talking about a massive scale. The industry needs to come together and the government and the university has brought that all together. So we're really quite pleased to be associated with the team and there will be a lot more details coming, but it is a very exciting opportunity for us now. Two things that happened in addition because of our proof of claim, two leading-really internationally recognized industry experts have joined our company recently, just about six months ago, the former CTO of Halliburton and Senior Vice President who's also the current executive director of The Research Triangle Energy Consortium, a gentleman named Mr. Vikram Rao-Dr. Rao. He learned about our technology, and believes that there's a significant role for us to play in the oil and gas industry. So he agreed to come on board to help us navigate and position the technology to find commercial traction within the oil and gas industry.
It is really quite a big deal. He's quite a professional and a wonderful man and we're glad to have him associate with our business. And then just about 90 days ago, Mr. Harry Delonge, former senior technology officer, Pepsi-Cola and a life time award winner in the water industry and the International Society of Technologies for the Food and Beverage industry agreed to join our company to help us navigate the positioning and commercial track for our technology in the food and beverage industry. These two technologists have joined our inventory and CTO, who is one of the leading technologists in the iodine chemistry, and active in the iodine field who is our inventor Ken Code.
So now we are joined by two leading technologists from the oil and gas, from the food and beverage industry to come beside us now to advance our intellectual property and develop proof of claims to find a successful commercial track to really make a difference in those massive industries, They are just massive. And so in many ways, , we're kind of cutting edge technology, doing things with iodine chemistry and materials treatment that no one else in the world has ever done. And we believe in many ways performing at a rate and efficiency using this, we, , we always refer our technology as nature's best solution, it is the all natural one, the green technology that's so safe and-and really easy to use.
So, it is a very exciting time to have those people associate with our business. And in fact what's happened, Juan, is that some of the hot topics in the oil and gas industry like the fracking fluids is keenly in sight. Now, again the barriers are-the barriers are huge and sometimes the adoption rate acceptance side for it is sometimes tricky, but, you know, from our perspective, we always aim at the top and we want to enter the market very much like we did in the pet industry. We aimed at the top. When we went into the market we aimed at the top and partnered with the best available in the industry.
And it is a very similar strategy in the oil and gas space, so here we have just expanded awareness and recognition of the technology at the highest academic level, government level, industry level, and so we believe it is really just a matter of time before you find your way through the barriers and can turn the technology into a money-making adventure. So it is pretty exciting, you agree?
Juan Costello: Well, definitely a lot of key developments since our last interview. And, so looking at the next year or so, what are some of the milestones that you and the team are hoping to accomplish?
Dennis Calvert: Yes, thank you. I think the most important, of course, is to get the business situated on a revenue cycle so that it can operate from sales. I think it is the most important thing we could do. And we believe that we've laid the groundwork for that to occur. So, as we expand on our existing commercial endeavors, which is mainly in the Odor-No-More platform and then which is centered in the equine field and then the work for Central Garden. Between the two, we believe that they can get us there. And so that's number one,, run the business with cash flow generated from sales. That's the most important thing.
Secondly, we want to advance the clarity of commercial track within some of these global industries and begin and take it from proof of claim, into negotiation, pretty much like we did in the pet industry, in order to prove the claim and then secure the association with a key industry partner to help break through the barriers, including supply chain, distribution, to establish a market presence and literally scale and ramp up sales of the technology with the stroke of a pen, so to speak, at least, figuratively. The concept there being instead of competing with the largest players, license our technology to them, partner with them, figure out how to do the business deal, and work to see our technology, scale up in a significant way, very rapidly. So, sometimes there is a lot of quiet activity, but the minute it goes, (ramps up through licensure) it really can go in a really big way.
And so when we talk about milestones, first, we need to make money, see the technology find its way through multiple products with our first globally recognized license deal with Central Garden and Pet. That would be great and we think it is very achievable and we're excited about multiple product designs and opportunities.
In similar fashion, in other things we're working on are all focused to then advance our proof of claim and find our way into the associations (licensure with an industry partner) that help us find a commercial traction in the oil and gas and the food and beverage. Now you've got to remember our platform technology has a lot of other opportunities in other industries, and people come into us all the time for product designs and potential collaboration or association.
So, there's a good chance some of those will advance but our heart and our focus is really in those simple things support Central Garden, advance our proof of claim, find the channel and the partner for commercial track, and so they all positioned for,enhanced recognition and performance, including financial performance. I think that's the key for our success. That's what we're doing.
Juan Costello: Well, great. And so once again joining us today is Dennis Calvert, president for Biolargo Incorporated. The company trades on the Bulletin Board. Their ticker symbol is BLGO currently trading at 39 cents a share. The market cap is north of 24 million. And before we conclude, Dennis, to recap some of your key points here, why do you believe that investors should consider BLGO BioLargo as a good investment opportunity today?
I think in summary it is really simple, the company has secured its first major license and the minimum revenues which are associated with the license can carry the company to a substantial revenue base which will be both meaningful and material. And so, that's a big deal and so it is a matter of time as it continues to expand and ramp and so we're optimistic about that. Number two, we've positioned ourselves at the highest academic, intellectual and industry level through work to establish our proof of claims and through association with industry leaders which is giving us the competitive edge, if you will, on advancing technology through an adoption cycle at a faster rate than would otherwise be available to most companies.
Start at the top, right and then find your way through. The third things is at the fundamental level any of those commercial opportunities that we talk about are really so massive that we believe even the parts associated with our business are in many ways probably more valuable than the whole and at 25 million in market cap we're just not satisfied with that at all. And so we believe that it is a good time to really look at the company at this valuation level and study its fundamentals and, of course, we are full reporting and current in our filings, and our risk factors are clearly stated in our annual report.
So, with all the forward-looking statements and safe harbor notices, we do believe it is worth the time to study to analyze how we fit in these billion dollar markets. And then finally, it is really important also to understand that even when you look at our balance sheet and our published financial position, all of the debt associated with our company is mandatorily convertible on a fixed term and calendar at a fixed price and fixed calendar. This is really critical because our business is really, in fact we believe by minimizing debt, operating on a cash basis as much as possible that we've really positioned ourselves to have the staying power to compete and get through the various barriers to entry in these billion dollar markets. In fact, we have survived one of the worst financial global crisis in the history of the United States, which was very difficult for everyone including us, but we weathered it. We tightened our belt, got through it, we launched products, won three top industry awards, signed our first license, and all the while, as you likely know, we did it when many companies literally closed up shop, when the global crisis hit, and in comparison, we actually thrived.
All of these considerations bode very well for the company, and especially so, when considered the opportunity available to us as the financial markets turn, Companies are looking for more innovation to distinguish their products in the marketplace, and that is what we represent, a way to distinguish their products and performance. We have a significant and innovative technology that helps our partners compete more effectively. So, there is a lot of money at stake in some of these market. We believe BioLargo is a great business and has a great future. So, we're very excited.
Juan Costello: Well, we certainly do look forward to continuing track the company's growth and report on your upcoming progress, and I'd like to thank you for taking the time to join us today, Dennis and update our investors on BioLargo, it is always a good having you on.
Dennis Calvert: Yeah, thank you, Juan it is really great being here and I'll talk to you soon.
Juan Costello: Definitely.
Dennis Calvert: All right.
FORWARD LOOKING STATEMENTS
THIS PRESENTATION CONTAINS CERTAIN FORWARD-LOOKING STATEMENTS. THESE FORWARD-LOOKING STATEMENTS, WHICH ARE INCLUDED IN ACCORDANCE WITH THE SAFE HARBOR PROVISIONS OF THE PRIVATE SECURITIES LITIGATION REFORM ACT OF 1995, MAY INVOLVE KNOWN AND UNKNOWN RISKS, UNCERTAINTIES AND OTHER FACTORS THAT MAY CAUSE ACTUAL RESULTS AND PERFORMANCE IN FUTURE PERIODS TO BE MATERIALLY DIFFERENT FROM ANY FUTURE RESULTS OR PERFORMANCE SUGGESTED BY THE FORWARD- LOOKING STATEMENTS IN THIS PRESS RELEASE. ALTHOUGH WE BELIEVE THE EXPECTATIONS REFLECTED IN SUCH FORWARD-LOOKING STATEMENTS ARE BASED UPON REASONABLE ASSUMPTIONS, WE CAN GIVE NO ASSURANCE THAT ACTUAL RESULTS WILL NOT DIFFER MATERIALLY FROM THESE EXPECTATIONS. FROM TIME TO TIME, THESE RISKS, UNCERTAINTIES AND OTHER FACTORS ARE DISCUSSED IN OUR FILINGS WITH THE SECURITIES AND EXCHANGE COMMISSION AND CAN BE FOUND AT WWW.SEC.GOV
NOTHING IN THIS BLOG OR ITS RELATED LINKS IS INTENDED TO CONSTITUTE AN OFFER TO BUY OR SELL SECURITIES.