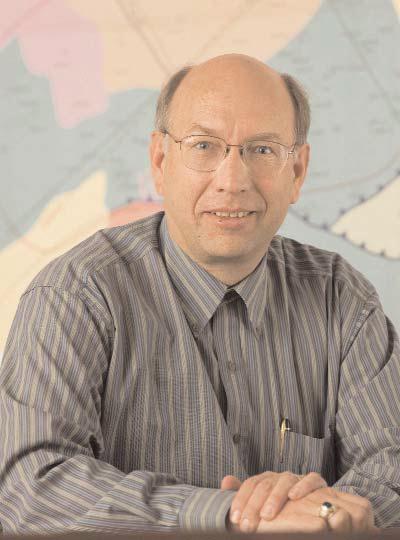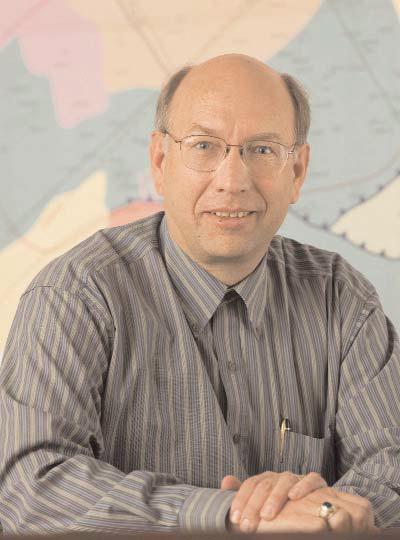 Canamex Resources
(TSXV:CSQ)
CEO: Greg Hahn
[display_podcast]
Interview Transcripts:
JUAN COSTELLO: Good day from Wallstreet, This is Juan Costello, Senior Analyst with the Wallstreet Reporter and joining us today is Greg Hahn, the CEO for Canamex Resources. The company trades on a TSX venture and their ticker symbol is CSQ. Thanks for joining us today Greg.
GREG HAHN: Well, thanks for the opportunity to meet with you today.
JUAN COSTELLO: Certainly. Now starting off, give us an update on your Aranka North project and which you commence the stream sediment and sampling.
GREG HAHN: Okay. Well let me back up a bit by saying that Canamex is a recently established company and earlier this year we decided to seek a strategic land position in the country of Guyana because there were some amazing gold discoveries being made in Guyana and we felt it was very early stages to get in and establish a prominent land position on what we perceived to be an excellent gold trend.
So we did that through the middle of the year and just concluded our acquisition of the Aranka North property on August. Since August we've concluded some aerial geophysics which has identified over 15 quality and large geophysical targets which we've announced two or three week ago. And then following up on that airborne geophysical data, we have announced the commencement of stream sediment geochemical sampling to follow the source of alluvial gold that is present on the property up towards the head waters of the drainages where we believe the gold is coming from, and where the geophysical anomalies are located.
JUAN COSTELLO: You also completed a geophysical survey earlier in the month?
GREG HAHN: Yes, we completed the analysis of the geophysical survey back in late August, early September and then launched into the stream sediment sampling program to follow up on that commencing this week.
JUAN COSTELLO: Great and you also have a play out in Nevada: Bruner?
GREG HAHN: We do. One of the things that attracted me to joining Canamex was the presence of the Bruner property, which is located in Central Nevada on the intersection of two structural trends which both hosts multi-million ounce gold deposits. And we believe that Bruner has the earmarks of a substantial gold deposit. How large, we really can't say other than in 1993, Miramar Mining Company, which was subsequently acquired by Newmont, published a press release that indicated the presence of 385,000 ounces of gold on the property. Now that's not currently compliant with the regulatory reporting requirements but it's our intention to drill the deposit this fall and throughout next year in order to bring the database up to the standards required for current reporting requirement. Then that will allow us to generate a resource report in compliance with Canadian reporting standards of the contained ounces of gold there.
JUAN COSTELLO: Certainly. So yeah, talk a little bit about some of the trends right now in your sector and how will position Canamex is to capitalize on them?
GREG HAHN: Well, obviously gold has been on a tear this year. It's come off a bit here in the last week or so, but prior to this correction gold is up $500 for the year, which was up about 35 percent. It's come off about half of that, so it's still up pushing 20 percent for the year. The gold equity companies have not followed suit and generally they drag or tail a little bit behind gold itself, so we would expect the sentiment and the gold equities to pick up as gold continues to pull prices continue to rise. Also, junior gold companies are valued at some very standard metrics. One is roughly $50 per ounce of gold in the ground and another metric would be $100 per ounce of gold contained in measured and indicated resources. And so our objective in getting the Bruner resource into a regular, the right compliant reporting status would allow us to capture that value in the market place.
JUAN COSTELLO: Certainly. What else would you say makes the company unique from some of the other players in the sector?
GREG HAHN: Well for one, we feel that Nevada is being one of the largest gold producing regions in the world. It's a very stable place to do business. We like the prospects of developing opportunities in Nevada. And then Guyana, well like I said, we think that's a world-class emerging gold district in its early stages. Currently there are about 20 million ounces of gold that have been announced in Guyana and 14 million of those ounces are on the same trends that our Aranka North project is on, so we feel we have, perhaps the premier address for discovery of the next gold deposit there.
JUAN COSTELLO: Great. So perhaps you could walk us through your background and experience, Greg. And talk a little bit about the management team there.
GREG HAHN: Sure. I joined Canamex in March of this year attracted by both the Bruner property and the opportunities in Guyana. I've been in the mining business for what would be now 35 years. I have an undergraduate degree from Dartmouth College and a graduate degree from Michigan Tech. Went into the mining business in 1976 and was the president and CEO of a copper company that acquired, explored, discovered, permitted and constructed a copper mine in southeastern Utah. But prior to that I built and operated two gold mines in southern California, so I have good operating experience in the United States. I have a lot of exploration experience throughout the world and I believe I can see a good opportunity when I see one.
JUAN COSTELLO: Well good. So what are some of the other goals and milestones that you and the team are hoping to accomplish there over the course of the next year.
GREG HAHN: Well, our number one focus in the Bruner project is to bring that resource up to our reporting compliant status and we believe we can do that by this time next year. In Guyana, our objective is to take the 15 anomalies that we have identified to date, refine our understanding of those 15 anomalies and prioritize those so that we can start to move the top priority ones along and hopefully get them to the point where we have the potential of making a discovery on one of those 15; discovery being an intercept of what's called ore grade, which is typically over one to two grams per ton over a mineable width. So our objective is to hit that project hard this coming year such that by this time next year we might have some very exciting news coming out of that.
JUAN COSTELLO: Great and as far as the way the company operates within the sector, are alliances and strategic partnerships and joint ventures' an important part of your business model?
GREG HAHN: Not yet, but they will be. I think both of our projects are in an early enough stage that, for us to get the most lever for our shareholders, we need to move them forward a bit and make them more attractive for the producing companies. I do have friends in the producing community. I have discussed with them what their appetite is for projects in both environments and we're not too far away from where they'd like to see the projects in order for them to get involved, so it's our goal to move those forward sufficiently so that they become attractive for the larger companies. And then we will have larger companies interested in partnering with us on those projects.
JUAN COSTELLO: Great. So when it comes to investors in the financial community, do you believe that Canamex story and your message and ultimately the company's upside are completely understood and appreciated by them and if not, what do you wish investors better understood about the company?
GREG HAHN: Well I don't think Canamex is well understood by the investment community at all, especially given that we just announced, or just finished our acquisition of the Guyana project within last two months and are just now starting to commence work on it and getting the news out on the work that we're doing there. So as we move those projects forward and have news to share with the investment community we expect to gather a little more of a following and get people excited about the progress that we're making.
JUAN COSTELLO: Great. And so once again joining us today is Greg Hahn, the CEO for Canamex Resources. The company trades on the TSX venture exchange. Ticker symbol is CSQ, currently trading at $0.11 cents a share. Before we conclude, Greg, to a recap some of your key points here. Why do you believe that investors should consider the company as a good investment opportunity today?
GREG HAHN: Well number one, I believe we have a foundation asset in the Bruner property that has over 200 drill holes and over 80,000 feet of drilling in it that previously has identified a– plus 300,000 ounce gold resource which we believe we can capture the value inherent in those resources by bringing that up to current reporting requirements. And then secondly in Guyana, we have a premiere property position which we believe has excellent potential for discovery of a multi-million ounce gold deposit that if successful would launch Canamex substantially into a much higher valuation bracket.
JUAN COSTELLO: Well we certainly look forward to continue to attract the company's growth and report on your upcoming progress and I'd like to thank you for taking the time to join us today, Greg, and update our investors on Canamex.
GREG HAHN: Well thank you for the opportunity to do just that.