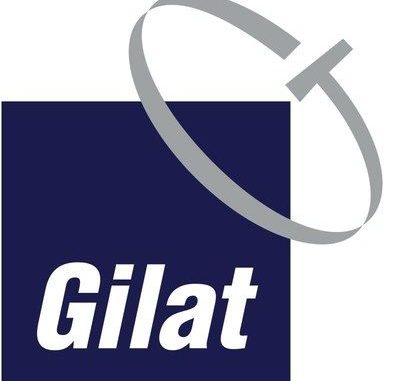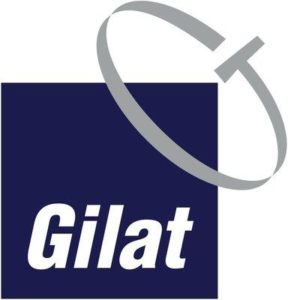 AeroEdge 6000 is a highly efficient, high performance Ku/Ka airborne terminal that includes Gilat's dual-band antenna, MODMAN and transceivers
PETAH TIKVA, Israel, Mar. 12, 2018
Gilat Satellite Networks Ltd. (NASDAQ, TASE: GILT), a worldwide leader in satellite networking technology, solutions and services, launches AeroEdge 6000, a highly efficient, high performance terminal for commercial in-flight connectivity. The dual-band terminal includes Gilat's Ku/Ka band antenna, MODMAN, and Wavestream transceivers.
The AeroEdge 6000 high performance terminal operates in both Ka and Ku band providing aeronautical broadband satellite communication for high-speed Internet and multimedia applications. The terminal includes Gilat's ER 6000-A Ku/Ka antenna, SkyEdge II-c Taurus MODMAN, Ku/Ka Antenna Networking Data Unit (KANDU) and Wavestream's Ku/Ka Radio Frequency Unit (KRFU).
The terminal allows seamless transition between Ka-band coverage and Ku-band coverage thus utilizing the best available satellite resources for cost-efficiency and performance. In support of a high quality passengecr experience, the Taurus MODMAN is equipped with a full set of embedded protocol optimization and application acceleration features. High spectral efficiency is delivered via wideband DVB-S2X carriers in the forward direction and fast adaptive and spread-spectrum LDPC transmission in the return direction. Operated over Gilat's SkyEdge II-c multi-service platform, AeroEdge 6000 is a new addition to the family of SkyEdge terminals.
"We are pleased to bring to market AeroEdge 6000, a complete terminal with superior system transmission performance and efficiency. The terminal maintains application continuity with automatic beam/gateway and satellite switchover, and was designed to assure continuous gate-to-gate operation," said Amir Yafe, Head of Products at Gilat. "The terminal recently achieved download speeds of 130Mbps in a live customer demonstration in China with dozens of concurrent users. This terminal is a major milestone in Gilat's strategy to leverage our global IFC expertise and leadership for adoption to local markets and with regional service providers where different frequency bands are used in different flight routes."
The new terminal will be on display at the Satellite 2018 show in Washington DC, March 13-15, at Gilat's booth # 809.
About Gilat
Gilat Satellite Networks Ltd. (GILT) (GILT) is a leading global provider of satellite-based broadband communications. With 30 years of experience, we design and manufacture cutting-edge ground segment equipment, and provide comprehensive solutions and end-to-end services, powered by our innovative technology. Delivering high value competitive solutions, our portfolio comprises of a cloud based VSAT network platform, high-speed modems, high performance on-the-move antennas and high efficiency, high power Solid State Amplifiers (SSPA) and Block Upconverters (BUC).
Gilat's comprehensive solutions support multiple applications with a full portfolio of products to address key applications including broadband access, cellular backhaul, enterprise, in-flight connectivity, maritime, trains, defense and public safety, all while meeting the most stringent service level requirements. Gilat controlling shareholders are the FIMI Private Equity Funds. For more information, please visit: www.gilat.com