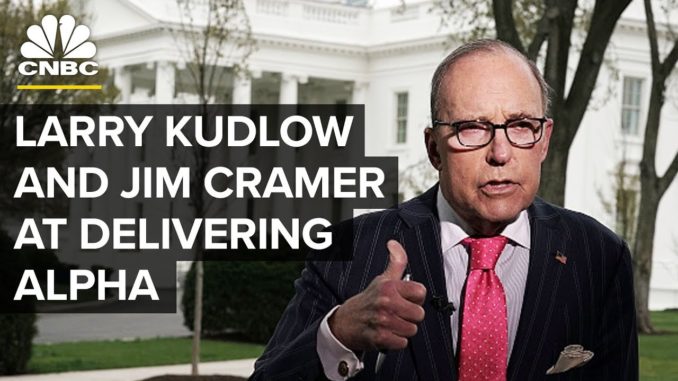 Larry Kudlow:
- We could be at the BEGINNING of "real" growth cycle after 8 years slow growth
- 4-5% GDP growth possible for next 4-5 years
- Inside look at the trade wars & possible upside surprises . . .
This content is available to members only.
If you are an existing member, please LOGIN
Not a member? Sign up for a FREE trial account now ($49 per month value), and get immediate access.
Register New Account
.
Institutional / team access subscriptions, contact Melissa Walters 212-871-2057 ext 2
subscribe@wallstreetreporter.com.