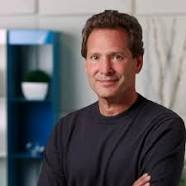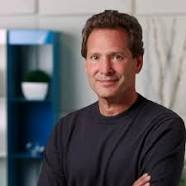 The year is still not finished, but we can safely say that PayPal CEO Dan Schulman is being awarded Wall Street Reporter's prestigious ASSHOLE OF THE YEAR award.
This prestigious award goes to public company CEO's who exemplify the worst elements of the American enterprise system.
Wall Street Reporter's history dates back to 1843, and our ASSHOLE OF THE YEAR award is a great honor for the recipient. On par with Time Magazine "Man of The Year", and even the Nobel Prize.
While the official  award is given at year end, we can now state the reason why Dan Schulman, PayPal CEO is a sure winner.
What makes Dan the clear winner?
PayPal CEO Dan Schulman, is a true visionary, bold innovator and great entrepreneurial leader. At least the is how he like to portray himself in his public profiles, and interviews.
Dan spends many hours, each week (on his shareholders dime) fabricating his "personal brand" as a great tech "leader" "Bold" "Innovator" whose is "passionate" about serving his customers.
How much does PayPal and Dan Schulman love his customers? So much so that it is nearly impossible to contact the company on the telephone. If you ever have a problem with your PayPal account (and you will),   good luck getting an actual human being on the phone. When you do, it is likely somebody at a call center in what President Donald Trump refers to as a "shithole" country. There you will get wrong information, and your problems will get multiplied. You will spend many, many, hours of your life dealing with low-paid, ill-trained people who will make your life miserable. Dan Schulman is able to take these cost savings, and re-invest in his personal salary and bonuses of about $20 million per year. Genius.
PayPal has net profits of nearly $2 billion per year, but apparently investing a few dollars in decent customer service, is not on the agenda. It is better to invest this money in talking about how much you care, than actually doing so.
Dan Schulman is all about paying lip service to the concept of "customer service"
Nextly, lets focus on PayPal's thievery. In a recent experience with using a PayPal account to allow Wall Street Reporter's customers to buy advertising using PayPal/credit cards – PayPal has wisely chosen to put a freeze on the account (with our funds frozen) because apparently they see any incoming funds greater than $79, as a "suspicious transaction".  In our case, it is about $11,000 in marketing/adverting sales which came in through PayPal.
After numerous calls and hours wasted dealing with calling Palpal's "customer service" this problem, and sending numerous documents, ID's, etc. PayPal has not released the funds. On top of all this, they actually REMOVED from our bank account additional funds. As of October 30, 2018 PayPal has removed from our bank account and frozen almost $11,000 – without any notice, or logical cause. Update: as of November 1, after spending 4+ documented hours on the phone with multiple paypalers, it appears that PayPal is finally releasing our money back to us.
When Dan Schulman is not stealing from his customers, he is stealing from his shareholders by imposing his nutty left-wing values, on them.
To boost his popularity on the leftist cocktail circuit, Dan has recently jumped on the "anti-guns" bandwagon. Dan Schulman has decreed that PayPal will no longer process transaction that involve guns or ammunition. Why?  Dan is far wiser and more enlightened than the Founders of the United States, or the US Constitution which insists on the RIGHTS of citizens  to bear arms.
Dan Schulman decided to cancel opening an office in North Carolina after Republican Gov. Pat McRory signed into law a bill requiring people to use the biologically correct bathroom. i.e .Men and Women going to their own designated bathrooms. (Something invented around the time of the first public bathrooms in ancient Rome). In Dan Schulman nutty liberal/marxist mind, this "violates the values and principles that are at the core of PayPal's mission and culture." Yet, PayPal's "values" didn't keep the company from opening and maintaining a global operations center in Malaysia, where homosexual acts are punishable by public lashings and jail sentences up to 20 years. PayPal does business in numerous Muslim countries where homosexuality is punishable by death, and where Christians are routinely murdered, and persecuted.
What's next for virtue-signaling Dan Schulman?  certainly a crusade against global warming. Dan will ban companies that "cause global warming" from using PayPal.
Perhaps Danny Boy is hoping for a pat on the back from such renowned liberal's as (alleged) rapists/"sex assaulters" Harvey Weinstein, Les Moonves, and Charlie Rose, and Bill Clinton.
Rest assured, Dan Schulman will issue these edicts whilst flying on PayPal's corporate jet (with fellow "Tech visionary" Al Gore).
While it is all well and good for the owner of a private company to impose is own values on his company, it is certainly not the case when you are merely a hired hand like Dan. You are hired by the shareholders with only one mission: to maximize shareholder value. This means making money for the company is the only thing you should be focused on, Dan. Do your personal crusades on your own dime.
Sadly, Dan Schulman is focused on EVERYTHING but the actual business of PayPal. Dan's priorities are promoting liberal social "values" at the expense of PayPal's shareholders and customers.
Dan Schulman is boldly pursuing a "bold agenda for change".
By the way, have we told you yet, that Dan Schulman is a BOLD INNOVATOR and FEARLESS VISIONARY? Dan and his PR team want you to believe this myth.
How much of a BOLD ENTREPRENEUR INNOVATOR risk-taker is Dan Schulman?  So much so, that he spend the first 20 years of his career clawing his way up the corporate ladder in various mid-level management jobs at AT&T. From there, it was a stints at Sprint and Virgin Mobile where Dan exploited poor American's with no access to credit, so he could sell them pre-paid phone service.
Dan's entire career was well-paid jobs in the safe bosom of corporate America. Dan has never started a business, or dealt with a payroll, or created any innovation. Yet, reading the drivel in Dan's interviews, you would assume that Dan Schulman single-handedly started Paypal. Very much like Dan's pal, Al Gore invented the internet.
Dan Schulman, congratulations on being named Wall Street Reporter's  ASSHOLE OF THE YEAR!
Your family must be very proud of you.
#deletepaypal