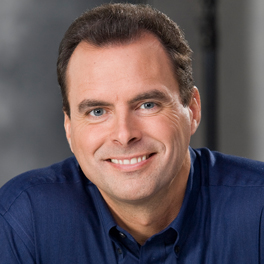 Lance Roberts, Chief Investment Strategist for Clarity Financial and the Editor for Real Investment Advice.com, explains his concern for a possible "capital destruction event" over the next 24 months, once the "everything bubble" inevitably bursts. Lance Roberts discusses how he is positioning his clients in defensive stocks such as CVS, JNJ, PG, and  retailers such as TGT, DG, WMT which could benefit from downshifting consumers in recession.
Roberts owns NVDA which he calls "fundamentally cheap".  He is bearish on TSLA for reasons including  increasing competition entering from Audi, Porsche, etc. "which can actually produce vehicles on time, and service them". As the poster child of "wealth bubble", TSLA's expensive vehicles are particularly sensitive to recession, and a crash in sales volume, could result in TSLA  acquired at "fundamental value of $50-100" by one of the major manufacturers.
Clarity Financial is based in Houston, Texas and serves clients with portfolios in the $250K-$5 million with an average account size of $750K. The firm has $800 million in assets under management.