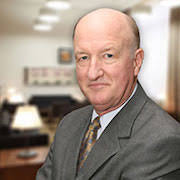 Mark Skousen, Ph.D., editor of the legendary Forecasts and Strategies newsletter, discusses his outlook for stocks and the economy in 2019. Considered as one of the top economists, Mark is a highly pragmatic investor, who is comfortable navigating both goldbug territory, and disruptive innovation stocks, in search of profits.
In this interview Mark explains how and why he is deploying his SWAN (Sleep Well At Night) strategy, which focuses on quality, dividend paying stocks. Some current favorites included Main Street Capital Corp. (NASDAQ: MAIN), Omega Healthcare Investors (NYSE: OHI . . .
This content is available to members only.
If you are an existing member, please LOGIN
Not a member? Sign up for a FREE trial account now ($49 per month value), and get immediate access.
Register New Account
.
Institutional / team access subscriptions, contact Melissa Walters 212-871-2057 ext 2
subscribe@wallstreetreporter.com.