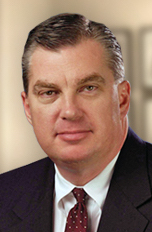 Interview with investment guru Bryan Perry discussing opportunities in high-yield, and tech stocks.
Bryan shares his outlook on US economy and stock market, and how he is positioning his newsletter subscribers to profit in 2019. Among dividend stocks, Bryan Perry's current favorites include: Icahn Enterprises LP (NYSE: IEP), and STORE Capital Corp (NYSE: STOR).
Bryan Perry sees exciting opportunities in the emerging 5G wireless market, and "toolmakers" for IT and life sciences, which he expects will be dominant investing themes over the next few years. Companies discussed include: Intel (NASDAQ: INTC), Twilio (NASDAQ . . .
This content is available to members only.
If you are an existing member, please LOGIN
Not a member? Sign up for a FREE trial account now ($49 per month value), and get immediate access.
Register New Account
.
Institutional / team access subscriptions, contact Melissa Walters 212-871-2057 ext 2
subscribe@wallstreetreporter.com.