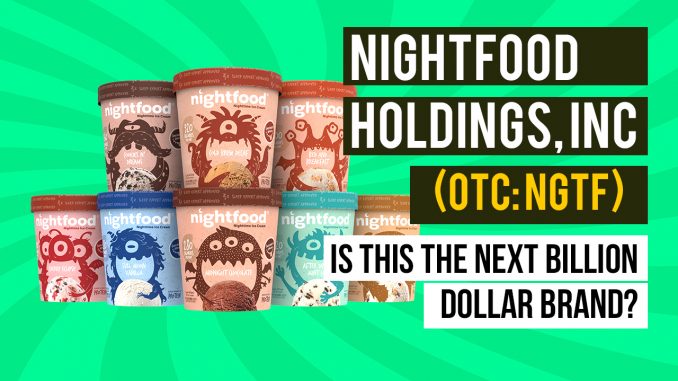 NightFood Holdings, Inc. (OTC: NGTF) Interview with CEO Sean Folkson discussing progress in expanding national distribution for the company's NightFood ice cream brand – which targets the $50 billion "late night snacking" market.
NGTF has just launched its ice cream brand, and Sean provides an update on the national distribution rollout, positive feedback from retailers, and consumers, including winning "Product of the Year" award.
Sean outlines a goal of being in 10,000 stores by next year which should drive revenues of $30-50 million, and how NGTF is following in the footsteps of other innovative ice cream brands which rapidly became billion dollar brands within a few years.