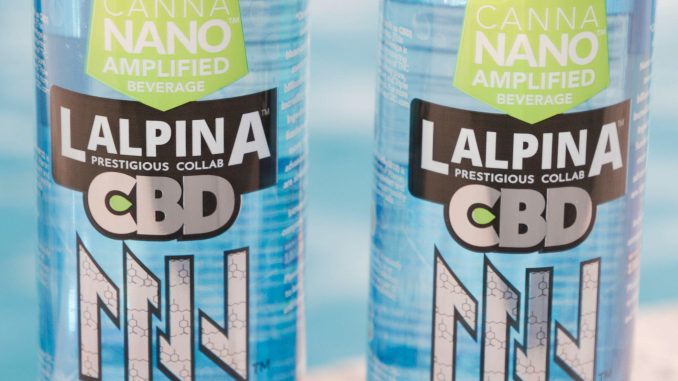 The Company enters $75 billion pet industry with the JV agreement
PLAYA VISTA, May 01, 2019 — American Premium Water Corporation (OTC: HIPH) ("the Company") announces that it has entered into a letter of intent (LOI) with Link Reservation, Inc.(OTC: LRSV) to form a joint-venture (JV) to produce a CBD-infused water specifically designed for consumption by household pets. This product will be the first pet CBD beverage on the market. It will be sold under the LinkRes Pet brand "powered by" LALPINA CBD. The product is expected to be released in 2019.
CEO American Premium Water Corporation, Ryan Fishoff commented, "I am excited to announce this joint venture with LinkRes Pets to produce the first CBD-beverage for pets! The consumer market is huge, and there are many studies that have shown how pet health can benefit from consumption of CBD. This is a great partnership for the Company. We will be providing our proprietary Hydro-Nano formulation to be used in the manufacture of the product by LinkRes. They will handle logistics and distribution; while the Company will assist with marketing. This partnership will provide great exposure for the LALPINA CBD brand. Every pet owner is also a potential customer for our LALPINA CBD water. Pet owners statistically are more affluent than non-pet owners; co-branding with LinkRes will bring additional exposure to our Company to a very captive consumer base."
Rene Lauritsen, President and CEO of LinkRes Pets commented, "It is great to partner with a company like American Premium Water Corp. Their Hydro Nano technology is very advanced in the marketplace that is backed with scientific data, which aligns with the LinkRes brand. Co-branding with the LALPINA CBD is the key element that will be essential for a successful launch creating this brand new product category (Pet CBD Beverages). This partnership will be very impactful for LinkRes Pets, and I look forward tow working with Ryan and his team in the coming months developing this product."
LinkRes Pets (www.linkrespet.com) produces CBD products specifically tailored for cats, dogs and horses. LinkRes current product offering is exclusively CBD oil. The partnership with American Premium Water would be their first product outside of CBD oil. The American Pet Products Association estimates that the US pet product industry will be worth over $75 billion in 2019. New Frontier Data projects that the CBD Pet Product Market will reach $125 million in sales by 2022. And according to a report by Research and Marketing, over 55% of US households own a pet, and are more likely to be in a higher income household than non-pet owners.
"There is a huge opportunity with this partnership. Currently there are no pet CBD beverages on the market, and the pet beverage market itself is very limited and underdeveloped. We are going to be starting out with a huge head start. This product has the potential to add $1-3 million dollars of incremental revenue to the P&L once full distribution is reached. This partnership is an example of how the Company's IP and technology acquisition strategy is paying dividends. The Company is leveraging its proprietary Hydro-Nano formulation to generate incremental revenue. The Company will continue to seek partnership opportunities in new categories, similar to our partnership with Hanlon's Brewery in the UK. We are currently engaged in discussions with other potential partners about leveraging the Company's technology into new product categories and applications. I look forward to providing shareholders with updates on these conversations when developments are ready to share." concluded Mr. Fishoff