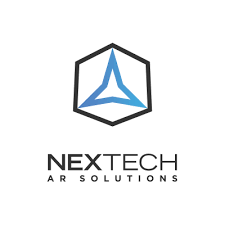 NEW YORK and TORONTO, Sept. 27, 2019 — NexTech AR Solutions (the "Company" or "NexTech") (otcqb:NEXCF) (NTAR)(N29) is pleased to announce that it has landed a deal with Sand Separation Solutions, (SSS) an industry-leading heavy equipment rental company in the oil and gas industry, primarily operating in the Permian Basin in Midland, Texas. The company has signed on with NexTech AR for a multi-platform deal for both web and app based AR experiences. SSS has already invested in 3D assets but is looking to improve upon those offerings by leveraging NexTech's AR university platform and web AR to demonstrate their mobile separator system to potential customers in much higher detail showcasing the quality of the equipment.
"We are thrilled that AR has transcended the demo stage, and become a vital part of today's product and retail strategies creating value for our customers and shareholders alike" comments Evan Gappelberg, CEO of NexTech. "Sand Separation is just the latest forward thinking company to see the enormous value of NexTech's platform and how to use augmented reality to enhance their business".
Using NexTech's cross platform and cross browser AR University Platform, SSS is aiming to equip their sales team with 3D-AR assets that allow for mobile and virtual demonstrations of their sand separation systems. Once the equipment has been ARitized it will enable their sales team to carry around these massive devices in the palm of their hands, which is a huge deal for SSS.
About NexTech AR Solutions Corp.
NexTech is one of the leaders in the rapidly growing AR industry, estimated to hit $120 billion by 2022, according to Statista. NexTech, the first publicly traded "pure-play" AR company, began trading on the CSE on October 31st, 2018. NexTech has a two-pronged strategy for rapid growth including growth through acquisition of eCommerce businesses and growth of its omni-channel AR SaaS platform called ARitize(TM). NexTech has an exclusive license to a portfolio of patents 7,054,831, 7,266,509 and patent-pending applications 15351508, 62457136, 62559487, related to interactive gaming, interactive advertising, and augmented reality ("AR") technology.
The company is pursuing three multi-billion dollar verticals in AR.