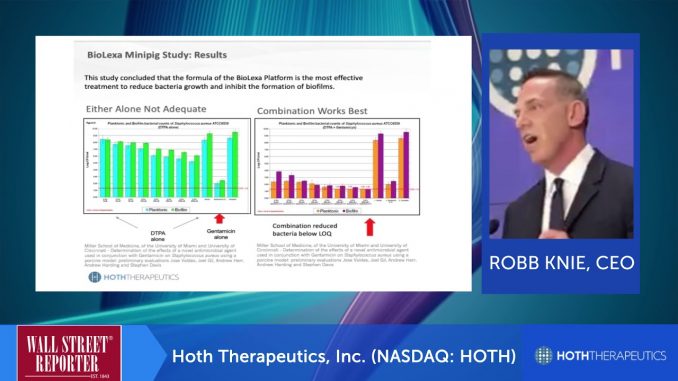 Hoth Therapeutics, Inc. (NASDAQ: HOTH)
Next Super Stock investor conference presentation 9/26/2019
Hoth Therapeutics (NASDAQ: HOTH) is targeting multi-billion dollar market opportunities, with it's pipeline of targeted dermatological therapies for eczema, psoriasis, chronic wound disorders, and acne.
Dermatology is a hot sector, and Pfizer (NYSE: PFE) recently paid $4.9 billion for HOTH peer company, Anacor whose lead product, Eucrisa, is a topical treatment for mild to moderate eczema.
With a shortened path towards regulatory approval, unique technology, and multiple near-term catalysts for value creation, HOTH represents a compelling opportunity. 
Watch this presentation as CEO Robb Knie explain's HOTH's unique value proposition for investors.