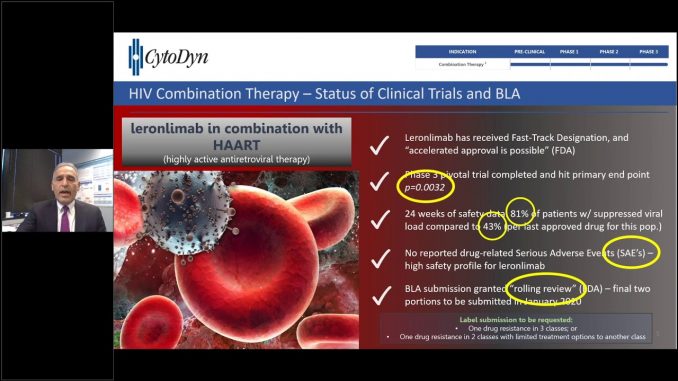 Next Super Stock – February 11, 2020 Livestream
Presenter: CytoDyn, Inc. (OYTC: CYDY)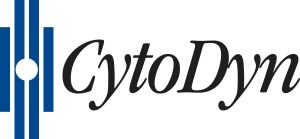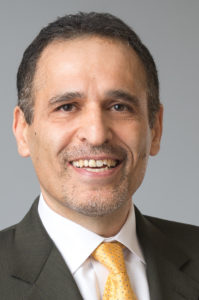 Back by popular demand! CytoDyn, Inc. (OTC: CYDY) CEO Nader Pourhassan, Ph.D, will be making a follow-up presentation from January's NEXT SUPER STOCK conference appearance – which is highly anticipated by the thousands of investors worldwide who follow CYDY.  
Dr. Pourhassan will be sharing the latest updates on CYDY's clinical data from recent weeks, as well as potential use of Leronlimab in treating the coronavirus.
By popular demand, Dr. Pourhassan will be making a comprehensive presentation covering CYDY's full pipeline. A question & answer session will follow the presentation, and investors are invited to submit questions in advance, or during the live session.
CYDY's lead drug candidate, leronlimab (PRO 140) for treating HIV, is expected to receive FDA approval in mid 2020. CytoDyn recently signed a $87.5 million licensing deal for commercializing Leronlimab to treat HIV. Investors attention is also on the possibility of CytoDyn's HIV monotherapy potential receiving FDA approval as label expansion, potentially in 2021. CytoDyn's monotherapy is a potential "game changer" in HIV treatment, requiring only once-weekly dose which could be self-administered. 
CyoDyn's Leronlimab platform is also developing potential treatments for multiple cancer indications, and immune-mediated illnesses, such as GvHD and NASH, which have blockbuster revenue potential.  
CYDY stock has increased from $0.35 at the time of the company's November 14, 2019 NEXT SUPER STOCK conference presentation to a recent high of $1.65 – an increase of over 345%.

ABOUT THE EVENT
NEXT SUPER STOCK Live! is Wall Street Reporter's flagship investor conference series featuring presentations by a select group of companies which are at key inflection points, and at the threshold of explosive growth.
CATALYSTS for TRANSFORMATIONAL GROWTH
What makes the NEXT SUPER STOCK Live! conference unique, is all the presenting companies have near-term catalysts in place which can drive transformational growth (and stock appreciation) in the months ahead. 
Examples of value creation catalysts include: Major new product launches, mergers & acquisitions, new resource discoveries, FDA approvals, and other value creation events – which transform companies and create SUPER STOCKS.
Just as importantly as their exciting business fundamentals – each presenting company also benefits from high profile marketing to Wall Street Reporter's global institutional investor audience over the coming months – resulting in increased market awareness for their stocks. Watching this livestream event, gives investors an opportunity to get in on the ground floor of what could be the "Next Super Stock" – before they are discovered by Wall Street.
UNIQUE EVENT FORMAT
NEXT SUPER STOCK Live! is a 1-hour online-only livestream event, featuring presentations from CEO's of just three selected companies. The fast-paced 1-hour event format, features 15 minute CEO presentations followed by 5-minute Q&A.  (The event takes place from 12PM-1PM EST, allowing for investment professionals to watch during their lunch break in the trading day.) Event attendees gain maximum value, in minimum of time. 
TRACK RECORD of SUCCESS
Over the past 20 years, Wall Street Reporter's investor conferences have earned a unique reputation for showcasing high-potential stocks – many of which go on to deliver triple-digit gains, and become Super Stocks.
ATTENDEES
Event attendees include, leading fund managers, analysts, investment bankers, family offices, as well as sophisticated individual investors. If you're a finance professional in the small-cap space, chances are your peers will be attending this live online event – shouldn't you join them?
Click here to JOIN Event Now – Free Registration!
Presenting companies are announced 3 days before the event. 
You'll have a first-hand opportunity to watch live presentation from CEO's of today's most exciting companies.
 Watch the fast-paced CEO presentations, and gain an insider perspective on the company's unique opportunities and challenges, and learn about their upside potential – ahead of the crowd.
Interested in having YOUR company as a presenter at Wall Street Reporter's next event?
Call Mr. Jack Marks 212-871-2057 ext. 7