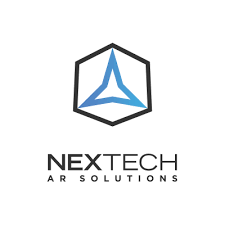 Company invites individual and institutional investors, as well as advisors and analysts, to attend real-time, interactive presentations on VirtualInvestorConferences.com
NEW YORK, and TORONTO, Feb. 17, 2020  — NexTech AR Solutions (otcqb:NEXCF) (NTAR)(N29), based in Toronto Canada, today announced that Evan Gappelberg, CEO, will present live at VirtualInvestorConferences.com on February 20 [th] .
DATE: Thursday, February 20th   TIME: 10:30 AM LINK: https://tinyurl.com/022020VIC-PR
This will be a live, interactive online event where investors are invited to ask the company questions in real-time. If attendees are not able to join the event live on the day of the conference, an archived webcast will also be made available after the event.
It is recommended that investors pre-register and run the online system check to expedite participation and receive event updates.
Learn more about the event at www.virtualinvestorconferences.com.
Recent Company Highlights
About NexTech AR Solutions
NexTech is one of the leaders in the rapidly growing AR industry, estimated to hit $120 billion by 2022, according to Statista. NexTech, the first publicly traded "pure-play" AR company, began trading on the CSE on October 31st, 2018. NexTech has a two-pronged strategy for rapid growth including growth through acquisition of eCommerce businesses and growth of its omni-channel AR SaaS platform called ARitize™. NexTech has an exclusive license to a portfolio of patents 7,054,831, 7,266,509 and patent-pending applications 15351508, 62457136, 62559487, related to interactive gaming, interactive advertising, and augmented reality ("AR") technology.
The company is pursuing four multi-billion dollar verticals in AR.
ARitize™ For eCommerce; The company launched its technologically advanced webAR for eCommerce early in 2019 and has been rapidly signing up customers onto its SaaS platform. Customers include Walther Arms, Wright Brothers, Mr. Steak, and Budweiser. NexTech has the first 'full funnel' end-to-end eCommerce solution for the AR industry including its 3D product capture, 3D ads for Facebook and Google, 'Try it On' technology for online apparel, 3D and 360-degree product views, and 'one click buy'.
ARitize™ University; having launched in June 2019, the app-based solution allows companies and educational establishments to leverage all of their existing 2D assets – YouTube videos, PDF documents, PowerPoint decks, images, etc. – and then overlay immersive 3D-AR experiences on top of that content for an interactive training experience that drives productivity.
ARitize™ Hollywood Studios; expected to launch in Q1 2020, the studio has created a proprietary entertainment venue for which it is producing immersive content using 360 video, and augmented reality as the primary display platform.
ARitize™ 3D-AR-360 Advertising Platform: launched in Q1 2020 the ad platform will be the industry's first end-to-end solution whereby the company will leverage it's 3D asset creation into 3D, 360, AR ads. In 2019, according to IDC, global advertising spend will be about $725 billion.