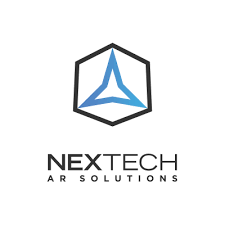 NEW YORK and TORONTO, Feb. 14, 2020 — NexTech AR Solutions (NexTech) (otcqb:NEXCF) (NTAR)(N29), the leader in augmented reality for e-commerce and AR learning applications, has decided to voluntarily halt stock trading for one business day.
Evan Gappelberg, CEO of NexTech, comments, "We are preparing a further response to the short sellers and to all the law firms in the USA that are flooding our company with misleading press releases multiple times per day."
The voluntary halt will remain in effect all day today, Friday, February 14th, 2020. The stock will resume trading after the long holiday weekend on Tuesday, February 18th, 2020.
About NexTech AR Solutions Corp.
NexTech is one of the leaders in the rapidly growing AR industry, estimated to hit $120 billion by 2022, according to Statista. NexTech, the first publicly traded "pure-play" AR company, began trading on the CSE on October 31st, 2018. NexTech has a two-pronged strategy for rapid growth including growth through acquisition of eCommerce businesses and growth of its omni-channel AR SaaS platform called ARitize(TM).
The company is pursuing four multi-billion dollar verticals in AR.