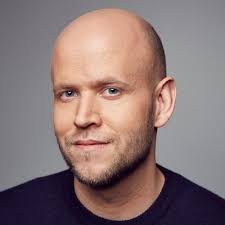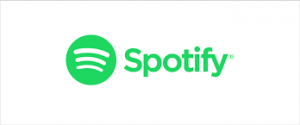 Spotify Technology (NYSE: SPOT) Q4 2019 Earnings Call Highlights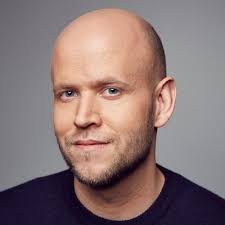 Daniel Ek, CEO: 
"Q4 was another strong quarter and 2019 a strong year, as the business once again met or exceeded our guidance by pretty much every measure. So we're very pleased with the momentum we have entering 2020.
In 2019, we outlined a vision to expand beyond just music, and we made significant progress in our goal to become the world's No. 1 audio platform. Just a year ago, we announced the acquisitions of Gimlet and Anchor and subsequently Parcast. And today, we've doubled down on our audio strategy with our acquisition of Bill Simmons' The Ringer, bringing a new group of highly loyal sports and pop culture fans to the platform.
We also shared today that in the fourth quarter, we saw approximately 200% growth in podcast hours streamed year over year, and it's clearer than ever to us that podcast listening is driving overall health in our business. Retention is up in each of our top 20 markets, and we know that retention leads to higher conversion and lifetime value. And as we said, we're just getting started. And due not only to the acceleration in growth we're seeing at the top of the funnel, but really the improved engagement overall, I'm more confident than ever in our direction and in our strategic path in audio.
History has shown us that while we're usually right in predicting the outcome of our strategy, exact timing can be uncertain. So in 2018, for instance, we indicated that our focus was on driving MAU growth, and we invested in product and innovation and launched an all new free experience on our Ad-Supported tier to give users a more engaging, tailored experience. And while we saw positive leading indicators, it really took until 2019 for the benefits of our investments to pay off in a big way. And we've now seen three consecutive quarters of accelerating MAU growth, including our results today.
And we now have 271 million monthly active users, and that's more than 0.25 billion users, and user growth is reaccelerating even in our most mature markets, like the Nordics. And for a platform of our size, this reacceleration in MAU growth is a rare and a powerful signal for future revenue growth. And as a result, we feel confident that we made the right investments then and that we're making the right investments now, but we have been fairly conservative in including potential increased benefits into our 2020 guidance because we're cautious in our ability to predict the exact timing. I am, however, very confident that these investments in audio and improving our platform will result in faster subscriber and revenue growth, just as it did in our user growth and in greater user engagement, which we know drives improvement in churn and lifetime value.
And as we grow, we continue to connect artists with fans on a scale that has never before existed, both through cultural moments, like our year-end Wrapped campaign, and also through developing tools and services in our marketplace offering. Sponsored recommendations, our first promotional service for artists and labels, have performed impressively, and we're encouraged by both the creator and user response. One example of the potential of this tool in creating awareness and scale for an up-and-coming indie artist is the recent success of Caroline's Trippie Redd, who leveraged sponsored recommendations and opened at No. 1.
We're still very early in this effort. And as adoption picks up among our partners, we expect the growth rate to pick up as well and become a meaningful source of gross profit expansion in the coming years. So to summarize. I'm very pleased with the quarter and confident in our momentum entering 2020."