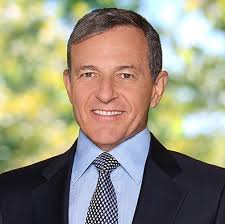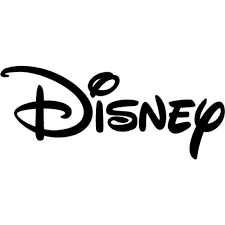 The Walt Disney Company (NYSE:DIS) Q1 2020 Earnings Conference Call Highlights Summary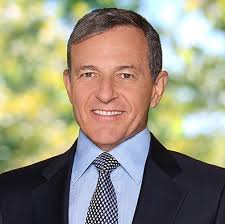 Robert Iger – Chairman and CEO"
"We've had a great quarter and a very productive start to the year, but before I talk about the quarter, let me begin with the events in Asia related to the Coronavirus. Certainly our hearts go out to all those affected by this devastating outbreak, including the thousands of people who work for us in the region. In line with numerous prevention efforts taking place across China, we've temporarily closed our parks in Shanghai and Hong Kong, and we will continue to closely monitor this public health crisis. Christine will have details about the developing financial impact in her comments.
Turning to the quarter, since our last call, our studio released two more films that exceeded $1 billion each at the global Box Office. Star Wars: The Rise of Skywalker, which concluded the nine episode Skywalker saga; and Frozen 2 which became the highest-grossing animated movie of all time with more than $1.4 billion in global sales, surpassing the original Frozen, which held the record since 2014.
The Rise of Skywalker and Frozen 2 along with Captain Marvel, Aladdin, The Lion King, Toy Story 4, and the biggest movie of all time, Avengers: Endgame contributed to a total global Box Office for the year for Disney of more than $11 billion, shattering the previous industry record of $7.6 billion set by us in 2016. Many of these films are already available exclusively on Disney+, and the remainder will soon join the service following their home entertainment window.
On the parks side, we're thrilled by the overwhelming response to our newest attraction Star Wars: Rise of the Resistance, which opened in Orlando in early December, and in Anaheim just a few weeks ago. Our Imagineers and the Design Team at Lucasfilm did an absolutely phenomenal job, and it's one of the most immersive, ambitious, and technologically advanced attractions ever created for a Disney park, and it's elevating storytelling to exciting new levels.
Not surprising, Rise of the Resistance has quickly become a fan favorite at both parks and Galaxy's Edge has been a great success at Disneyland and Walt Disney World. Of course, the high point of the quarter was the highly anticipated launch of our streaming service, Disney+. Thanks in large part to our incredible portfolio of great brands, the outstanding content from our creative engines and a robust technology platform, the launch of Disney+ has been enormously successful exceeding even our greatest expectations.
As we reported previously, we had more than 10 million sign-ups for Disney+ by the end of day 1, and we ended the quarter with 26.5 million paid subscribers. Since then, consumers have continued to sign up for the service directly at disneyplus.com through Verizon, which offers a free year of Disney+ to many of its customers at no additional cost, as well as through other distributors including Apple, Google, LG, Microsoft, Samsung, Sony, and Roku. We recognize there's a lot of interest in this new business, and we wanted to give you some additional context. So, I'm pleased to say that as of Monday, we were at 28.6 million paid subscribers.
Going forward, it's our intention to announce subs as of the end of the quarter that we're reporting on. One additional note on sign-ups for Disney+, although we will not provide specifics, is that we are pleased to report that both conversion from free to pay and churn rates were better than we expected.
We believe the subscriber growth to-date and the overall reaction to Disney+ reflects a variety of factors that include the uniqueness of the service and excellent user interface, and the high quality of our brands and content. In fact, we are seeing the four-quadrant appeal of our brands reflected in our subscriber numbers as well."