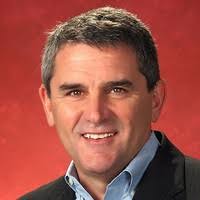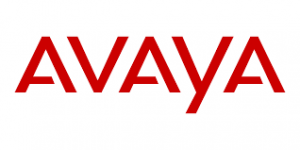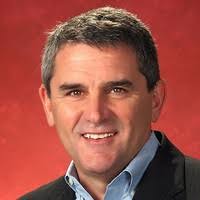 Avaya Holdings Corp. (NYSE:AVYA) Q2 2020 Earnings Conference Call Summary Highlights
Jim Chirico, CEO
"We are living in extraordinary times and before we begin, I like to thank the healthcare and other frontline workers who have worked tirelessly supporting our local communities throughout this crisis. Our thoughts go out to everyone affected.
In the face of this significant number of global challenges associated with COVID-19, which began to take hold in early February, Avaya delivered a strong second quarter on multiple fronts. Let me share some highlights.
Our Q2 GAAP revenue was $682 million well within our guidance, software and services as a percent of revenue was 88% an all time high, recurring revenue is over 64%, up more than 5 points quarter-over-quarter and year-over-year, also a record. Both measures are evidence we have transformed to a software and services company. Especially noteworthy was the continued growth in our Cloud, Alliance Partner and Subscription metric or CAPS.
Simply stated, CAPS is our metric for SaaS and cloud and we grew to 23% of revenue compared to 18% in Q1 and up from 15% of in all of that FY'19. We expect that percent of revenue from CAPS will continue to increase at a steady pace. We have the largest most valued installed base in the industry and the rapid growth of this metric underscores the commitment of our customers to our company and the mission critical nature of our solutions.
By design the continued mix shift to this high value revenue reflects the vision and strategy we laid out is taking hold. This will serve as a growth engine and shows that our transformation to a software SaaS and cloud-focused company is irreversible.
On the profitability front, the company delivered adjusted EBITDA of $149 million or approximately 22% of revenue at the high-end of our guidance. Our performance accentuates our continued best-in-class execution and the resiliency of our business model and scale.
Lastly, we continue to execute on our capital allocation strategy. We ended the quarter with $553 million in cash, while having repurchased approximately 29 million shares since launching our buyback plan in November. A thoughtful and deliberate approach during recent market conditions allowed us to achieve our targeted repurchases on an accelerated timeline and lower aggregated cost. We utilized only $330 million versus the $400 million originally contemplated.
Our strong balance sheet and liquidity position not only allows us to weather the current COVID-19 storm, but provides us with flexibility on how we grow shareholder value and allows us to continue to make key technology investments.
In summary, I couldn't be proud of how the company has responded on all fronts in the face of this epic global crisis. The results we delivered were driven by our purposeful march down a path to address the growing demand and digital consumption models and cloud. Over the last two quarters, we have brought dozens of new offerings and capabilities to market including Avaya Cloud Office, our public UCaaS offer, ReadyNow our private cloud offer, video huddle rooms, extending our private and hybrid cloud capabilities with IBM, Microsoft and Amazon, artificial intelligence with Google, introducing our subscription offer, launching spaces or video collaboration solutions, [NCaaS] [ph] just to name a few. These new solutions give us the breadth and depth of technologies that others simply don't have.
To punctuate the extent of these capabilities, in just the last two months, we've provided over 2 million remote agent licenses to companies around the world to allow their employees to work from anywhere. We launched our much anticipated Avaya Cloud Office offering and closed multiple deals on day one.
We introduced a CCaaS offer and already seeing customer wins and growing demand. We accelerated global availability of secure business to business spaces video collaboration, providing it to healthcare, education and non-profit organizations for free and deploying hundreds of thousands of new seats.
Lastly, our subscription volumes grew nearly 100% quarter-over-quarter, demonstrating customer demand for the value created through flexible cloud consumption models, upgrades to the latest innovations and while bundling of a rich set of features and functionality into one simple contract.
We've long been leaders in work from anywhere capabilities from devices to video collaboration, to the ability for contact center agents to seamlessly work from home. This has enabled our customers to secure the safety of their employees while maintaining productivity and delivering a superior customer experience only Avaya can do add scale and with the geographic reach.
Let me give you just two examples. For Teleperformance, a global leader in digitally integrated business services, we provided the capability for more than 100,000 agents to work remotely and deliver the same customer experience as a traditional brick and mortar contact centers. And for global financial services company, we provisioned over 100,000 temporary licenses for over a dozen locations across the globe in less than three days.
There are many more examples how quickly we responded and working with our customers. Globally, we have deployed over 2 million seats in just the last two months. These new offers are fueling our ability to activate our base along with making significant strides with new customer acquisitions. Let me share some numbers.
During the quarter we added over 1200 customers with more than 100 competitive displacements, including a significant number of takeaways from Cisco, Genesis and 8×8. Customers continue to make significant investments in Avaya. During the quarter, we signed 79 deals with a TCV of over $1 million, including 12 valued at over 5 million and three over 10 million TCV. And we have a TCV of $2.3 billion coming out of Q2.
This traction further demonstrates that our technology is mission critical to the global enterprises and high value segments we serve. In short, the strategy we architected and are focused investments in SaaS based offers and cloud technologies are paying dividends.
Let me provide some additional color on our strategic priorities, including private hybrid, public cloud and new consumption models. Avaya's ability to deliver private and hybrid cloud solutions is unmatched and is a key differentiator, especially for large enterprise customers. There are several significant new wins that underscore the value we deliver. One such example is with the American Red Cross, who chose already now private cloud platform as part of their One Red Cross initiative. Under this program, the Red Cross is transforming their disparate legacy contact center technology platforms to a single cloud-based device solution in order to lower operational costs, improve efficiency and streamline response to customers and clients and furtherance of Red Cross mission. This multi-year deal includes key capabilities from our ecosystem partners, Nuance and Verint along with Avaya zone, mobile experience and CPaaS solutions.
On the public cloud front, we successfully launched Avaya Cloud Office in the U.S. The on-time launch was the culmination of months of hard work by the joint RingCentral and Avaya Teams. Our go-to-market motion is supported by 5 of the most influential master agents in the market, including AVANT, ScanSource, Jenne, SYNNEX and Telarus. We have over 1700 agents on-boarded and trained as of today to sell Avaya Cloud Office. Along with Avaya and the RingCentral sales forces, this gives us a huge network of coverage from day one and I'm extremely pleased with progress.
What I'm even more pleased about is the warm reception of Avaya Cloud Office has received from our partners and customers. Pent up demand that we couldn't previously address made us vulnerable to attacks on our base. The effectiveness of those attacks has diminished. Clearly the rationale we laid out for this strategic partnership is coming true before our eyes. We're building on the momentum with the launch of Avaya Cloud Office in Australia, Canada and the U.K. later this quarter. This is indicative of how we are moving at cloud speed."