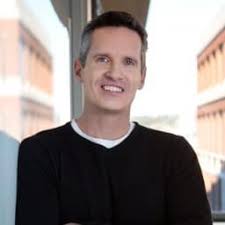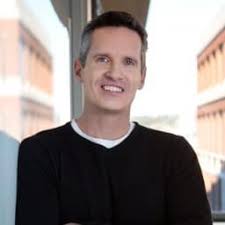 Dan Springer, CEO
DocuSign, Inc. (NASDAQ:DOCU) Q1 2021 Earnings Conference Call Highlights Summary
"I'd like to salute the truly extraordinary efforts of the DocuSign team for their agility and commitment to our customer's success. Now this collective effort is reflected in our Q1 results. Our Billings grew 59% year-over-year to $342 million, and revenue grew 39% to $297 million. This strong growth was driven by used case expansion across a broad cross section of our installed base, as well as adoption by new customers.
We added more than 10,000 net new direct customers and almost 58,000 self service customers, bringing our global total of paying customers to nearly 661,000. And our operating margins and cash flow remained strong, even as we made key investments to address this heightened demand. Much of the strong Q1 performance was driven by increased demand for a signature from organizations that suddenly needed a way to sign and manage agreements from wherever they were.
Typically, eSignature is the first step that many customers take on their broader digital transformation journey with us. So, from a financial point-of-view, we believe this surge in eSignature adoption bodes well for future Agreement Cloud expansion.
Now, let me share some examples of how we've helped our customers respond to COVID-19 and keep their agreement prophecies up and running amid the pandemic. We worked closely with a global pharmaceutical company to accelerate its eSignature expansion to hundreds of use cases across 80 different countries. This is a pattern that we saw many times over the quarter. A customer already had a plan to expand and COVID-19 greatly accelerated it.
We engaged a new public sector customer, the Department of Labor in one of the largest U.S. states to help transform its previously complex and lengthy process for handling emergency unemployment benefits. Supported by DocuSign eSignature, the department distributed over $500 million in benefits to more than 500,000 residents in less than one week. We enabled hundreds of U.S. national and regional financial institutions to accept applications for small business administration loans more efficiently.
At one of those large banks, we were involved with over 0.5 million loan applications, 75% of which were signed in less than 24 hours. We worked with a regional telecom provider using DocuSign Intelligent Insights, which is our contract analytics tool to analyze potential pandemic-related risks in thousands of their supplier contracts. Finally, we helped the European telemedicine provider issue e-prescriptions and online sick leave certificates by using our video identification capability to confirm the patients' identities. These are just a few examples. You can find many more on our dedicated COVID-19 web page.
Let me speak briefly about where we see things going from here. Well, no one is 100% sure what the world will look like. It's clear that the ways of doing business are changing. Remote work is here to stay, core business processes will only become more digital, and agreements will need to be completed from anywhere at any time on almost any device. As a result, for organizations that hadn't already embraced DocuSign for eSignature where they were only using us for a few select use cases, the pandemic has been a catalyst for the greater digital transformation of their end-to-end agreement processes.
We always believed this transformation will happen and that a unifying platform for agreements will be needed. COVID-19 is just happening faster. That said, even when the COVID-19 situation is behind us, we don't anticipate customers returning to paper or manual based processes. Once they take their first digital transformation steps with us, and they realize the time, cost, and customer experience benefits, they rarely go back.
So, in short, we expect the adoption of our core eSignature offering by new customers, and the expansion of use cases by existing ones to continue. This also acts as the on ramp for the adoption of other agreement cloud products, sometimes at the same time, and sometimes as follow-ons. Of course, as Mike will tell you, we are not immune to the broader economic forces at play. Some businesses and industries will continue to contract, some will continue to expand, some of our customers may request payment deferral and accommodations, and some will require even more hands-on support and assistance.
Even with these dynamics, our view of the business remains optimistic. We're off to a good start in the second quarter as digital transformation remains a high priority. We feel truly fortunate to have built solutions that can help customers carry on through this time of crisis, and to deliver even greater value as we transition to a world where work becomes more digital and more remote. In the meantime, we will continue to do whatever we can, wherever we can to help our customers succeed."