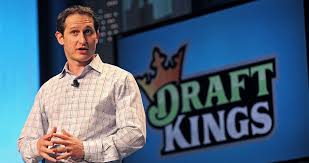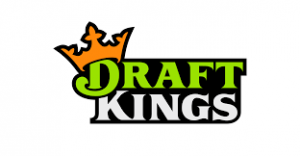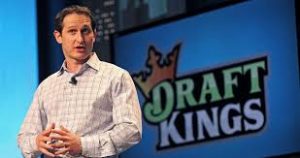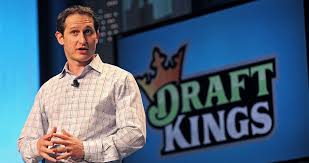 DraftKings Inc. (NASDAQ:DKNG) Q1 2020 Earnings Conference Call Summary Highlights
Jason Robins, CEO
"DraftKings is uniquely positioned at the intersection of digital sports entertainment and gaming in a rapidly growing industry. This opportunity represents an estimated addressable market of over $30 billion in the U.S. alone when considering a combination of online sports betting, fantasy sports, and iGames. There may also be less-developed fantasy and betting markets that could grow significantly in the coming years, such as eSports.
We believe the combination of a large currently underserved market along with strong momentum on the legislative front provides the potential to create an environment of continuous category expansion for many years to come. We see ourselves as the premier brand in digital sports entertainment. We are currently one of the leading U.S. digital sports books and have the number one rated daily fantasy sports and sports book apps in the country.
Through the acquisition of SBTech, we have created the only vertically integrated sports betting company in the U.S., enabling us to be the product innovation leader for American sports, with a clear focus on the American sports fan.
Finally, we have differentiated economics and online gaming due to our strong CAC and LTV metrics, driven by our large and growing fantasy sports database, a strong and well-known brand, significant expertise in infrastructure around marketing, and robust cross-sell metrics powered by years of investment in data science and analytics. Additionally, we have a clear state entry playbook to drive long-term profitability.
Turning to current events, I want to provide an overview of how we are responding to COVID-19. Certainly the current environment of major sports leagues and major sporting events has created short term revenue headwinds for the business. However, we are now in a strong position with nearly $0.5 billion of cash on our balance sheet. Additionally, our long-term growth expectations remain unchanged and under certain scenarios may even accelerate. While, no one can predict exactly how COVID-19 will affect the world and for how long, we are confident, and when sports return, DraftKings will be ready.
As we have taken steps to navigate the short term impacts of the crisis, we have also been planning for what the post-COVID-19 world might look like, ensuring that the actions we are taking today are putting us in the strongest possible position.
Our number one priority as a company is our employees' health and safety, and our organization continues to work productively in this work-from-home environment. Our teams are making great progress on our key priorities, such as launching new states, continuously upgrading our data automation and marketing technology capability, and building great products for our customers. Our product and technology teams have also created new content that is keeping our customers engaged during this unique period.
I would like to thank all of our tremendously talented employees who have stepped up and adapted to new working conditions without missing a beat. It has been truly remarkable to witness.
On that note, I am very proud of the content that we have developed over the last two months. For example, we have built a product that allows DraftKings' customers to engage in eSports events, such as simulated eNASCAR, Counter Strike, and Rocket League. We developed content for lesser known competitive sports, such as table tennis. We launched a plethora of pop culture free-to-play pools contests that covered everything from the democratic debates to TV shows like Survivor, The Last Dance and Top Chef.
We also want stimulated Madden games. And most recently we partnered with MLB on their new MLB Dream Bracket game. In parallel, we have continued to deliver on our state expansion roadmap successfully launching both iGaming in Pennsylvania and sports betting in Colorado in early May. The engagement numbers that we seeing across all of these products are a great validation that our customers are loving the content. And it also shows their passion for our products and loyalty to our brand.
As we continue to monitor developments from sports leagues and teams, we are proactively planning for the variations of what the sports calendar could look like the rest of the year. With the expectation that this sports calendar will overlap like never before, our focus is on ensuring that we are prepared for the potential increased traffic in activity.
There are still a lot of unknowns about how COVID-19 will ultimately impact major sporting events. But we are confident in our ability to perform as we prepare for what we hope will be a busy global sports calendar in the second half of the year.