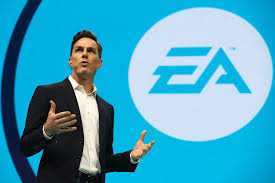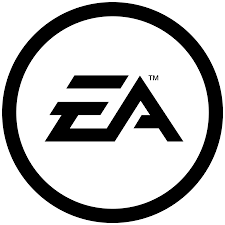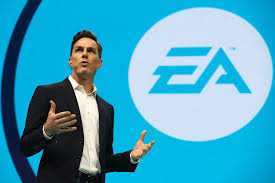 Electronic Arts Inc. (NASDAQ: EA) Q4 2020 Earnings Conference Call Summary
Andrew Wilson, CEO:
"…Moving to our results, we finished a strong year for Electronic Arts with fourth quarter and full-year revenue and earnings above our previously-raised guidance. The innovation that we are delivering to players across the breadth of our games and live services continues to drive strength in our business.
I'll touch on a few examples from the year.
EA SPORTS is a pillar of our portfolio and continues to bring more players together. FIFA is one of the biggest and most engaging entertainment franchises in the world. With approximately 100 million players engaging globally in our FIFA franchise, more than 25 million unique players have joined FIFA 20 so far, with VOLTA opening up an entirely new dimension to the game, and FIFA Ultimate Team continuing to grow as the most popular mode. FIFA Online in Asia also continues its momentum, significantly outperforming our expectations. Madden NFL is a cultural icon in football, gaming and entertainment, and it just had its biggest year ever. We took a new approach to launching and rolling out new modes of play in Madden NFL 20, and the result was the highest engagement levels in franchise history.
Apex Legends was the most downloaded free-to-play game on PS4 in 2019, and continues to grow as an innovative, long-term service for players. It's been continually recognized as one of the best multiplayer experiences available, and with each new season of content, Respawn have been delivering more of what players love — from lore, to new Legends, to in-game events.
Before COVID-19 stay-at-home orders began, Season 4 was already outperforming each of the two prior seasons, and the Old Ways event in April has become the most successful ever for Apex. Our Apex esports tournaments have generated approximately two times the average viewing audience of other top esports leagues. Respawn have added more teams in our development organization to work on great new content, and we continue to have a strong focus on the thriving Apex Legends community.
Star Wars Jedi: Fallen Order is one of the breakout titles of the last several years. More than 10 million unique players have joined the game since launch, a rare achievement for the first title in an entirely new franchise. It's a meticulously well-crafted game, and it continues to give fans a deeply-engaging and original Star Wars experience.
The Sims 4 inspires an entirely different gaming audience, and one that continues to grow. It provides a completely unique experience from anything else on the market, and FY20 was its biggest year since launch. In every quarter this year, monthly average players in The Sims 4 were higher than the previous year. Our Sims community is diverse and highly creative, and our success continues to be built on delivering a wide variety of content and ways to engage for players with very different interests.
With more people staying at home in the fourth quarter, we did see rising usage and engagement levels in many of our games. We're humbled to see people wanting to connect through our games during this time. In part, this has been made possible by the amazing work of our teams, and our technology investments across the Company. For more than five years, we've been investing in a single technology infrastructure, architecture and digital platform as we accelerate into a digital world. That's enabled us to provide mobility for our employees in this environment and maintain strong productivity. But the real story is the people of Electronic Arts. We have such tremendously talented, dedicated and determined teams. They've come together in the strongest and most inspiring way through this pandemic response period, in service of each other and in service of our players. And as a result, we've been able to adapt and scale in this changing environment, where engagement in our games has reached new peaks and continues at elevated levels through the current quarter to date.
We've had a deep focus on our players through this time. Our amazing studio teams have delivered great live service content while working from home, including FIFA Ultimate Team events, Madden Ultimate Team content for the NFL Draft, and new additions to Star Wars Galaxy of Heroes. We also launched our Stay Home, Play Together initiative to do some special things for our players as shelter-in-place orders began to take effect in March.
Thanks to the dedicated work of our teams and our partners, we've delivered dozens of Stay & Play programs to date, from special community livestreams and giveaways, to athletes and celebrities playing our games with fans. Our esports teams launched a fully cloud-based broadcasting platform that allows us to produce high-quality esports content with competitors, hosts and production staff all safely at home. We've since conducted major online tournaments for Apex Legends, Madden NFL 20, FIFA Online 4 and FIFA 20, including the FIFA Stay & Play Cup, a $1 million charity tournament for COVID-19 relief that brought together top European Clubs and footballers and aired in more than 100 countries. We've now executed, or plan to execute in the coming months, more than 100 celebrity, athlete, community and charity online esports events.
This global crisis has also been hitting local communities very hard, and we've increased the funding in our charitable match program to support local organizations around the world. Our teams have also been doing extraordinary things to help in their communities from sourcing quantities of personal protective equipment for healthcare workers to food drives and much more, and we're supporting them in any way we can.
I want to say a huge thanks again to the people of Electronic Arts for making all of this possible. Because of their fast and determined work, we've responded well to this global challenge, and we're in a good position to continue connecting more players through great games and content, and supporting our communities when and where they need it most.
Looking to FY21, we are growing our portfolio of high-quality and innovative new games. We are planning to launch 14 new titles to players this fiscal year. That includes four new EA SPORTS titles, FIFA, Madden, NHL and one more unannounced sports title, all of which deliver on the mix of creativity, authenticity and quality that sets EA SPORTS apart. EA SPORTS will also lead for us on the next-generation consoles this year, and we're excited to share more about the breakthroughs in those experiences soon. Our FY21 plans also include four more games drawing on the breadth of our IP, from Command & Conquer Remastered to unannounced games for our console and PC. We'll have more games from indie developers launching this year through EA Partners, and two new mobile titles leveraging top IP that we'll bring to players worldwide.
With our teams' expertise in live services, we're also building some of the biggest ongoing experiences in the industry. We have a lot more for the growing Apex Legends community this year, starting next week with Season 5. Maxis will continue delivering Sims 4 content that empowers self-expression and fuels the creativity of our diverse player audience. In addition to our new EA SPORTS games, we'll continue delivering fans' daily connection to sports through our live services, even if the real-world leagues and teams aren't back in action yet. And we are also working to bring more content in FIFA Online and Apex Legends in Asia that will excite our current players and welcome new ones.
This year, we plan to grow our communities across more platforms and ways to play. Building on our announcement with Google Stadia last week, we plan to bring our games to more digital distribution channels. We'll take our subscription service to a fourth platform in Steam. And we're also planning to deliver for more Nintendo fans, with multiple EA games set to launch on Nintendo Switch this year.
As we begin FY21, our outlook for the year is strong. We also know there is uncertainty ahead as the COVID-19 situation continues to unfold. Factors like macroeconomic challenges, the status of sports seasons, unknown impacts to our business partners, and long-term impacts to our productivity in a global work-from-home environment are among the areas we will be watching closely and could affect both player behavior and our ability to deliver on our planned timelines.